Retailer of the Year Award
Vote for your favourite nominee by scrolling down to the bottom of the page and following the instructions. PLEASE NOTE: votes do not determine the final winners but help create awareness of the nominee's shortlisting.
---
Kelly's Centra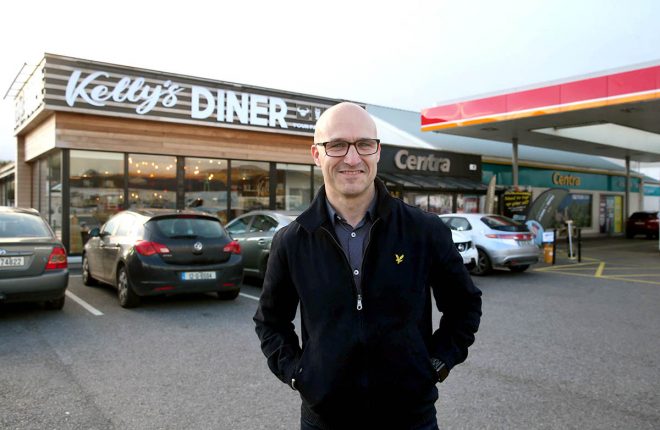 Kelly's Centra is a multi – award winning, market leading convenience store. Over the past two years there has been large investment put into the business and staff numbers have grown substantially.
Continual investment allows Kelly's to keep up and stay ahead of the competition with an in-store bakery, multiple food options, home deliveries, and hampers just some of the services they offer.
A personal customer experience sets Kelly's apart from not only convenience stores but multinational supermarkets. Kelly's also invest in the local community.
Magees Pharmacy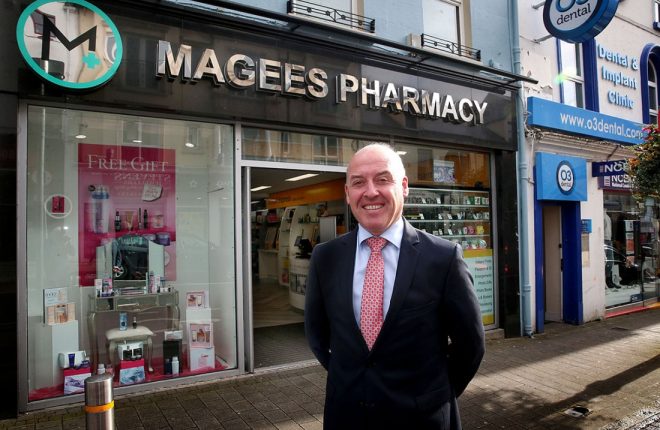 Magees Pharmacy, has been at the heart of the Main Street for over 90 years. They have an expert team filling prescriptions and offering practical healthcare advice.
Their perfume range is known throughout the country for value and they are the go to place for photo printing online or in store. Continually keeping up with demand they now have a successful online store and most recently they have invested to expand the size of the shop and now have a robot providing a fully automated dispensing clinic.
Magees Pharmacy, always innovating, still offers the same excellent service and value.
Greene's Shoes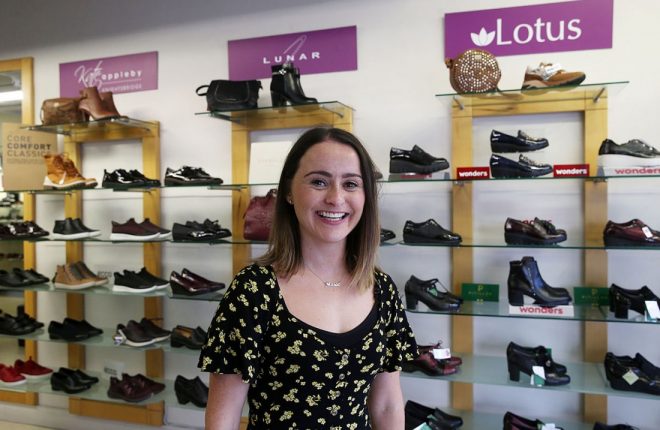 In business for 80 years, Greenes Shoes is an Irish owned company based in Donegal with seven stores across Ireland. Always keeping ahead of trends they cater for the whole family selling a large selection of brands in Mens, Ladies and Children's shoes.
Celebrating 80 years in business they have invested over the last number of years to develop their e-commerce website that has a fast, easy ordering system and excellent online customer service so whether ordering in store with their friendly, helpful staff or online Greene's guarantees a pleasant shopping experience.
---
HOW TO VOTE: Select relevant tick box below and click vote. By supporting your favourite nominee you are creating additional awareness of their nomination and highlighting their success.
PLEASE NOTE: One vote per IP address.
CLOSING DATE: Public view for the online vote closes at 4.30pm, Monday 14th October 2019 and the FINAL deadline is 12pm noon, Wednesday 16th October
PLEASE NOTE: Votes do not determine the final winners but help create awareness of the nominee's shortlisting.