THE new year has already let us see a lot of the world of the Kardashian, if we want to see it or not. We have seen break-ups, make-ups and a lot tabloid coverage with controversy for the Kardashian clan but it seems there's no rest for the hardest working family in the reality showbiz world.
The famous original three Kim, Khloe and Kourtney have already unveiled their spring 2014 clothing collection for UK clothing line Lipsy – and they have had to double it in size due to demand. The new designs, which are available right now from lipsy.co.uk, we are told reflects the season's hottest shapes, fabrics and styles that incorporate both the catwalk trends of SS14 and the sisters' wardrobes.
Quite obviously modelled by the trio themselves – the dress line encompasses classic monochrome styles, vibrant floral bombers and sexy lace fringed dresses. It also encourages a curvier shape with the girls looking quite the perfected hour glass models in the campaign.
Speaking about the range, Khloe, 29, said: "Our spring collection really has a little something for everyone. If you're still all about the black and white looks that were popular in the fall, we've given classic monochrome a fresh makeover with our jumpsuits, jackets and bodycon dresses."
This is their second range for lipsy, following on from their first collection for the high street firm, which hit stores last year October and sold out within days.
The verdict on the famous Kardashian sister Lipsy collaboration is that it is very them, what I mean by that is that it is their style; tailored, monochrome, figure hugging, sophisticated with an air of sexy. I love their spiders' web lace that is a fresh take on the fabric that has been on the high street for about five years now.
It also shows that you do not have to be super slim to wear it because Kim and Khloe are curvy, but gorgeous. It really is their finest collection so far.
If you want a piece from it shop quick, as this is going to sell out, too. Prices start from £38 Sterling and are available from www.lipsy.co.uk
The Ultimate Anti-Aging Skincare Secrets
Cast your mind back to some time ago, maybe even in a land far, far away, when luckily a fountain of youth overflowed onto our skin and face abundantly, bubbling out refreshing sips of anti-Aging magic, with little to no effort from us! One gulp or quick splash filled in lines and wrinkles, lifted saggy bits, de-puffed eyes, evened out skin tones and textures and you could not even see the bit of sun damage left over from the summer sunshine.
Cut to today, when there is a surplus of www.totalbeauty.com/how-tos/skin-care/anti-aging-skin-care anti-aging skin care products like creams, serums, gels and powders that are all claiming to be this fountain of youth. Some work their anti-aging magic through ingredients that have a ton of scientific research and analysis on how skin ages to back them up and some are just hype and do not help us look 10 years younger. There are some other things you can do that do not involve topical creams that can really make a difference to your youthfulness!
Massage
I really believe in massage. The massage action helps by moving blocked energy makes me feel younger from the inside out. I especially love reflexology and Swedish massage. If you don't have the time or money to get one regularly, you can achieve a lot of the same benefits by taking 20 minutes each day to stretch, meditate, and calm yourself, breathing deeply in and out. Just check out 'how tos' on YouTube or download an app.
Minding your hands – over time you start to notice signs of aging on the hands, so take care of them with the same routine that you use on your face. Once a week exfoliate then use a mask on my face, I exfoliate or apply that same mask to my hands, too. Follow with a hand lotion and wear gloves when working hard!
Stay away from white sugar – sugar speeds up the aging process by binding to and eventually weakening the collagen in your skin, which can lead to premature wrinkles and sagging.
Give your skin a break – Stop using foundation every day, let your skin breath and reboot. Overuse makes skin dry and then the foundation settles into wrinkles and makes them more noticeable. If you need some coverage, use a BB cream or a tinted moisturiser.
Siobhán Boyle is the Director of Sculpt Studio A-1 Academy Court, Oliver Plunkett Road, Letterkenny. Follow Siobhan on Twitter @SiobhanSculpt
Receive quality journalism wherever you are, on any device. Keep up to date from the comfort of your own home with a digital subscription.
Any time | Any place | Anywhere
Posted: 7:30 pm February 17, 2014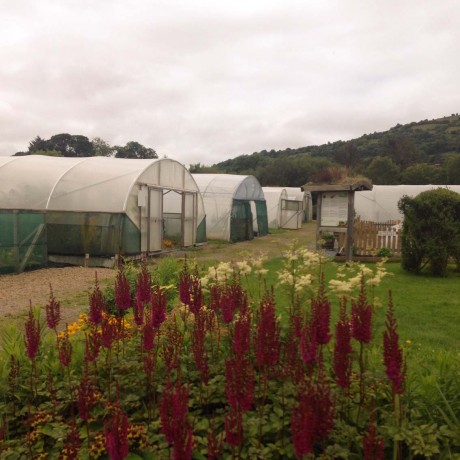 I ALWAYS had a real passion for making things from scratch, even as a kid I used to hoard...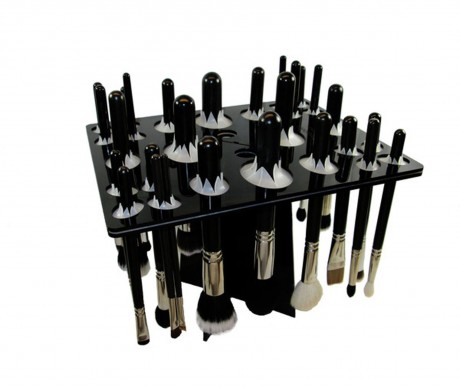 IF YOU love make up you will adore what I can only describe as these make up add ons;...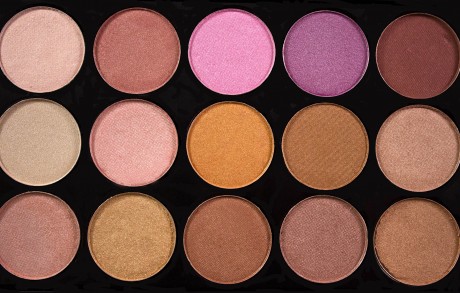 HIGHLIGHT is a step that most people leave out of your make up routine, as it seems like just...