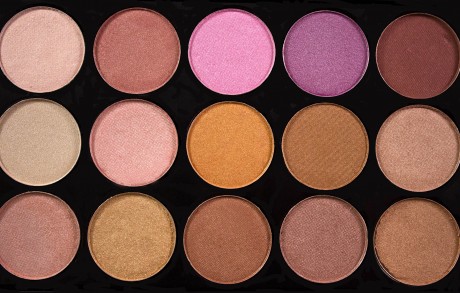 HIGHLIGHT is a step that most people leave out of your make up routine, as it seems like just an extra step but it is more that than, it is an essential step!
Highlighting makes you skin glow and gleam like you are a beacon of health and have absolutely, jealous worthy, model like, stunning skin!
I know it sounds much too good to be true but it is not and if you can highlight in the right place it'll look like a professional make up job.
Where to highlight?
The key to getting your highlight look like you just had your make up done professionally is applying it to the right places and not over applying it.
You need a good brush in either a synthetic or natural fibres bristles.
We recommend you use the Sculpt Cosmetics Duo Fibre Brush (€24.50) or Blusher Brush (€15.50) for the best application.
You should highlight in 4 key places on your face 1. Right on your cheekbone, you can extend this up to your temple if you like extra glow- this one is essential 2. Lightly on your forehead, just starting between your brows and sweeping up. 3. Along your nose and 4. On your chin.
The easiest way to check if your highlighting is perfect is by moving your head from side to side (slowly) in good light, you will see if you have too much or too little on and you can see if you have an obvious line of highlight; if you do, blend it away with your brush.
If you want to learn to highlight properly why not join us in Sculpt, Letterkenny for a make up lesson or a Sculpt Contouring Masterclass where we can show you how to perfect your skills, these are just €55. You can book a lesson anytime on 0749890199, or our next Contouring Masterclass is July 17th, from 6.30pm – 9.30pm.
TheBalm
theBalm cosmetics is a whole line of makeup, skin care, hair care and nail polish.
They operate form a "beauty in five minutes" philosophy, so theBalm's multi-use, mega fabulous products have become a staple in make up for offering quick fixes and wondrous solutions for a wide range of beauty wants and needs.
One of theBalms best seller is their Mary-Lou Manizer which is a gorgeous champagne coloured highlighter. It has been recommended to me for years and I have been using it for about 3 years now!
This is a highlighter for anyone that wants to be really highlighted; the texture is smooth, soft like butter & extremely pigmented. Mary Lou Manizer brings so much light to the face without adding chunky glitter and the colour is perfect for me.
You can overdo it with this highlighter, so make sure you start slowly and build it up. theBlam is great make up range and I think you will love their packaging and the names are all giggle worthy.
theBalm is coming soon to Sculpt Studio, shop in store at 5 Oliver Plunkett Rd., Letterkenny www.sculptcosmetics.com
Sculpt Cosmetics
Sculpt Cosmetics are an Irish based Make Up, beauty and cosmetics brand. Sculpt carry their own cosmetics range and are expanding into other brands such as skin care, cosmetics, tan and . They have a few offerings for highlighters. First up is the Sculpt Illuminating Skin Finishing Powder, which is like the MAC Powder (below) can be used as a setting powder for foundation as well as a highlighter. This is amazing is you want a soft glow.
The next product is the Sparkilocity highlight & eyeshadow palette that contains 15 colours of highlights and eyeshadows. The mixture of highlights and shadows mean that you can use this one palette for everything; highlighting and doing your eyeshadow.
The range of highlights in it are from subtle glows right up to full on highlighting gleaming skin colours in pinks, champagnes and golden tones so it works for you no matter what mood you are in!
Sculpts Sparkilocity highlight & eye shadow palette is priced at €35.50 and Sculpt Illuminating Skin Finishing Powder is €19.50 and is available from Sculpt Studio, 5 Oliver Plunkett Rd., Letterkenny and online at www.sculptcosmetics.com
MAC Mineralize Skinfinish Powder
We are back to the hard hitter in the make up world – MAC. Whenever I discuss the best make up brands with clients, students and fellow professional artists MAC always comes up as a favourite, so when it came to discussing highlighters I had to include the cult product that is MAC Mineralize Skinfinish Powder.
Now, this product is not just a highlighter. It is a powder and can be used as a light coverage foundation if you like but you need to apply it wet.
I love Skinfinish best when I use it as a highlighter. For the best results apply with a brush to the areas that I have mentioned above, to achieve a glow.
The colour selection in this is absolutely huge, so you can get a colour that suits you regardless of your skin tone. If you want it for highlighting then go for a light tone with a glow through it to add a subtle contrast to your own skin?
MAC mineralise Skinfinish is priced at €30.00. Contact Sculpt Studio on 0749890199 for information on colours and where to buy.

Siobhan Boyle is the Director of Sculpt Studio A-1 Academy Court, Oliver Plunkett Road, Letterkenny. sculptcosmetics.com
Receive quality journalism wherever you are, on any device. Keep up to date from the comfort of your own home with a digital subscription.
Any time | Any place | Anywhere
Posted: 8:30 am July 16, 2014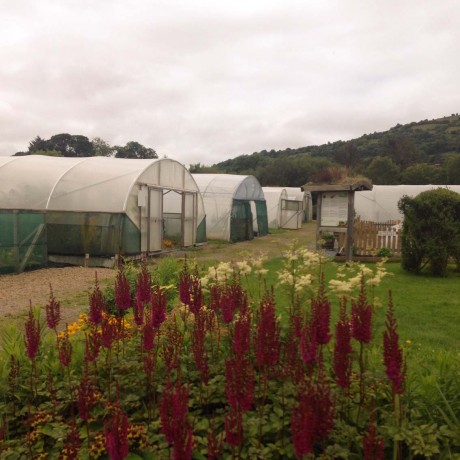 I ALWAYS had a real passion for making things from scratch, even as a kid I used to hoard...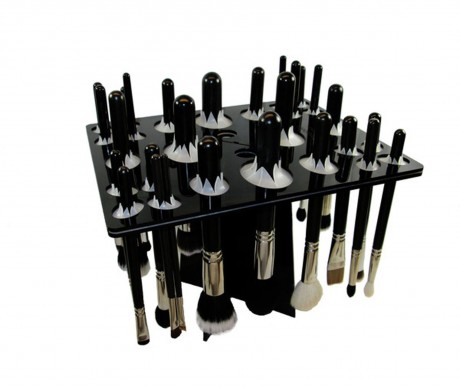 IF YOU love make up you will adore what I can only describe as these make up add ons;...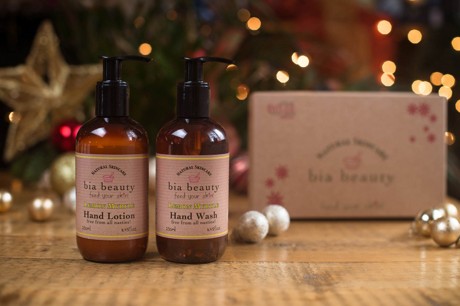 EVERYONE is fascinated by a good business story and even more so when it has an interesting reason for...