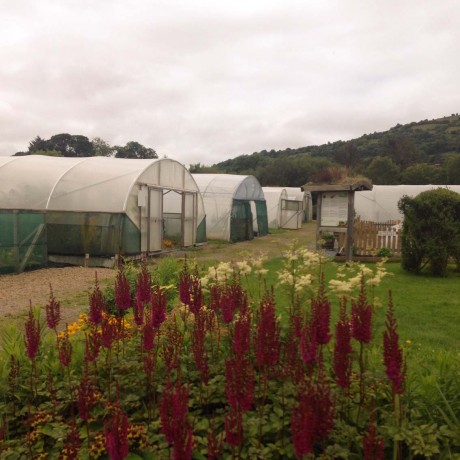 I ALWAYS had a real passion for making things from scratch, even as a kid I used to hoard toilet rolls, wrapping paper, material, sequins, anything really if I am honest, just to I could make anything out of them!
When I was old enough to worry about my own facade, I dabbled in making my own skin care and cosmetics. The first few attempts didn't exactly have my skin smitten but they weren't toxic either, so it wasn't all bad!
I decided to brush up on my skills at making natural cosmetics and delve into this world with the help of a proficient herbalist. I joined a one day workshop on Natural Cosmetics Making in the Organic Centre in Leitrim to hopefully hone my skills.
There is actually a lot of preparation to making your own products but here are some of the key ingredients that will change your skin care routine. Look out for these in your skin care.
Lavender; this flower is widely known for its aid in getting you off to sleep, but it has immense uses for the skin and body. Firstly it can aid with de stressing you, helping you wind down so it does make falling off to a deep slumber much easier.
It can alleviate chapped or dry skin by rubbing some oil onto the skin; it can also soothe the pain of minor burn or cuts by rubbing a few drops onto the skin!
Rose; I was most impressed by the enormous uses of the rose plant petals; I had honestly just thought it was a lovely scented flower, but it is much more. Rose helps to all skin types especially dry, sensitive and mature.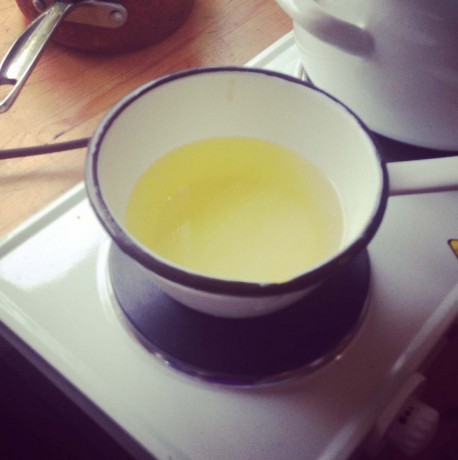 The actual scent of rose can relieve and improve our emotional being once it's inhaled. It can relive grief, anger, stress and jealousy once it hits our nervous system. This is pretty good for a little flower!
Fennel; when the tutor Steffen, described this as natures botox I was sold, finally a natural option to giving us youthful skin!
He was then told us that it needed to be used minimally so as not to burn the skin. What it does is lift and tightens the skin and it really does make it seem plumper! It can be used around your eyes and on any other areas affected by lines and wrinkles then wash off and you can continue with your make up routine with younger looking skin!
Lemon; I just thought a lemon was for food and drink but I was probably the most impressed by its use during my course!
It is as simple as this if you slice a lemon thinly and rub it all over your face, after you perform a gentle face scrub, the lemon acts like a very gentle glycolic peel and takes off the dead skin cells from your face. This is one way of getting your skin glowing before an event; it can be used on all skin types too!
You need a lot of ingredients to get started with this and you need to know what each ingredient does in order to get the best for your skin.
There is a lot of this information online but it can be very overwhelming reading and reading masses of information, so I really advise you to take a short course if you want to make anything. There is also so much to the skill, the ingredients and the combinations of herbs, flowers and plants are endless so it is best to learn from a master and someone who is passionate about their art.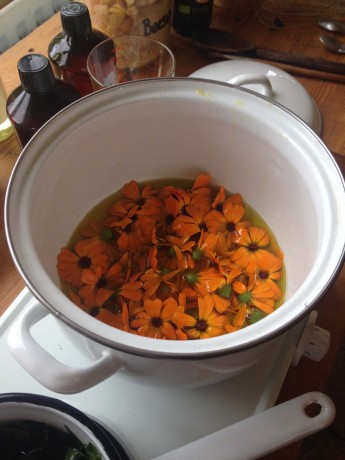 My teacher Steffen Jorgensen holds a myriad of professions; he was a ballet dancer, choreographer and even tarot reading. After he turned his hand to becoming a herbalist he set up in Leitrim and runs courses and clinics from his cottage.
I honestly found him so lovely to work with and he was very helpful with my hundreds of question! Check out his site at www.theherbalistsapothecary.com
The course I attended was run by the Organic Centre in Rossinver, Co. Leitrim. The Organic Centre is all about the promoting of living an organic life with its courses, shop and cafe. They grow and sell absolutely everything and have course in natural skills such as dry stone walling, soap making and even making beer! See their offerings at www.theorganiccentre.com
Siobhan Boyle is the Director of Sculpt Studio A-1 Academy Court, Oliver Plunkett Road, Letterkenny. sculptcosmetics.com
Receive quality journalism wherever you are, on any device. Keep up to date from the comfort of your own home with a digital subscription.
Any time | Any place | Anywhere
Posted: 7:30 am July 30, 2014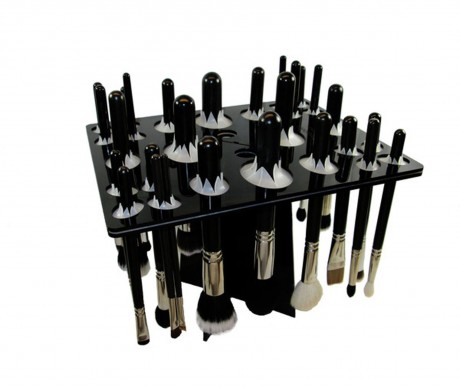 IF YOU love make up you will adore what I can only describe as these make up add ons;...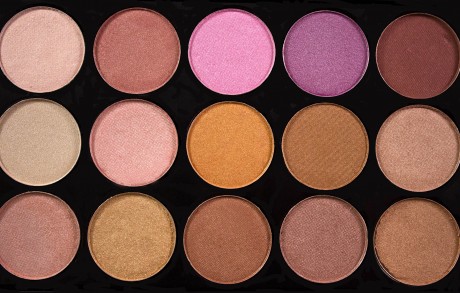 HIGHLIGHT is a step that most people leave out of your make up routine, as it seems like just...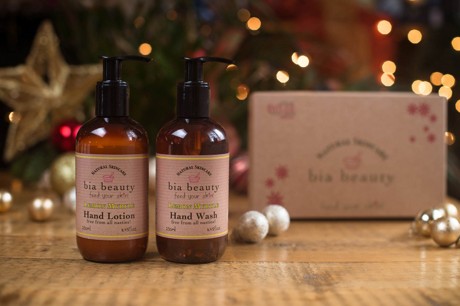 EVERYONE is fascinated by a good business story and even more so when it has an interesting reason for...