SOME trends are ever evolving and staying then manage to stay put, they do this by making subtle changes making trend contemporary in an instant. Check out our how to keep trends in vogue all of the time right here with The Look.
Beauty
Smokey Eye – the smokey eye has never left us, from the black solid look of the Roaring 20s to the softer browns of the wartime 1940s right up to the full on modern day Cheryl Cole doe eyed sultry look. Why would it leave really when it is the one look that brings us from day to night and instantly glams up our make up? Keep it modern by keep the smokey eye soft with no harsh lines. Give it an update with another course like aubergine or purple for a softer spring summer 2014 look. Learn to create the perfect smokey eye with Sculpt with their Smokey Eye Masterclass on April 18th, for just €55 see www.sculptcosmetics.com for more information.
Lashes – oh so luscious eyelashes are so easy to fake and totally brighten our eyes. What is not to love about them? They open up the eye, make your eyes pop and finish off any smokey eye look. Lashes first came to the forefront in the 60s; think Twiggy with her blonde bombshell look and full on fluttering lashes. Lashes should be black for impact. To keep this look modern go for lashes that are longer on the outside for full lusciousness. Avoid heavy lashes only in the centre of your eye, it just closes off your eye.
Red Lip – if you want instant glamour then a red lip is the easily way to get it. The red lip never goes away., it does however change hue. Check out lipsticks from the 1900s right up to now and there are various shades of red from the brightest pillar box reds to the deepest berry tones; reds just go nowhere. To update your red make sure you choose a colour that you are most comfortable with, that is key; there is little point you wearing it is you feel uncomfortable! To update your red lip go for a seasonal trend, this Spring Summer, reds are going coral, so opt for a red with a little orange through it. Or if you are brave go for one with a lot of orange through it – Summer Perfection Lips!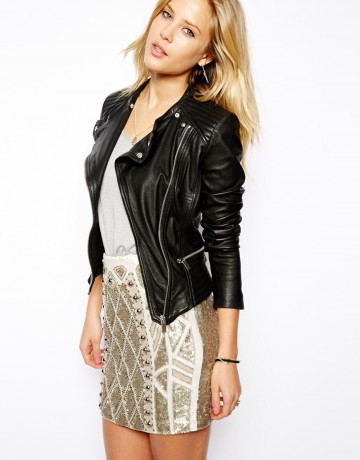 Fashion
Some fashion looks should be forever forgotten, like a lot of the 90's, but some bits are timeless and suit our style with just a few careful updates!
Leather Bomber Jacket – were strictly for the cockpit set when it debuted during World War II, the bomber jacket, which saw plenty of fashion action after it caught on with the 80s trendsetters, like Madonna, is classically chic and a little tough at the same time. Update the leather jacket with going for a cut that flatters you and the style sticks as close to the original as possible. Avoid belts and pattern on jackets as they will date quickly!
Baby-Doll Dress
The baby doll dress were ubiquitous in the 60s, the 80s, and even just recently, the Empire-waisted wonder always returns because it's very figure flattering. People from thin to not so thin can wear these dresses, so you are not going to part with it. The key to making them flattering is where they show off your waist. Update it by going for a style that is made from a nicer fabric, like silk or wool and has a flattering or A-line shape. If your baby doll number is a season colour of print then bin it!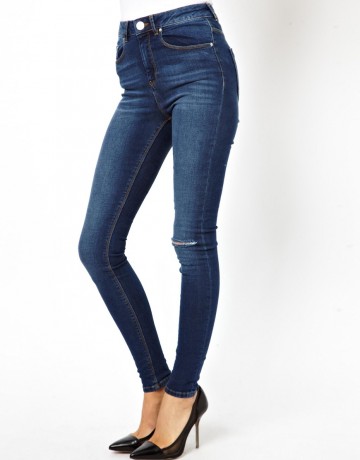 Leggings and Skinny Jeans
Ultra fitted bottoms, skinny jeans and skin tight leggings are all veterans of Debbie Harry's style era are a recurrent trend for a reason. The reason is that skinny jeans and leggings can be dressed up or down and are perfect for layering in the winter. If you have invested in high-quality leggings hold onto them and any pairs in dark colours. As for skinny jeans, keep yours if they're figure-flattering and made from a pure, classic denim. Get rid of any leggings in bright, all-the-rage colours or patterns they are not going to work past 2014.
Posted: 11:18 am March 11, 2014