AS ANY Donegal resident knows, we live in a truly beautiful county, the scenic views over the Atlantic, the sweeping green hills, miles of woodland, country houses and old ruins make the perfect setting for magnificent views and stunning photography.
So as a fashion and bridal make up artist I see so many stunning images bridal photographs and I am always discussing photography locations during a bridal trial or when picking shoot locations with photographers. So for anyone planning a bridal shoot, family portraits or if you just fancy some stunning photography here are our favourite locations. You do not need to hire a professional if you want some fun snaps but it does help if you are planning on using the shots as decoration, invites or getting them blown up.
Glenveagh National Park and Castle
There is just something magical about castles and their splendour that keeps any picture looking classic, beautiful and timeless. Glenveagh in my opinion truly is in a league of its own, the castle and gardens have so many scenes to offer any visitor. From the boat house and the lake side pier area to the outdoor pool to the continental feel of the gardens to the grandeur of an ancient castle you can get any scene here you want. Feel like a queen on your special day and embrace how the other half once lived! Contact Glenveagh directly to enquire about your wedding dates www.glenveaghnationalpark.ie they know the grounds in depth and will advise you and your photographer on where you can shoot.
Poison Glen, Dunlewey
Possibly one of teh most photographed places in Donegal and just a short spin from Glenveagh is the legendary Poisoned Glen and Dunlewey, lying in the valley alongside Dunlewey Lake. The photo opportunities are ample here, not just one but two church buildings; with Dunlewey parish chapel, old roofless and glassless church ruins. The actual sweeping stunning view of the valley itself, Dunlewey Lake and visitors centre and not to mention our most famous and highest height; Mount Errigal casting its astounding shadow over it all. The Poisoned Glen was originally translated from Gaelic to English, but was mis-translated and it is actually supposed to be the Heavenly glen, which is slightly more in line with what you see.
Carrigart with Muckish Mountain
We are kind of in Derryveagh mountain area with our next location selection, a scene in Carrigart but catching the beautiful Muckish Mountain in the background. Photographer Fergal mc Grath captured this stunning image with a glistening sun cowering over the mountain to enhance the whole image!
Rathmullan Beach
Rathmullan is just a short distance from Letterkenny and loads of very busy wedding venues and it makes a perfect location for stunning pictures, sometimes the best is really on our doorstep. The rugged beach scene makes any wedding shot an original. The town also boosts the pier with views and the Flight of the Earls centre with its impressive and imposing stone walls that make for a natural and pretty striking backdrop.
Tullan Strand, Bundoran
Tullan is better known as a surfers paradise and is heaving with board clad wave lovers every weekend. What you probably did not realise is that it makes the most stunning location for shots. There is a stunning height perched up overlooking the Atlantic and Tullan makes for some stunning shots.
If you are getting married and are nervous about your pictures, why not get your photographer to do a pre wedding or engagement shoot to relax you and allow you to have really relaxed and fabulous final pictures.
Many thanks to the talented photographer Fergal Mc Grath who very kindly let myself and the Donegal News use his stunning images of some of Donegal most breathtaking locations and a special thanks to his bridal parties for looking so amazing in them!
Fergal Mc Grath Photography can be contacted at Phone 0877702386, www.fergalmcgrathphotography.com
Siobhan Boyle is the Director of Sculpt Studio A-1 Academy Court, Oliver Plunkett Road, Letterkenny www.sculptcosmetics.com
Receive quality journalism wherever you are, on any device. Keep up to date from the comfort of your own home with a digital subscription.
Any time | Any place | Anywhere
Posted: 5:30 pm May 20, 2014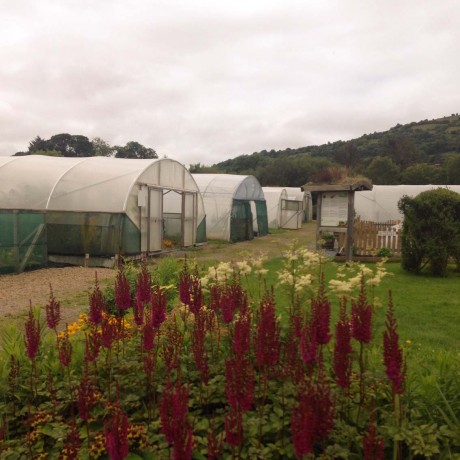 I ALWAYS had a real passion for making things from scratch, even as a kid I used to hoard...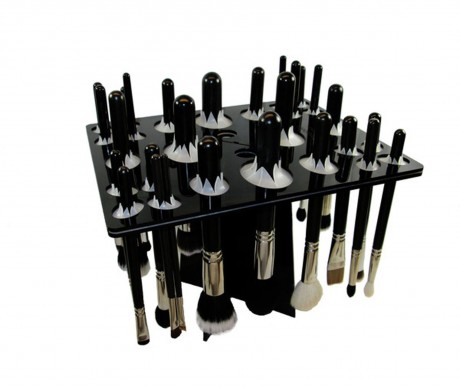 IF YOU love make up you will adore what I can only describe as these make up add ons;...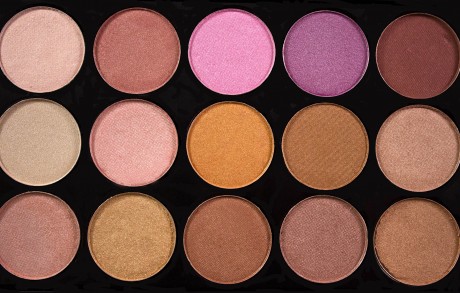 HIGHLIGHT is a step that most people leave out of your make up routine, as it seems like just...