I CANNOT seem to get away from the constant stream of new beauty products out there that promise to transform our skin and take ten years off us. We hear very little about what we should avoid in the make up area. I am always asked by clients what to avoid for aging and I have put together a list of make up and beauty no-nos to save you from investing pointless time into beauty steps that make you look older. You can easily stay looking youthful and beautiful by avoiding these mistakes.
Too much blusher
Blusher can instantly help you look youthful and transform your face, but don't commit the beauty blunder of applying an overload of it, to the apples of your cheeks. As we age, the skin on our cheeks tends to sag, and what worse way to make you look older than to highlight this? Instead, focus on highlighting your cheekbones; apply it in a small circle to the apple and sweep your blusher up towards your temples to create the illusion of a thinner face and more defined cheekbones too.
Dry skin
As skin ages it naturally drys out. Nothing looks older than dry skin, as dry skin gathers make up that makes skin looks aged. To save your from looking dry and wrinkly invest in a good moisturiser that is suited to your skin type and use it as part of your morning and evening skincare routine. Healthy, hydrated skin is the most important step to keeping you looking beautiful. Almond oil is good for excessively dry skin, use once a day to hydrate skin naturally.
Sun beds and sunbathing
So we all know you look great with a gorgeous tan and yes, it sure does make you look healthier but is it really worth the risk of skin cancer and aging skin before your time? We all know the risks associated with sunbeds and sunbathing, but it really is a huge beauty blunder to avoid if you'd like to stay looking youthful. If you are going for the bronzed goddess look, get it out of a bottle instead, there are so many great tans out there so there is no excuse!
Too much powder
Powder is 100 per cent necessary for setting our makeup, adding light coverage and for helping out with oily skin. Instead of using a lot of loose or pressed powder, opt for a small amount of powder instead; this will still blot away any oil and provide light coverage but you're less likely to apply as much.
Dark lipsticks
As we age, our lips tend to lose some of that plumpness in our lips. Colour also tends to fade that we used to brighten with a pop of colour when we were younger to make them stand out. Dark colours should be avoided as they highlight thinner lips and can add years to how old you look. Opt for flattering hues such as pretty pinks and muted berry colours for a flattering pop of colour. Frost colours should also be avoided, as they highlight lines around the lips.
Neglecting your brows
If your brows are getting a little sparse, it's a good idea to give them some attention to take years off your age. For a softer brow look, use a powder and an angled brush to fill in the gaps. If you want a more permanent look, Sculpt Studio offer a Brow ReGeneration that tints the brow and shapes it to add to its fullness. This is a fail-proof way to give your brows some oomph and take years off your age.
Shimmer eye makeup
Once a woman gets to a certain age shimmer and glitter eye makeup becomes a no-no. Anything too shimmery around your eyes will draw attention to those laughter lines and will sit within any crepey skin on the lids. This you look far older than you actually are.
Plain, light coloured, matte shadows will help to create a less droopy look and will help you to make your eyes look larger.
Siobhan Boyle is the Director of Sculpt Studio A-1 Academy Court, Oliver Plunkett Road, Letterkenny
Receive quality journalism wherever you are, on any device. Keep up to date from the comfort of your own home with a digital subscription.
Any time | Any place | Anywhere
Posted: 12:30 pm December 2, 2013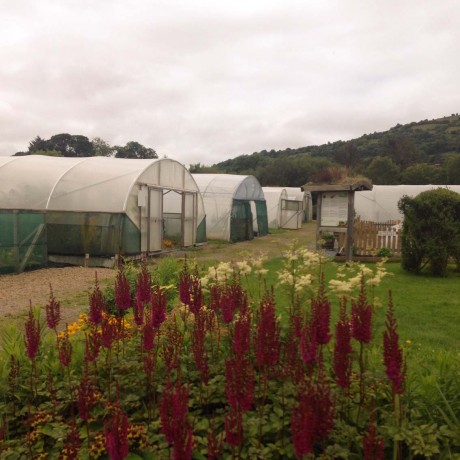 I ALWAYS had a real passion for making things from scratch, even as a kid I used to hoard...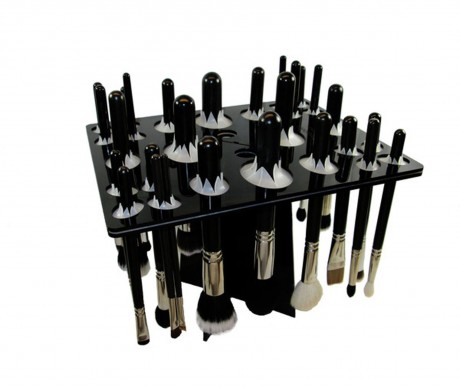 IF YOU love make up you will adore what I can only describe as these make up add ons;...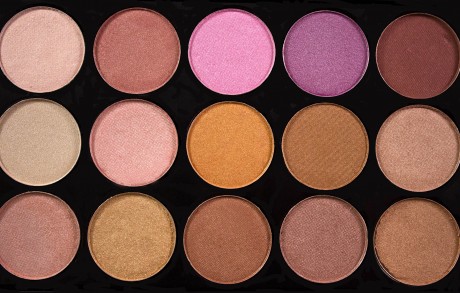 HIGHLIGHT is a step that most people leave out of your make up routine, as it seems like just...