I AM always getting questioned by clients about the world of eyebrows and how they have engulfed the beauty world in what seems like a whirlwind! It does seem that all of a sudden women everywhere (and even some image conscious men) are obsessed with full, thick, arched, strong and compliment worth brows.
If you think brows are not important just have a look at some of our favourite celebs who transformed their faces with their brow makeovers. Now I am not saying this transformed their careers but the brows definitely makes a huge difference to their faces.
Your best brow treatment is the one that suits you best, do not just go with a brow trend and hope it suits you. Make sure your brow artist looks at your own hair growth, your hair and brow colouring, your natural shape, where your arch is and most importantly what shape you like! Do not go with something that you are going to be uncomfortable with, brows are on your face and everyone will see them daily so you had best be willing to commit!
Brow ReGeneration – this service is what we do in Sculpt Studio, Letterkenny. We use your actual brow, the hair and shape that you have there already. The hair is tinted then shaped through waxing and tweezing to give you the perfect shape!
The service takes anything from 30 – 45minutes (depending on how much hair you have and colour you want) The colour lasts a minimum of 3-4 weeks and it is recommended you grow out your brows before the treatment. See www.sculptcosmetics.com or call 074 98 90199.
Embrowdery is a method whereby fine strokes are penetrated into the skin for a hair-like finish. The appearance is completely natural and blends with or without hair along the brow bone. New nano-technology is used in the pigments which allows the colours to stay in place regardless of how thin or light the strokes are applied. Embrowdery only penetrates the very top layer of the skin so there is no need for a tattoo machine or loud vibrating needles, a metal hand tool is used
Embrowdery has featured on Xpose, where they explained their treatment and also see their official site HYPERLINK "http://www.embrowdery.ie" www.embrowdery.ie for more information.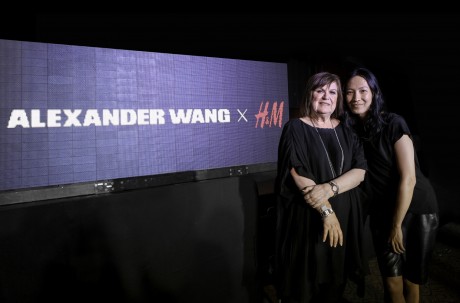 Posted: 12:30 pm April 22, 2014