In this week's Third Degree column, Paul Bradley speaks with Paddy Byrne, Sliabh Liag Boat Trips – a man who lives for the sea, and some decent weather.
Hi Paddy, thanks for the interview. Could you tell us a little about yourself, please (briefly, where you grew up, where you learned your skills…)
My name is Paddy Byrne, I am from Teelin in southwest Donegal where I live with my wife and four of a family. I was a fisherman for many years working on boats all around the coast and finally settling back in Teelin in the early 90's after getting married to Colette.
How did you end up with Sliabh Liag Boat Trips?
It was after the salmon season of 1995. I was looking after the boat we were using belonging to Sean O'Donnell from Arranmore. Liam McCarthy asked me if I would take a few anglers out for a few mackerel.
I did a good few runs that summer and got a liking for doing trips, and the following summer after much begging and scraping I got some money together to buy a boat of my own.
Myself and my old friend Paddy Sean McShane went to Lough Neagh and bought a boat from John O Hagan from Tyrone. It was a Lough Neagh eel boat called the Morning Star, with a big diesel engine and a lorry gearbox. We changed the name to Nuala Star after my first daughter.
I got all the safety equipment I could afford and made it as safe as I could with very limited resources. In 1999 I started working a charter boat for Creevey Co-op in Ballyshannon under the watchful eye of my good friend Molly Reynolds.
In 2001 I rented the Assaroe Star from Paddy Dannagher and Ballyshannon Marine. I had that until 2006, then with the help of a grant from B.I.M. I went a long way out on a thin branch and bought the Nuala Star, a 36 foot Ocean Tramp.
That was when the hard work started. With limited resources I had to advertise and market my boat trips, I went to holiday and angling shows in January and February with a lot of the time sleeping in my van because I had spent the budget. In 2010 Ballyshannon Marine made me an offer I could not refuse and I bought the Assaroe Star. I called it the Caoimhe Star after my second daughter.
With the Wild Atlantic Way and the development of Sliabh Liag I was starting to see a bit of a future in the boat trips. In 2018 I bought my 3rd boat, The Moon Shadow, just before Covid-19 struck. I did not get her licensed until 2022, but we are using her now.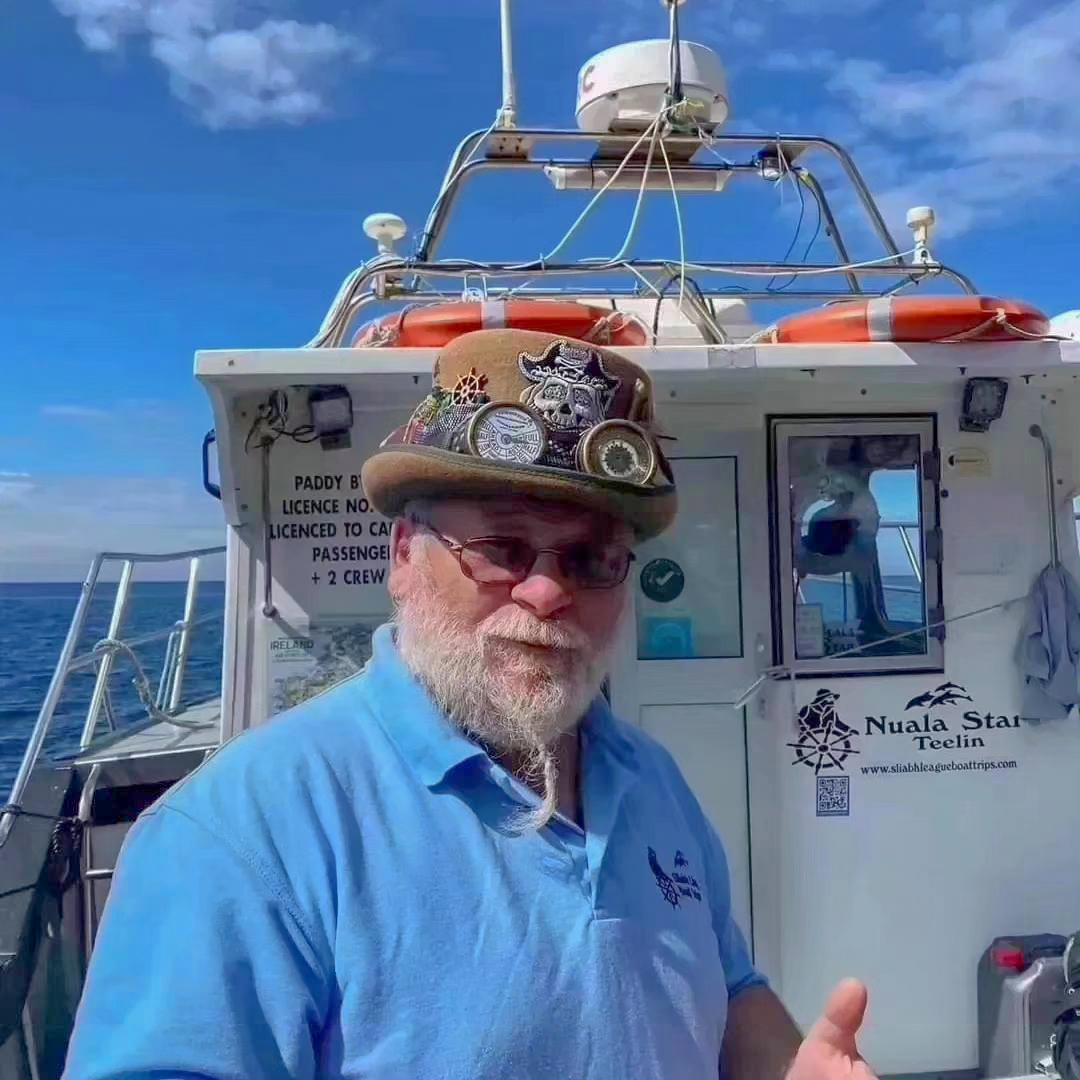 For years it seemed as if it was only foreign tourists who talked about Sliabh Liag, and Donegal people didn't know too much until relatively recently (the advent of the internet). Was that really the case, and where do most of your passengers come from these days?
The Wild Atlantic Way was a huge success and the development at Sliabh Liag made a real difference to the area and Sliabh Liag soon became a household name.
We have visitors from all over the world but if I take the locals and domestic tourists out of it I would never have survived. I would say County Donegal accounts for a good 40% of my earnings over a season and for this I am extremely grateful.
When your boating day is over, is your work finished, or is there a lot of behind-the-scenes work (accounts, maintenance, etc) as well?
The boating day is never over. We finish at 18.00 or 20.00 but sometimes there are small maintenance jobs to be done that can't be done when we are running so I can be there until midnight. The phone never stops and until I got an online booking system I was taking up to 300 calls, texts and messages a day. Thankfully that is not so bad now with most people booking online, just an odd call from someone who like myself is not good with computers. There is always paperwork and marketing to be done.
Is winter a dead season for you? How do you fill quiet times?
I love winter, I can relax a bit. There is always work to do with the three boats but never much pressure. We lift them out of the water and can check what they need. They have to be licensed every two years. I sometimes go to sea on Irish and English research vessels for up to a month at a time but in recent years I am lucky enough not to have to depend on them
Have you had many interesting wildlife encounters when at sea, and is that something you enjoy?
We see all sorts of wildlife like dolphins, whales, and basking shark. In the late summer we see the bluefin tuna feeding and they are joined by all sorts of seabirds. A great sight.
Do you see a decline in seabird numbers, compared to, say 20 years ago?
We definitely don't see as many birds as we used to but then there are not as many fishing boats operating any more so they are not getting handy food.
I took one of your trips a few years ago, and you told stories about the cliffs' history on the way. Do different nationalities ask about different aspects?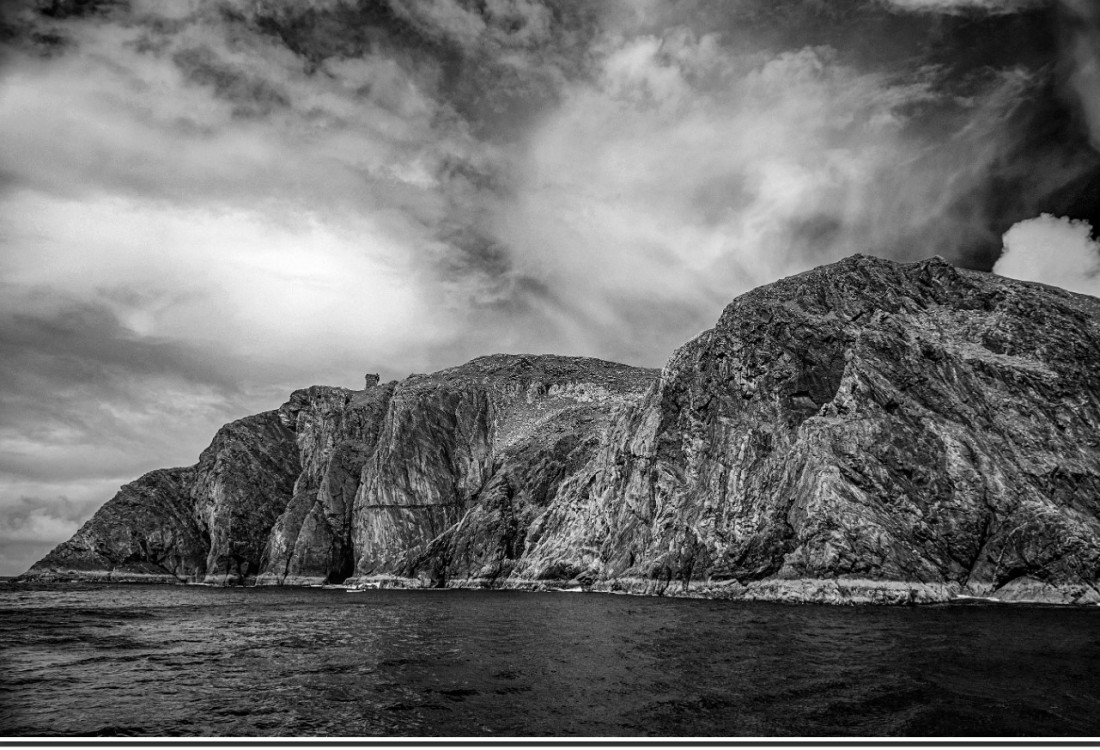 Most are blown away by the views. Some will ask about the tower, but all ask about the fishing and how we make a living.
Honestly now, have you had a lot of weird questions from passengers down the years? Do you keep a diary?
First of all Paul there is no such thing as a stupid question! But some are memorable, like the young lad who asked "why are the sheep painted?" I told him the Irish paintball team use them for target practice.
Have you come to hate, or tolerate, the Donegal weather? It must ruin many a day for you.
I am well sick of the weather this year. It has been disastrous. I only worked 12 days between June 22nd and the end of July.
Any plans for the future? Longer trips, or deep-sea fishing journeys?
I have no interest in sea fishing. I would like to get a live-aboard boat and do trips for a couple of days, but I don't know if I have the patience for it.
Quick fire
The book or the film?
The book always. The hero in the book always looks like me
The perfect night?
A run on my motorbike to a nice restaurant with my wife.
Favourite film, artists, music?
Blues Brothers, rock music
Your nickname at school?
"Murdoc". It still is.
What motivates you?
Good weather.
What do you look for most in a friend?
Honesty.
What angers or disappoints you?
Falseness in people.
How do you relax?
I ride my motorbike.
Do you have a motto or philosophy you try to live by?
Buy the ticket, life is too short.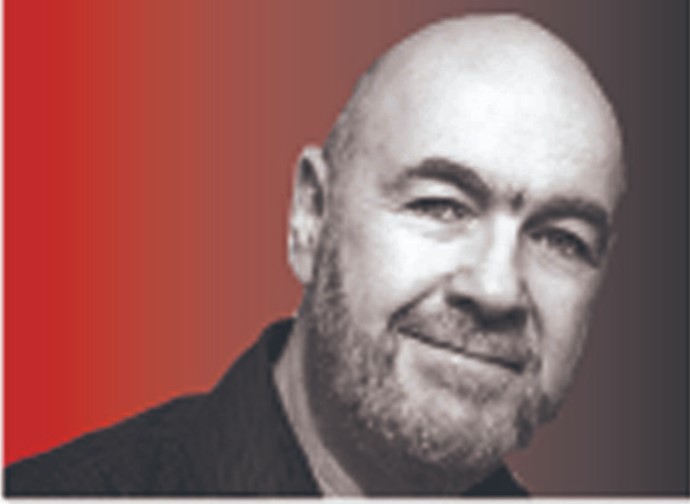 Receive quality journalism wherever you are, on any device. Keep up to date from the comfort of your own home with a digital subscription.
Any time | Any place | Anywhere
Posted: 12:09 pm September 28, 2023