James Gallagher enjoyed a long and fruitful career with his club Gaoth Dobhair.
He made his debut in 1994 and was involved with the Gaoth Dobhair seniors all the way up until 2018 when they won the Donegal and Ulster titles.
Gallagher also won county championships in 2002 and 2006 and represented the Donegal senior side with distinction as well.
He went up against some top quality players over his career, and has this week picked the best fifteen he faced, with honourable mentions for Mark Crossan (St Eunan's), Niall McCready (Aodh Ruadh), John Duffy (Aodh Ruadh) and Raymond Sweeney (Dungloe).

Ciaran Sharkey (Dungloe)
Ciaran wasn't the biggest goalkeeper but he was a great shot-stopper and it wasn't easy to get one past him. He was also very cute with his kick-outs too. It wasn't just about driving the ball down the field, he would always find his man.

Eamon Doherty (Ardara)
We had a lot of battles with Ardara down through the years, and Eamon Doherty nearly always marked me. It was hard to get any change from him, and if he got out in front, you were in bother because he would keep going up the field.

Paddy Campbell (Naomh Conaill)
I hated seeing Paddy Campbell coming. I would have faced him a lot in county training and in club matches and he didn't give you any space. Paddy was one of those players who didn't care if he didn't touch the ball, just as long as his marker didn't either.
Barry McGowan (Killybegs)
Barry was just a brilliant ball player and he always stood out for me when we went up against Killybegs. He did everything so well and at his ease.

Noel McGinley (Naomh Columba)
We would have went up against Glen a good bit and Noel McGinley was one of their main men. He was a tough defender who would battle for everything. Like a lot of the Glen players, there was no nonsense with him, he just got on with the job.

Noel Hegarty (Naomh Columba)
Noel Hegarty epitomised everything Glen were about for me. He was tough, driven, and would never shy away from anything. He did everything for them from kicking scores and taking frees, and that was usually from defence or midfield. And when things weren't going the best, he was always the man driving them on.

Damien Diver (Ardara)
Damien Diver was a great leader for Ardara. He was their go-to man and everything went through him. If you were unlucky enough to be picked at half-forward against Diver, it meant that you would spend most of the match chasing back into your own defence.

John Gildea (Naomh Conaill)
John wasn't the tallest of midfielders but he was rarely beaten in the aerial battles. He was very strong on the ball and so hard to dispossess. He was an important player for Glenties.

Neil Gallagher (Glenswilly)
It's hard to look past big Neil because he was such a presence in the middle. He had a great pair of hands on him, and when he got the ball, he always did the simple thing of laying it off or playing it inside. His pace would have deceived you too.

Kevin Winston (St Eunan's)
When I was coming up through underage, Kevin was the stand-out player in the county. We would have played St Eunan's a lot at senior too and he was always a man to watch. He had this great solo dummy and he was a brilliant finisher too.

Michael Murphy (Glenswilly)
There's not much I can say about Murphy that hasn't been said before. He's a fantastic player and there's nothing he can't do with a football.

Christy Toye (St Michael's)
When Christy went on a run, there was simply no stopping him. He would have played the odd time at half-back for St Michael's and he was very dangerous driving from deep, and something that he maybe wasn't known for was that he was great at picking up dirty ball. He always scored a point or two every game as well.

Adrian Sweeney (Dungloe)
'Eddie' was extremely strong and if he got the ball in his hands, you weren't getting it back off him. He was so strong and could hold a defender off with one hand. He would shoot from anywhere and more often than not, it would go over the bar.

Tony Boyle (Dungloe)
Tony Boyle was always a man I looked up to when I was coming on the scene. He was a great ball-winner and always seemed to do the right thing with the ball. One of the best full-forwards to play the game.

Brendan Devenney (St Eunan's)
It's hard to look past DV. We had good defenders and they could keep him quiet at times, but he was so quick and explosive and deceivingly strong, that he could have two goals scored before you knew it. He was an important player for St Eunan's.
Receive quality journalism wherever you are, on any device. Keep up to date from the comfort of your own home with a digital subscription.
Any time | Any place | Anywhere
Posted: 12:09 pm December 23, 2020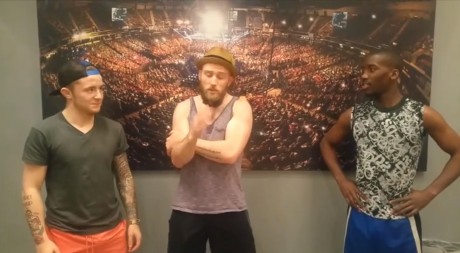 AFTER landing in Las Vegas during the week Strabane Mixed Martial Artist has only ended up in a 'feud'...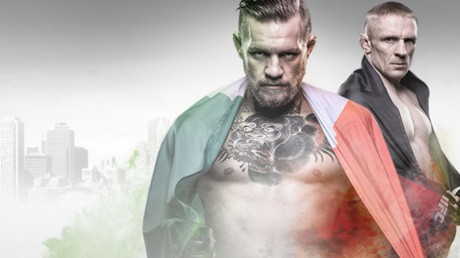 IRELAND'S most talked about professional athlete, Conor McGregor prepares to go 5-0-0 at tonight's Ultimate Fighting Champtionship (UFC) Fight...