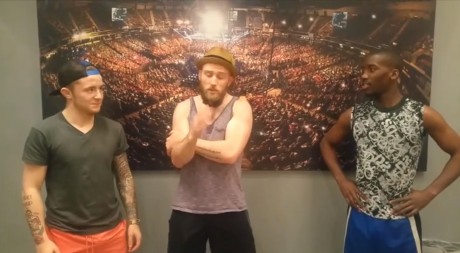 BY SEÁN P. FEENY
AFTER landing in Las Vegas during the week Strabane Mixed Martial Artist James Gallagher has only ended up in a 'feud' over … runners.
The Strabanimal, who has strong family ties to Donegal, is spending the next weeks training for his fight representing Ireland on the biggest platform yet when he will represent Ireland at the International Mixed Martial Arts Federation's World Championships in Las Vegas, Nevada.
But only days into his entry into D'Utimate Fighter House, the young fighter has found himself in a quarrel with a team mate. In the end, the people's champ Conor McGregor gives his verdict – the following video tells the story…
Don't worry the affable Gallagher has, of course, not ended up in a feud, but rather was one of the stars of fun video filmed by SBG Ireland Head Coach John Kavanagh.
James is part of Conor McGregor's training team as he prepares for his upcoming featherweight title fight against Jose Aldo at UFC 189.
Based in Las Vegas, the team is training at the famous TUF House, home of the famous UFC programe, The Ultimate Fighter which has brought us stars of the sport such as Diego Sanchez, Nate Diaz, Roy Nelson, Rashad Evans, Michael Bisbing and Forrest Griffin.
And so the SBG team took the opportunity of recording a parody video imagining what it would be like if the show, famed for its in-house 'battles', was filmed in Ireland, inspired by the now infamous bareknuckle feud videos which have been doing the rounds here for years.
The IMMAF World Championships will take place from July 5 to 11, the week leading up to James' SBG Ireland team mate Conor McGregor's world title fight on July 11.

Warning: There is strong language used in this video
Posted: 12:00 pm May 8, 2015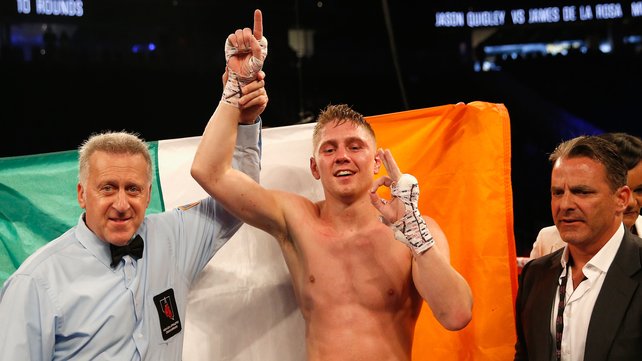 JASON Quigley continued his unblemished professional career after a unanimous decision victory over experienced James de La Rosa at...