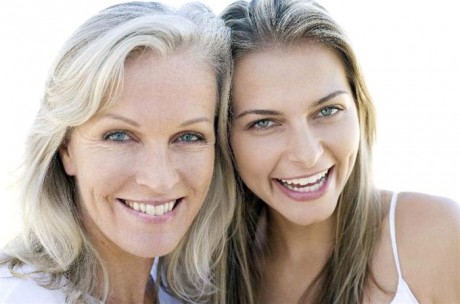 MOTHERS find it hard to have time for themselves as their children always comes first, they are busy running them to different activites and trying to balance work with family and social activities.
This leaves virtually no time for relaxation or salon treatments. Taking a little time out to treat yourself to some of the following treatments will not only make you look good but feel good also.
Skin
Taking an hour out of your busy schedule to have an anti aging facial will certainly pay off. (Think of it as an investment for the future.) Your skin needs TLC every so often to help stimulate cell renewal, deep cleanse, revitalise and rejuvenate. Neglect will show signs of aging, dullness and dehydration. If you find an hour is eating into your busy schedule then you can have a quick glycolic peel in just 30 minutes.
Hair
Invest in a good haircut. Have a consultation with a stylist who knows his or her stuff. Ask for recommendations on what cut will work for your face shape, lifestyle and you can manage. You want something that works for you and doesn't require a lot of effort to achieve. For example, if you're time-pressed and your 'do requires 40 minutes of blow-drying every morning, it may not be practical for your situation. Work with your hair type instead of against it. Investing in a good cut is a beauty secret every woman should know.
Products
Select dual-purpose products. Saving time can often mean using beauty products that serve more than one purpose. For example, a moisturiser that's also a sunblock saves on the extra step of applying SPF. Mineral powder products serve as a foundation and an oil-reducing finish coat. For women who want to skip a foundation, tinted moisturisers are also an option. Always make sure you wear an SPF on a daily basis even in winter to prevent premature aging.
Eyes
Play up your eyes. Bright eyes give the impression of being well-rested and healthy. If you spend time on anything in your beauty regimen, it should be adding some impact to your eyes. Having your eyelashes tinted with a blue/black tint and your eyebrows tinted the same shade as your hair will save time on mascara and brow pencil and add definition to your eyes. If this is not for your then make sure to apply some mascara and apply a highlight under the brow line and in the corners of the eyes. Don't forget to cover under-eye circles if they are a problem.
Hands
Don't overlook your hands. Hands have a way of giving away your age. Many women who use age-defying products on their face, fail to realise that their hands can reveal their age. Always moisturise and care for your hands.
Regular manicures can help treat cuticles and keep nails and hands in top conditon. A glycolic hand treatment is a must to reduce pigmentation, dryness and age spots. Always use sun protection on your hands to avoid wrinkling and age spots from sun exposure. Treat your nails to a gel polish which leaves a glossy finish and is smudge free for two weeks.
Mary Ferry is the proprietor of the Genesis Skin Care & Laser Clinic in Upper Dore, Bunbeg. Tel 07495 32575, www.genesissalon.ie. If you have a query you would like answered in Mary's column confidentially, e-mail healthandbeauty@donegalnews.com
Receive quality journalism wherever you are, on any device. Keep up to date from the comfort of your own home with a digital subscription.
Any time | Any place | Anywhere
Posted: 12:41 pm March 31, 2014