A DONEGAL film-maker has just released the trailer to his feature film directorial debut. Night People is an indie Sci-Fi/Horror film by Newtowncunningham man Gerard Lough.
The film, which is the latest in a long list of projects by the Letterkenny-based film-maker, was shot on location in Donegal and Dublin featuring a lot of local acting talent including Michael Parle, Jack Dean Shepherd, Claire Blennerhassett, Sarah Louise Carney, Aidan O'Sullivan and Eoin Leahy.
Parle once again takes on the starring role, as he has in a number of Lough's films, including his 'Dollar Baby' adaptation of Stephen King's short story The Boogeyman.
A pair of professional but badly mismatched criminals break into a vacant house to carry out an insurance scam. Awkwardly thrown together with an hour to kill, they reluctantly start telling each other tall tales.
One concerns two friends who discover a mysterious device that may be of alien origin. The more they learn about it, the closer to breaking point their friendship is pushed.
The other is about an ambitious business woman who provides a dating agency for wealthy fetishists. She attempts to escape this shady line of work by taking on a new client whose habits may be of the vampiric variety.
As the night progresses the line between fiction and reality starts to blur and the hidden agendas of both thieves become apparent. The release date of the film has yet to be confirmed.
Posted: 10:12 am August 31, 2015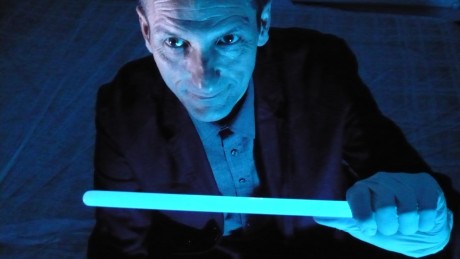 A DONEGAL film-maker is seeking further acting talent for his latest project which began earlier this month and marks...