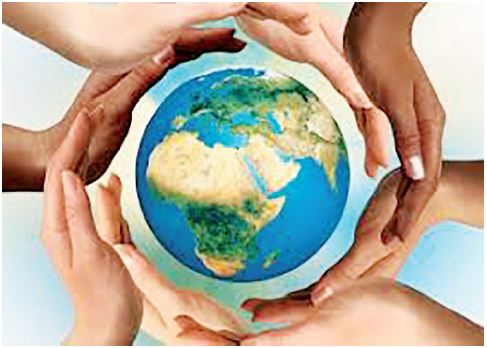 The Donegal Change Makers Project is now in its sixth year and is going from strength to strength across the county. The project is offering an accredited QQI Level 4 module in Local and Global Development starting on 23rd February at OURganic Gardens in Gortahork. The course will look at key global issues such as inequality, gender equality, justice, environmental sustainability, and how local and global are linked and shape our lives.
Kate Wilkinson, Change Makers Project Coordinator said "This is the first time we have offered a QQI module in West Donegal and we are delighted to be linking in with OURganic Gardens who are hosting the course. Joanne Butler from OURganic Gardens has been involved in Change Makers for many years and our aims and objectives are very much aligned. The module is great – really open and interactive and everyone gets a change to share their views and learn from the other participants and the course facilitators".
Joanne commented "It's great this course is running in our part of Donegal. I completed the course four years ago when it ran in Donegal Town and I learned so much about how the way we live our lives here in rural Donegal can affect people around the world. I would really recommend it for anyone who wants to learn more about local and global issues and to take action for a more fair and just world".
Change Makers offers a range of Development Education learning opportunities – workshops, seminars, courses and anyone who is interested in finding out more should visit
www.changemakers.ie or contact Kate at kate@inishowen.ie. The course is funded by Donegal ETB and Irish Aid as part of the Donegal Change Makers Project which aims to raise awareness of global development issues throughout County Donegal. The project partners are Inishowen Development Partnership, Donegal ETB and Gorta Self Help Africa.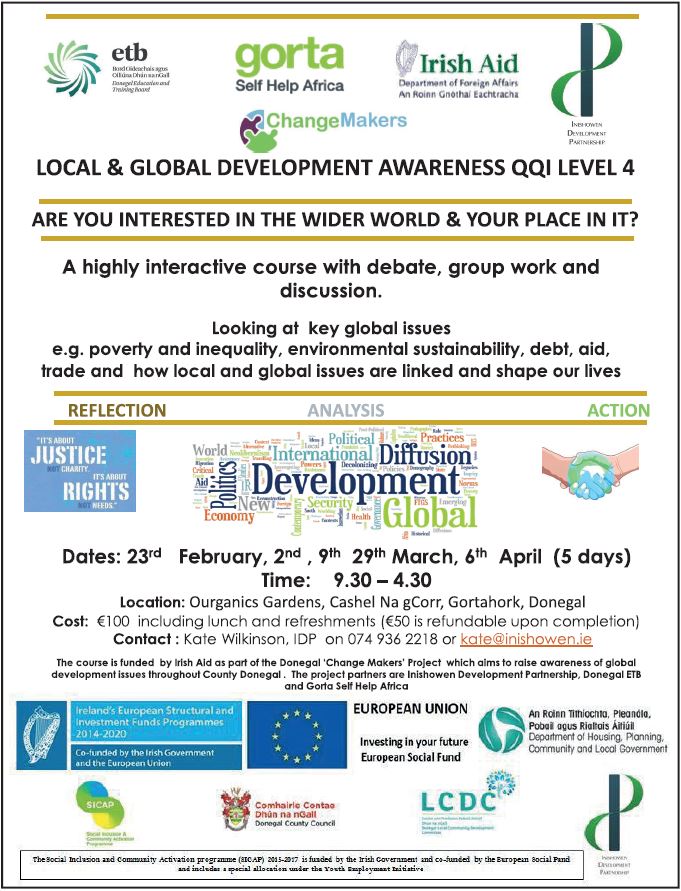 SPONSORED CONTENT BY: INISHOWEN DEVELOPMENT PARTNERSHIP
Posted: 1:00 pm February 4, 2018