BY SEÁN P. FEENY
TOP traditional music group Blazing Bows will take to the stage of An Grianán Theatre, Letterkenny this weekend, but before they do so top fiddlers have invited some young local talent to join them during their show.
Letterkenny-based Irish traditional music school Ceol na Coille was invited to hosted a workshop ahead of the band's concert at by Blazing Bows member Tola Custy.
Twelve fiddle players participated in the workshop and will be joining Blazing Bows on stage in An Grianan on Saturday night.
Tola Custy said after the workshop that it was the only workshop in this Blazing Bows nation wide series, that was only fiddles which 'will make the experience all the more special'.
SUMMER SCHOOL
This year's Ceol na Coille Summer School will again take place on the third week in July, 15th-19th. Following the success of last year's summer school, the week-long event will see some of the regions finest performers deliver master classes to musicians young and old on a wide range of traditional instruments.
Last year's school saw visitors from as far as Florida, Holland, Germany, Belgium and Canada and being the year of The Gathering it is attracting a lot of interest this summer.
Some of the Tutors confirmed for this years Summer School are Martin Crossin (Uilleann Pipes), Joleen 'Henry' McLaughlin (Harp), Shane Bracken (Concertina), Roisin McGrory (Fiddle), Melanie Houton (Fiddle), Donna Harkin (Button Accordion), Marie Clarke (Piano Accordion) and Shane Devlin (Banjo). The Summer school is open to music enthusiasts of all ages and abilities.
The popular Introduction to Irish Music Class also returns to the summer school and will take place from Tuesday to Friday. It is designed to let children from six to eight years old try different instruments over the week without parents having the expense of buying one.
Ceol na Coille is run by renowned Donegal musician Paul Harrigan who has 17 years experience in teaching Irish Music. www.ceolnacoille.ie
Posted: 12:30 pm May 2, 2013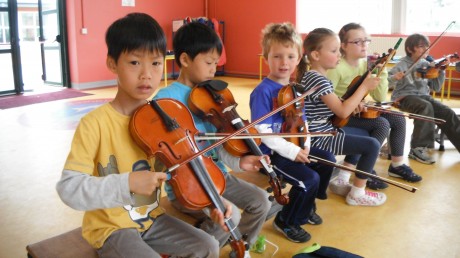 AN exciting week of music planned for this year's Summer School of Irish Traditional Music. Ceol na Coille will...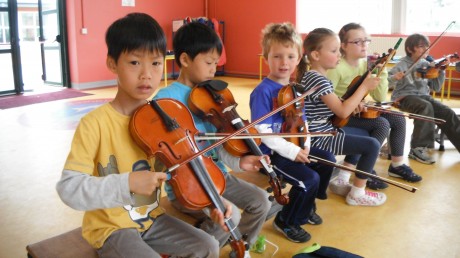 THE annual Ceol na Coille Summer School of Irish Traditional Music is shaping up to be another very exciting...