AN exciting week of music planned for this year's Summer School of Irish Traditional
Music. Ceol na Coille will host its annual Summer School from 21st – 25th July. Letterkenny will host some of Ireland's finest musicians in what will be a great week of Music and song.
"This is now our third year, and each year the school has grown and is gaining popularity and recognition throughout Ireland and further afield. There have been a lot of exciting developments since plans got underway for this year's summer school".
Paul Harrigan, organiser, said: "I was delighted when approached by Paul Brown, director of Earagail Arts Festival, to collaborate in delivering what will be a great week of Traditional music."
We Banjo 3, an exciting new traditional group and Treelan featuring Donegal native Martin Tourish, both who will be performing during Earagail Arts Festival, will give a pre-concert workshops/recitals at the summer school on the afternoon preceding their concerts at the Regional Cultural Centre.
"This is a fantastic opportunity for budding young musicians and music enthusiasts in general to meet these highly acclaimed musicians and experience in an intimate setting, the eclectic and exciting energy both groups have brought to the traditional genre".
Treelan and We Banjo 3 will perform in the RCC on the 21st and 24th respectively.
The summer school this year will also see a change in venue. "We are extremely grateful to Joseph Gallinagh – Principal, and the Board of Management of Glenswilly National School for generously letting us use their facilities over the past two years.
"Due to the growing interest and desire to expand and develop the Summer School, we are delighted to have the opportunity to make use of the fantastic new facilities at Coláiste Ailigh in Knocknamona. Micheal Ó Giobúin, Príomhoide of Coláiste Ailigh has been extremely enthusiastic in the planning of the summer school, and we are delighted to have the opportunity to work with Coláiste Ailigh in expanding and developing or goals."
During the week there will be classes in Advanced and Intermediate – Fiddle, Flute, Whistle, Piano & Button Accordion, Banjo, Mandolin and Harp. In a welcome collaboration with the recently formed Donegal Pipers Club – Cumann Píobaireachta Tharlaigh Mhic Shuibhne, there will be Uilleann Pipe workshops delivered by Gweedore based Ciarán Mac Feidhlimídh with reed making workshops with Banba Martin Gallen and Martin McIntyre.
"We are also delighted this year to add Guitar and Piano to our list of Instrumental tuition at the Summer School. Paul Meehan, who has played with world-renowned groups such as Lunasa and At First Light, will be delivering the guitar workshops and from Cape Breton, Canada, Melissa Emmons who has performed and recorded with artists – Jerry Holland, Brenda Stubbert and Paul Cranford – will be delivering the piano accompaniment workshops. This again is a fantastic opportunity to meet and learn from some of the traditional world's most respected musicians."
Once again there is a fantastic line up of tutors including Conor Moriarty on Button Accordion from Kerry, Shane Bracken on Concertina from Dublin, now based in Ardara and Joleen McLaughlin (Henry Girls) on Harp from Malin. Other tutors include Roisin Mc Grory- Fiddle, Melanie Houton-Fiddle, Ciaran Carlin-Flute, Marie McTeague-Clarke, Piano Accordion, Una Ní Bhriain-Fiddle & Song, Donna Harkin-Button Accordion.
"We are so lucky to have some of the traditions finest exponents of traditional music on our doorstep and extremely fortunate to be able to invite some of the country's most sought after performers and tutors from further afield. I'm personally looking forward to a great week of performances and sessions," said Paul.
Other workshops feature mixed instrumental Beginner classes for Adults and children for those who have begun their journey in learning traditional music and also the ever popular Introduction To Irish Traditional Music course for 6-9 yr olds for kids wishing to try the wide variety of instruments on offer at the summer school.
Another first for the 2014 Summer School is a full day workshop on Wednesday 23rd in traditional singing hosted by the Inishowen Traditional Singers Circle.
The emphasis of this workshop is on the songs from the Inishowen Song Project – a free online collection of songs and singers from the Inishowen Peninsula. The day would be backed up with relevant notes, further listening suggestions, and plenty question/answer opportunities. The workshop will finish with a recital delivered by the members of the singer's circle.
There will be a Club Gaelach from Tuesday 22nd – Thursday 24th, 2-4pm for pupils attending the Intro and Beginners classes. This will give pupils an opportunity to take part in activities through the medium of Irish. Activities include music, sport and art.
"From its inception the Irish language has been an integral part of the ethos of Ceol na Coille and all pupils are encouraged to use their Cúpla Focal in a relaxed and encouraging environment."
The summer school week will kick off with a performance from the Melting Pod collaboration featuring Paul Harrigan – Ceol na Coille, Roisin McGrory – Inishowen Traditional Music Project, with Ralph Rolle and Selan from the world renowned 'Chic' on Sunday 20th July in McGrorys Culdaff. Sunday 27th will see the final concert in the Earagail Arts Festival 2014 with the Masters of Donegal Fiddle Concert on Sunday 27th July which will be opened by 'Coirm', the performing wing of Ceol na Coille – School of Irish Traditional Music.
Details on We Banjo 3, Treelan, Masters of Donegal Fiddle and the Melting Pod concerts can be obtained from the Regional Cultural Centre or An Grianán box office.
Further details on events on Ceol na Coille Summer School can be found at www.ceolnacoille.ie or contact Paul on 0876774601 or by e-mail at ceolnacoille.letterkenny@gmail.com
Receive quality journalism wherever you are, on any device. Keep up to date from the comfort of your own home with a digital subscription.
Any time | Any place | Anywhere
Posted: 12:30 pm June 26, 2014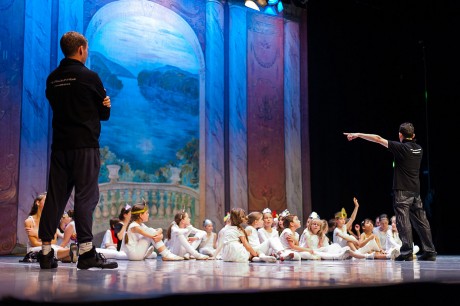 THE National Ballet of Ireland return to An Grianán, Letterkenny, with their enduringly popular ballet summer school next week.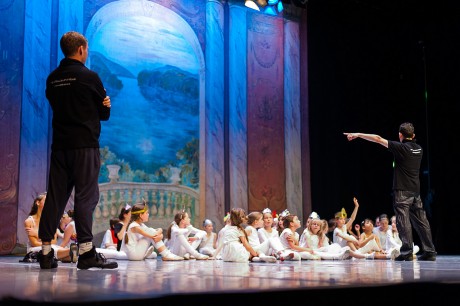 STARTING this coming Monday, July 28, at An Grianan Theatre, Letterkenny, is the very popular Ballet Summer School run...