IRELAND is well known for the world class standard of its horses and riders which compete successfully at the highest level of every equestrian discipline.
Two of the brightest young talents in the sport are the Harley boys from Rathdonnell. First cousins, Gavin and Martin, have just completed successful years on the international show-jumping and horse racing circuits respectively.
Ealier this month, Gavin Harley collected the prestigious Young Rider of the Year award at the Showjumper's Awards Gala in Kildare.
Gavin (21) was a member of the Irish young rider team which claimed a historic gold medal at the European Showing Jumping Championships in Millstreet in Cork at the end of July.
After Christmas, he returns to Brussels to embark on an exciting new chapter in his career.
On Tuesday, he spoke to the Donegal News about his plans for 2017, breeding, competing against the best riders in the world and taking part in future Olympics Games.
"It's funny. My first cousin (Martin) lives next door to me here and I always fancied his job but I'm too big. You need a special build to be a jockey and he's lucky in that he's tall but light boned while I'm also tall but with heavier bones and it would be too sore on me to try and make the weight.
"Then again, National Hunt racing could prove to be far too dangerous for me so I'll stay away from that," he laughed.
Gavin has just been named the 'Young Rider of the Year' by his peers, completing a great year which also saw him win the Young Rider Grand Prix aboard the 12-year-old stallion, Understone Van De Kapel, at the international show in Opglabbeek, Belgium, in May.
The young man, who has been based with the Van Paescchen family in Brussels, Belgium for the past three years, is changing jobs in the new year.
"I'm going back to Belgium and while nothing is finalised yet I have an Irish backer who is prepared to support me which will enable me to do a bit more for myself. It will allow me to focus more on the breeding side of things as well as getting the opportunity to compete at some of the bigger shows," he explained.
He's come a long way from the days when he travelled to shows across the country with his parents Martina and Gerard, brothers Mark and Oisin, and sister Emer competing for the East Donegal Pony Club.
"We had a horse lorry at the time and we were blessed to have such good parents who travelled the country with us. We lived and slept in that lorry. We were very lucky children growing up," he said.
Gavin thought he would become an engineer after completing his Leaving Cert in Milford but fate sent him on a completely different career path.
"Myself and Emer did the leaving the same year and with two or three of us in college the same year it wasn't going to be easy on our parents so I opted to take a year out. Little did I think it would lead me here though. I just thought that I would do it as a past-time and see a bit of the world on the way but one thing led to another," he said.
While Gavin continued to work hard, he soon realised that he was putting in too much work for not enough reward.
"I was trying to do it on my own with no financial support or backing when I got a job offer to go to Belgium. It went there for three months initially and I'm still there three years later. I love it," he said.
Stanny Van Paesschen is a Belgian equestrian and Olympic medalist, winning team bronze in show jumping at the 1976 Summer Olympics in Montreal.
"I have been living with the Van Paesschen family but all that will change now," he said.
Reflecting back on 2016, Gavin said that it was the best yet of his young career to date.
"Out there (Belgium) you're competing against the best professional riders and it took me a year or two to fully get up to speed," he said.
Competitions only make up a fraction of Gavin's time though.
"There's a lot of hard work involved. It's not simply about riding the horse. They're buying and selling horses as well as training them in dressage and on the flat. There's many different paths that you can take in show jumping. It's not just focused on the ring," he said.
Looking forward to 2017, Gavin explained that he now has to step up to the next level as he is no longer eligible to complete as a 'Young Rider'.
"Hopefully it will be another good year. I'm looking forward to getting the chance to ride in a few of the senior Nations Cup events for Ireland and to do a few of the bigger shows," he said.
What about the 2020 Olympic Games in Tokyo?"That's a bit far off in the distance yet but you never know. If the right horse comes along with the right supports in place… It's not just something that will simply happen the week before the event," he said.
Gavin will also start to focus more of his time and energy on events outside of the ring in 2017.
"I'm dedicated to riding but also on developing the business side of things like buying and selling horses. If you can get a good jumper, work on him for a few months and then sell him on for a profit. That's the plan," he laughed.
"Listen. I love what I'm doing and can't wait to get back there now. It's exciting times and, hopefully, there will be big things to come over the next few years," he said.
At the age of twenty-one, Gavin is still very much a novice in show jumping circles. With a bit of luck and good health he can still be competitive in thirty (or forty) years time. Just look at Nick Skelton.
Skelton's long equestrian career looked over in 2000, when he broke his neck in a fall. Sixteen years later, he won a six-way jump-off to claim Olympic gold at the age of 58 in London last summer. Last weekend he finished third behind Andy Murray and Alistair Brownless in the BBC Sports Personality of the Year Awards.
"That's a long, long way off yet," he smiled.
Receive quality journalism wherever you are, on any device. Keep up to date from the comfort of your own home with a digital subscription.
Any time | Any place | Anywhere
Posted: 6:00 pm December 23, 2016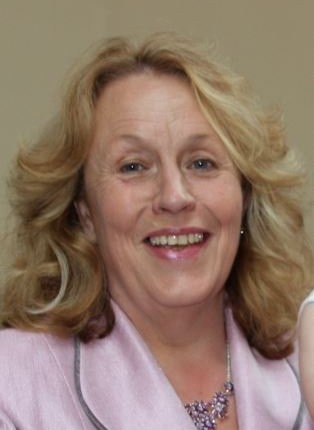 'We say to our five TD's that those with cancer and their families face a tough journey every...