CELEBRITY chef Gordon Ramsay's restaurant is a three star Michelin star Chelsea eatery which is famous throughout the world.
But what you probably didn't realise is that a local Donegal company created much of extensive metal work in the restaurant's art deco redesign. That firm is Joe Bonnar Metalcraft, based in Letterkenny.
Established in the early 1990s, the company combines traditional blacksmith and forging skills with modern production techniques to produce specialised, handcrafted products for customers all over the world.
Traditional forging skills mean that all the pieces created are very distinct in nature from more machined cast iron.
The authentic appearance of all Joe Bonnar Metalcraft's products has seen them feature in many people's private homes, as well as numerous hotels, restaurants, bars, clubs and a host of various public buildings.
The company's Managing Director is Anne-Marie Bonnar who has been involved in developing the business right from the very start.
Like most other businesses across the country Joe Bonnar Metalcraft has not been immune from the recession, but there are definite signs of recovery.
"We employ 11 staff including a production manager, a marketing executive and a team of fully trained and qualified craftsmen and blacksmiths.
"Thankfully, we never had to lay anyone off and, hopefully, we're starting to see an upturn in our business," she said.
The company works closely with a number of architects, interior designers and specifiers, including McNally Design in Dublin, who began the 'Irish Theme Pub' concept for worldwide distribution.
This gave Joe Bonnar Metalcraft the opportunity to showcase their products worldwide and business has steadily grown ever since.
"Over the past year or so we've done work for McNally Design in Grenada, Canada, Romania and Iraq," Anne Marie said.
Two items the company designed, which attracted national media attention in the early 2000s, were a lap-dancing table and an elk for a premises in Las Vegas.
"A few of the lads wanted to go out to America to help fit the table but, needless to say, they didn't get," she laughed.
The skills and craftsmanship at Joe Bonnar Metalcraft has enhanced pubs in Boston, Calgary, Moscow, Munich and Belarus inhte past eightee months.
"Thankfully we're kept really busy. We're pricing a job in New York at the moment and, if successful, those items will have to be ready to be shipped off within two or three weeks," Anne Marie said.
Closer to home the company has worked on many local projects including the McEniff Hotel Group and McElhinney's Stores to name but two.
Actor Brendan Gleeson, former Tour de France winner Stephen Roche, Westlife singer Shane Filan and Sinn Fein President Gerry Adams are a few of the well-known personalities who have employed the Letterkenny firm to make unique pieces for their respective homes.
Back to Restaurant Gordon Ramsay in London and Joe Bonnar Metalcraft's creations.
"We made the chef's mirror as well as a number of other distinct pieces throughout his restaurant," she said.
"We're lucky in that we've got very good staff who always give their best for you," she said.
In more recent times, Anne-Marie has opened a coffee shop, Moonshine, adjacent to the Joe Bonnar Metalcraft premises and its sister company Donegal Gas at Port Road.
"We have our own Gordon Ramsay in Moonshine as it's managed by top local chef Martin Anderson.
"We serve artisan foods while we also display the distinct crafts that are made across the road," she said.
Receive quality journalism wherever you are, on any device. Keep up to date from the comfort of your own home with a digital subscription.
Any time | Any place | Anywhere
Posted: 8:20 am April 18, 2014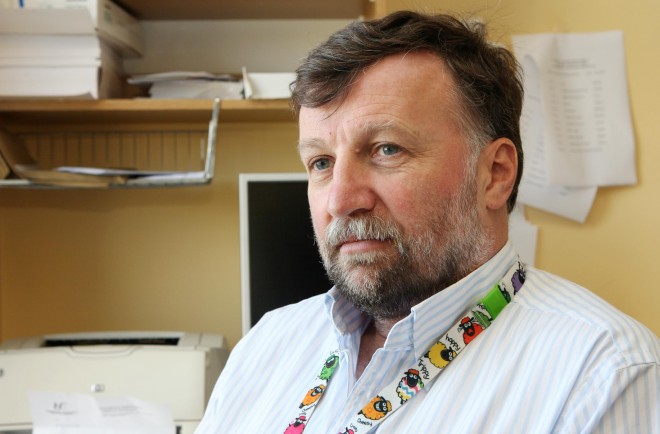 Four out of five patients on my operating list today have been cancelled and I question whether it was...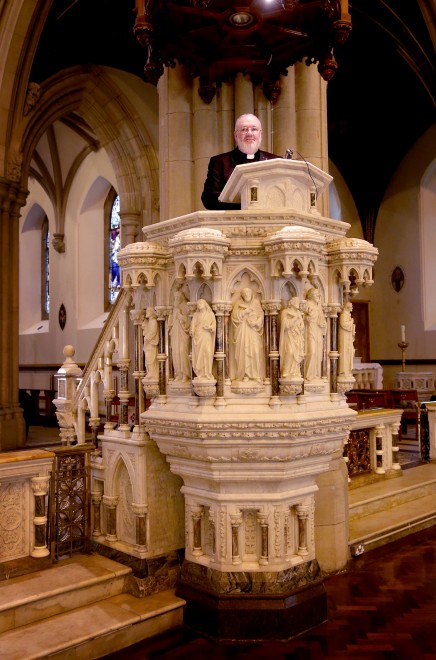 The sculptor William (Willie) Pearse, with some help from his more famous older brother, spent time working in the...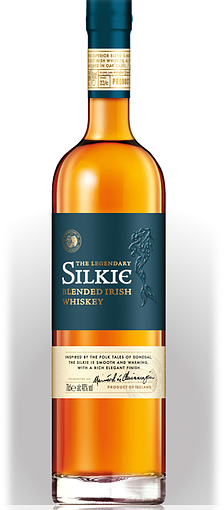 THE first distillery in Donegal in 174 years is to be constructed on the slopes of the Sliabh Liag...