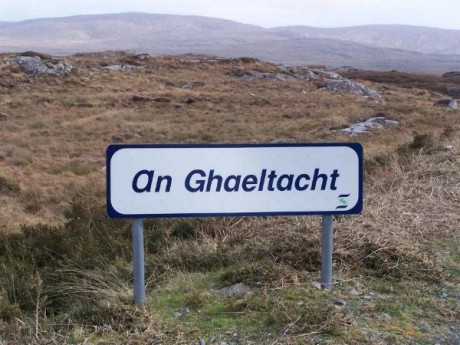 BY SEÁN P. FEENY
THE organiser of an upcoming meeting in Gaoth Dobhair has said Irish Water either did not take the needs of Mná Tí into consideration, or were 'completely oblivious' to them.
A meeting is being held at Ionad Naomh Pádraig, Dobhar, on Wednesday at 8pm. to discuss the implications pending water charges will have on Mná Tí in West Donegal.
Organiser, Mr Aodh Mac Ruairí said he was approached by a number of Mná Tí in the area who had expressed their concerns.
"What happened here was that the Mná Tí weren't taken into consideration when a feasibility study was compiled for Irish Water, or they were completely oblivious."
The well-known manager of Aislann Rann na Feirste, who will be giving a presentation to the meeting on Wednesday night, has compiled what he described as 'very reserved' figures of what costs Mná Tí will be facing next year.
He said: "By Irish Water's own figures they estimate 150 litres being used a day per person; if a bean an tí has twelve students that's 1800 litres. If you are keeping 12 students for 53 days during the summer months that's an additional €233 per household.
"That figure, which is a very reserved estimate in my opinion, is for water only. While Mná Tí in Rann na Feirste would by this, Mná Tí in Anagaire would face double as they will also pay for sewage; essentially they would be asked to keep two students for ten days, gratis."
Mr Mac Ruairí said the charges will not only affect Mná Tí during the summer months. "Aislann Rann na Feirste hosts students all year round, for example and there are also courses in other areas that take place throughout the year, from Easter, during the autumn and winter.
"The authorities conducting the feasibility study for Irish Water should have been informed of the specific needs of Mná Tí in Gaeltacht areas.
"Since the economic downturn, student numbers are down every year, will funding from Roinn na Gaeltachta has been cut, and households had to be upgraded to a higher standard, for which there was no funding for some of the newer houses.
"When Gaeltarra Éireann was first set up it was to help make small cottage businesses sustainable. They did not consider what effect water charges would have on seasonal Gaeltacht businesses and all the Mná Tí are asking is that they are left alone."
It is hoped that representatives of all Coláistí Gaeilge, Mná Tí and management authorities, in the area will attend the meeting, Mr Mac Ruairí said.
On the night a small delegation will be selected to meet with the Minister of State at the Department of Arts, Heritage and Gaeltacht Affairs, Joe McHugh TD, on Thursday, October 30, to discuss what possibilities there are for this major issue for the Gaeltacht.
Receive quality journalism wherever you are, on any device. Keep up to date from the comfort of your own home with a digital subscription.
Any time | Any place | Anywhere
Posted: 1:00 pm October 27, 2014