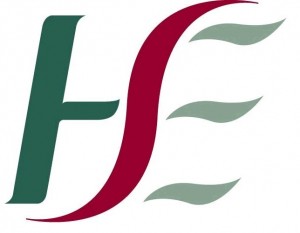 CONCERN was growing yesterday over the future shape of the Out-of-Hours GP Service 'NOWDoc'.
Sinn Féin Donegal South West TD, Deputy Pearse Doherty, said it was 'concerning' that 'Caredoc', who together with the HSE provide the NOWDoc Service, has indicated that it plans to withdraw from the service's current arrangement which has been in operation since 2013.
"The HSE has confirmed to me this week that following recent discussions between both the HSE and Caredoc concerning service arrangements, in which both the service's current funding provision and clinical governance model were debated, an agreement between the two parties could not be reached.
"Subsequent to the failure of these discussions to yield an agreement, Caredoc has expressed its desire to withdraw from the partnership – this is quite concerning and casts some doubts over the future shape of the Out-of-Hour service here in the County.
"One of the key issues surrounding these discussions was a request by Caredoc for the HSE to make additional funding available to meet the costs of providing Locum GP cover for the service's five centres during the 'Red Eye' hours.
"However, the HSE North West Area has stated that their current budget does not allow for such an allocation to be made."
"The future form which NOWDoc may take is now somewhat uncertain, as questions remain surrounding the survival of the current structure of the 'Red Eye' service which traditionally has covered the night time hours between 11pm and 8am."
"I am concerned about where this leaves us in relation to night time Out-of-Hour GP care, particularly for people in remote rural areas of the County who should happen to become ill during the night – this could have negative implications for them.
"Of course, GPs are contractually obliged to provide an Out-of-Hours service; the HSE has confirmed in a statement that it has, 'continued its discussions and engagement with the North West GP representatives to ensure that the Out of Hours GP service continues to be provided to patients in the North West Area, in a safe and efficient manner' – I of course welcome this announcement by the HSE.
"However, it is crucial that the future shape of the service is neither diminished nor reduced; I would therefore urge the HSE not to allow any dilution of this service irrespective of the present challenges it faces," Deputy Doherty said.
Receive quality journalism wherever you are, on any device. Keep up to date from the comfort of your own home with a digital subscription.
Any time | Any place | Anywhere
Posted: 12:14 pm February 12, 2015