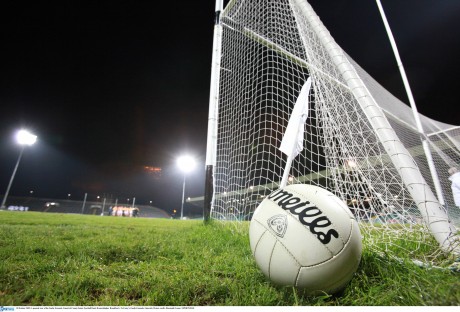 BY CHRIS MCNULTY
THE Donegal County Board will ask the Ulster Council for a week of grace to allow the Donegal senior football champions compete in the Ulster Club Championship.
As things stand, with the Donegal SFC set to get underway on September 28th, seven days after the All-Ireland final between Donegal and Kerry, the Donegal final and the Ulster Championship opener involving the winners are pencilled in for the same weekend, Sunday November 2nd.
The Ulster Council are understood to have indicated already that there would be no movement of the game between the Donegal and Fermanagh SFC winners. However, those noises were made late last week and prior to Donegal's defeat of Dublin in the All-Ireland semi-final and the soundings since Sunday have been positive from the Ulster Council. It is no expected that they will grant the seven days grace to enable the Donegal champions a week to prepare for the provincial championship.
A formal request for a deferral has been tabled to the provincial administrators.
Privately, the Donegal CCC has already discussed the possibility of staging the SFC final on a Saturday evening – November 1st.
Last year, Clare club Cratloe won the Clare SFC on a Saturday evening and played in the Munster club championship the following day, but a repeat in Donegal doesn't look likely with Ulster set to look with favour upon Donegal's request.
There will be no shift in the format of the Donegal Championship, with the round robin system set to stay.
This matter was discussed at a meeting of the Donegal county committee in July at which the CCC secretary, Sean McGinley, confirmed that the groups were staying, regardless of Donegal's advancement in the All-Ireland series.
"We discussed this on March 19 and there is a programme for three scenarios, with Donegal exiting at All-Ireland quarter-final, semi-final and final stages," he said at the time.
'Scenario 3', as the relevant regulation deals with, sees fixtures on consecutive Sundays starting on September 28th.
Some clubs had been hoping for a change of heart, but the group system will not be altered.
"Some people are saying that a two-thirds majority will change it, but it won't as you are only allowed to revisit regulations once a year and we did that back in February," a County Board spokesman said.
"The opportunity was there at that time to put in a regulation allowing us to 'revert to a knockout format if Donegal reach the All-Ireland final', but no-one did that."
The Junior A, Intermediate and Minor Football Championships have all been halted with Donegal preparing for the grip of All-Ireland fever as the senior and minor teams gear up for the finals against Kerry. The Junior A semi-finals will be played on September 28th, it has been confirmed.
Meanwhile, the Under-21 Championship games were postponed this week.
A statement said: "Arising from emails received up to the weekend on u21 championship re players going back to college this week and their availability to clubs in midweek games and also that wonderful achievement of our county teams in Croke Park, reaching both senior and minor finals, the CCC have postponed the u21 A & B Championship games this week."
Receive quality journalism wherever you are, on any device. Keep up to date from the comfort of your own home with a digital subscription.
Any time | Any place | Anywhere
Posted: 9:00 am September 5, 2014