IT'S amazing what you can pack into 24 hours in Dublin – especially with a quick flight from Donegal Airport.
We arrived at Donegal Airport on Thursday morning at around 6.30am,checked in and even had time to enjoy a sneaky sausage roll from the cafe before boarding the 7.50am flight to Dublin.
It was the most chilled out experience I have ever had in an airport. Car parking is a dream as there was no need to book and its only €5 a day – bargain for airport parking.
Also noticeable was the swift security process. You can now carry your liquids without having to seal them in a clear plastic bag and without size restrictions in your carry-on luggage and a big shout out to the lady who gave me bags for my feet to hide my odd socks…whoops!
The highlight of the tour for me was the Gravity Bar Experience which showcases breathtaking 360-degree views of the city from high up in the sky.
After the storehouse, we hopped on the 'Big Bus' and traveled around the city seeing all the main landmarks including Phoenix Park, St Stephen's Green, Merrion Square and Temple Bar.
Tired from our busy day of sight seeing, we boarded the DART to Dun Laoghaire and within 30 minutes, we were warmly greeted by the friendly staff at The Royal Marine Hotel.
We met with manager Jeff Hogan who was extremely helpful as we enjoyed our dinner in the lounge overlooking magnificent views across Dublin Bay.
The hotel has the most stunning views but unfortunately the weather was not on our side or a walk along the pier would have been the perfect way to unwind from our day in the city.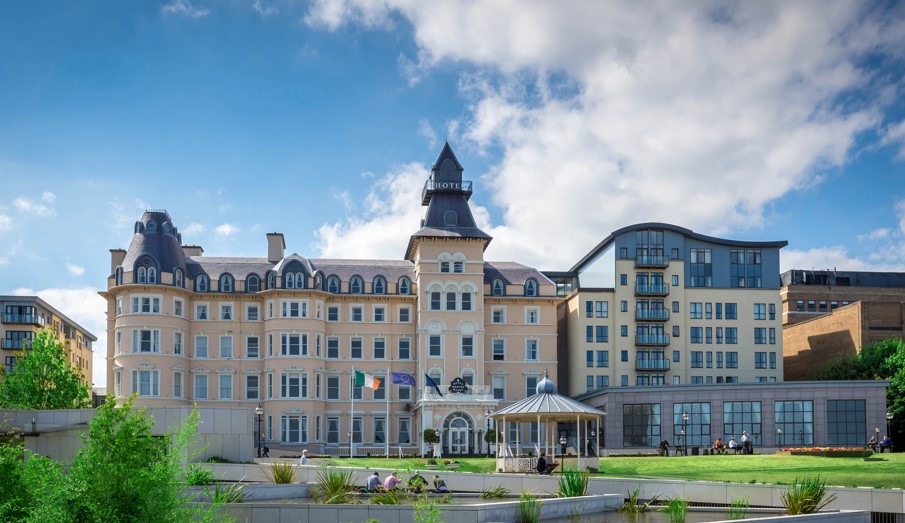 As a welcome, we arrived in our room to a tray of fruit and sweet treats which was a lovely touch while our lovely bedroom boosted stunning views of the seaside and the marina.
After a good night's sleep, our alarms went early on Friday morning as we swiftly (and sadly) departed the hotel and made our way on the DART back into the city centre – or so we thought!
With sleepyheads and engrossed in our phones, it took us a while to realise we were going the wrong direction.. but we jumped off one train, got one another and were quickly back on schedule – thank God Gary insisted on leaving us extra time for mishaps.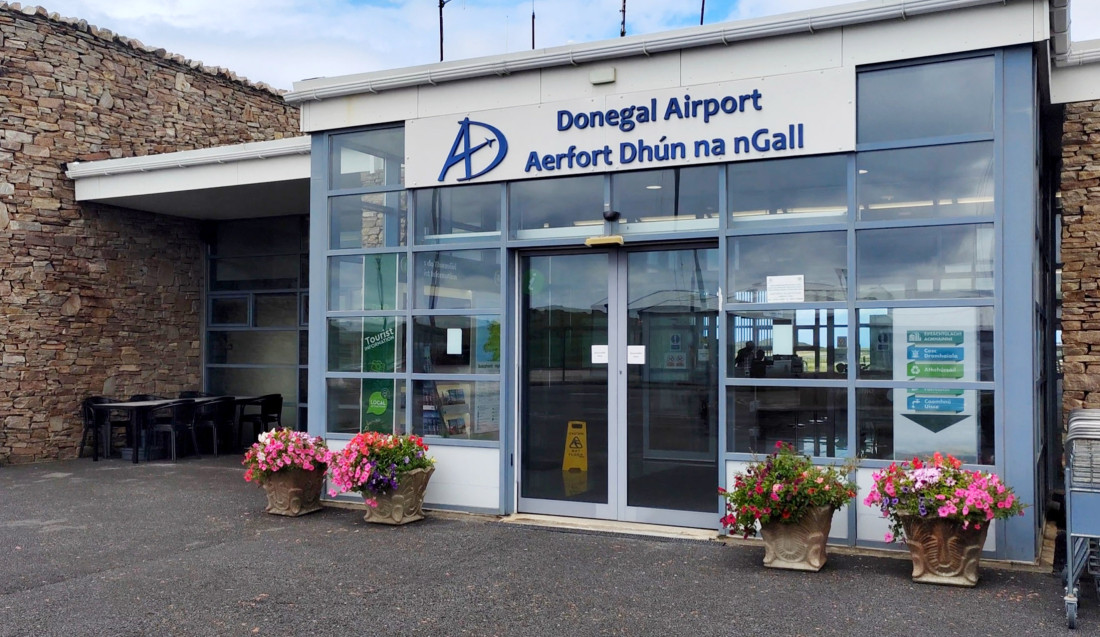 We arrived in Tara Street and once again hopped on a Dublin Express bus, making it to the airport with lots of time to spare. After a sausage and bacon sandwich, it was back on the plane and ready for home.
The plane was very busy as an influx of people were coming to Donegal for the Sult Festival, including performer DJ Jenny Greene.
Once in the air, we were very excited to see the views of the 'most scenic runway in the world' and it did not disappoint.
Donegal's coastline, golden beaches and green hills could be seen for miles. It is truly worth flying into Donegal Airport for the views alone – the excellent and convenient service are just a bonus.
As we landed in Donegal, we were once again greeted by friendly staff as we made our way back to the car park after a fun 24 hours in Dublin from Donegal Airport.
Receive quality journalism wherever you are, on any device. Keep up to date from the comfort of your own home with a digital subscription.
Any time | Any place | Anywhere
Posted: 1:41 pm July 14, 2023