Kildrum Tigers manager Shane McGinty thinks that players might appreciate football and the Donegal League more as his team gears up for their first match in over four months this Sunday.
While some clubs are coming back to only two or three matches, it's a very different story for Kildrum.
The St Johnston club impressed in the FAI Junior and Ulster Cup earlier in the season, and that meant they didn't play as many league games as their counterparts in the Premier Division.
They currently trail league leaders Kilmacrennan Celtic by ten points, but do have three games in hand.
As a result, Kildrum have a busy schedule and will play on seven consecutive Sundays as well as fielding in two midweek fixtures as they look to catch up.
Their first clash is an away game at Drumkeen United this Sunday, but as St Patrick's Park is having work done at the moment, that game will be played at Curragh Athletic's ground in Killygordon at 2pm.
"Yeah funny enough, we still have a lot of football to play," McGinty told the Donegal News this week.
"With the cup runs that we went on, we didn't play a lot of league games earlier in the season, and we were trying to catch up by playing Sunday – Wednesday before the lockdown came in.
"We were able to build up momentum so we will be hoping we can do that again.
"We're all looking forward to it. We still have half our league games to go and we have semi-finals in the Ulster Cup and the Brian McCormick Cup if they go ahead please God.
"It's maybe harder for teams that are coming back and have no chance of going up or down.
"But at the same time, I think a lot of teams will just be glad to get back out again.
"After the last few months, it might make people appreciate the Donegal League and their football more than they did before."
Kildrum won't have much of a break when this season ends before the next one begins, so they have looked at the last few weeks as their pre-season to keep themselves going until next May.
However, it hasn't been like a normal pre-season and they have had to be careful.
"We haven't done much to be honest.
"I'd imagine like a lot of other teams we were a bit iffy at the start about going back even when we had the green light to go back.
"Every person is different and you have to understand that not everybody would want to rush back.
"We didn't want to take any chances and we have been following all the protocols and guidelines around the training pitch very closely.
"We started off with a bit of training, and then an in-house game, and we're due to play Raphoe on Wednesday in a friendly. So we have gradually been building our way back up."
Only three points separate the top three teams in the league – Kilmacrennan, Cappry Rovers, and Castlefinn Celtic.
Kildrum could join them in the title race if they win their games in hand.
McGinty says it is too early for talk of that, but as they still have all three teams left to play, the Station Road club are going to have a big say on the destination of the league crown.
"It would be silly of us to be talking about being in contention to be honest.
"We have a lot of ground to make up, and when you have had such a long lay-off, you can't be sure about how we're going to come back.
"So it really is all about taking it one step at a time and just seeing if you can pick up a few wins and gather a bit of momentum.
"We will play three games in seven days and the picture might become a bit clearer after that.
"But all our focus at the minute is on Drumkeen. They are always a tough team to play against."
Drumkeen are not clear of relegation danger so they won't be lacking in motivation this week.
It will be a tough test for Kildrum, and they will have to move on quickly before hosting Castlefinn Celtic next Wednesday.
McGinty said: "It's a quick turnaround, and we'll have to try and get the bodies right.
"When you're welcoming the champions to your home ground, you have to be ready for it.
"I'm not sure how Castlefinn are fixed, and there's no real form to go off.
"But you can be rest assured that Castlefinn will always field a strong side and be hard to beat."
Kildrum are happy to report that everyone is back on board for the resumption, but McGinty says there would be no issue if a player was unsure about returning in the current climate.
"Yeah it looks like everybody is back.
"Like every other club, there's no problem if someone isn't sure about coming back or wants to take a short break.
"We do have a few lads that are working in the medical industry, and they are struggling to get time off with everything at the minute.
"That's understandable too, and if the last few months have taught us anything, it's that there are some things more important than football.
"But we still have all missed the games over the last while, and it will be good to get back out again."
Elsewhere this Sunday, Kilmacrennan Celtic travel to face Keadue Rovers, while Cappry entertain relegation-threatened Cranford at the earlier time of 12pm.
Milford United have not had a good season so far, and they have a relegation six-pointer against Donegal Town at Moyle View Park, and Bonagee host Castelfinn Celtic.
Receive quality journalism wherever you are, on any device. Keep up to date from the comfort of your own home with a digital subscription.
Any time | Any place | Anywhere
Posted: 11:24 am July 18, 2020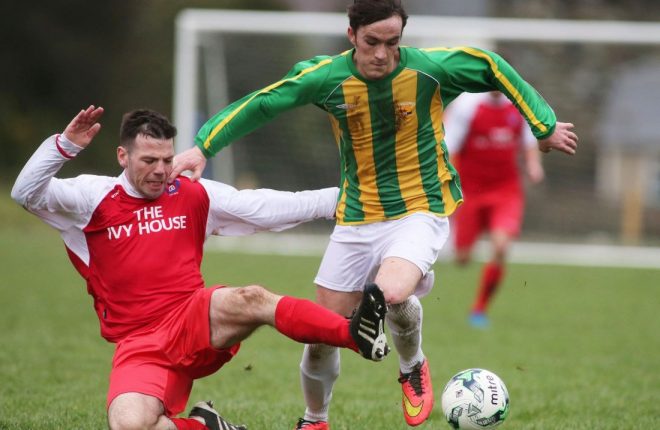 Kildrum Tigers looking to improve this year.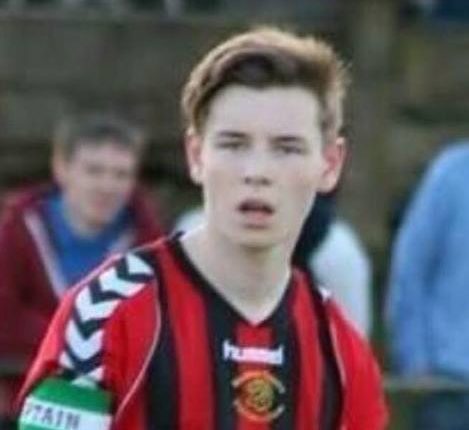 Oran Higgins gives us an insight into Kildrum Tigers dressing room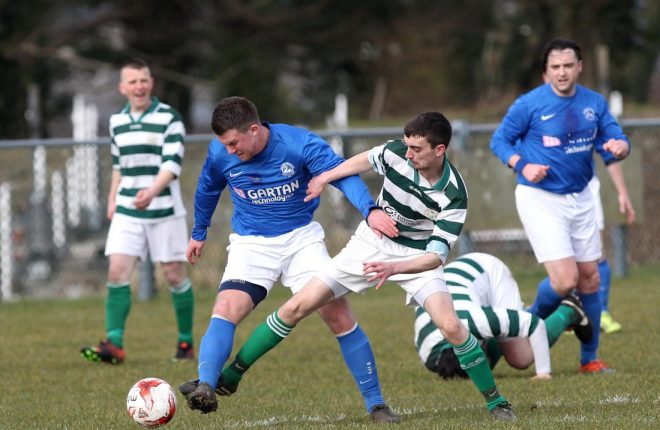 MILFORD United manager Michael Deeney acknowledges that his struggling team are entering a crucial stage in their season.