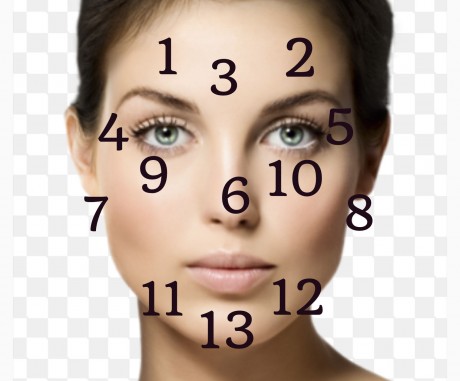 WE all get that dreaded luck when we do not need that spot and it appears anyway. It is right there on your face in the worst place ever and at the worst possible moment ever! Well is there ever a good time for a spot?
Upon some investigation I was introduced me to the amazing science of face mapping, which is pretty much the key to unlocking the mysteries behind problem skin.
Everyon knows that chin and mouth issues are hormone related but did you know that spots in different zones correspond to different problems.
So, with this face chart as your guide, you can address the underlying causes of blemishes and what is more important treat underlying health isses with some time and a few changes.
1 & 2: The Digestive System
Eat less processed or junk food, reduce the amount of fat in your diet, step up water intake also.
3: Liver
Cut out all alcohol, greasy food and dairy. This is the indicator where all food allergies also appear, so take a look at your ingredients.
4 & 5: Kidneys
Anything around the eyes, blemishes including dark circles point to dehydration. Get plenty of water for your clear out.
6: Heart
Check your blood pressure and Vitamin B. Also decrease your intake of spicy foods, cut down on meat and get outside more.
7 & 8: Kidneys
Water is key for this area, cut down on fizzy drinks, all caffeine especially coffee and defiantly avoid alcohol, as these will cause further dehydration.
9 & 10: Respiratory system
If you suffer from allergies then this is your problem area, don't let your body overheat, eat more cooling foods, cut down on sugar and get more fresh air. Also keep the body more alkaline by avoiding foods that make the body acidic (meat, dairy, alcohol, caffeine, sugar)
11 & 12: Hormones
This is the area for stress and your hormones. While both are sometimes unavoidable, you can decrease their effect by getting adequate sleep, drinking enough water, eating leafy veggies and keeping skin scrupulously clean.
13: Stomach
Increase your fibre intake and reduce your toxin intake by taking.
So the next time you notice some spots or dark under eye circles, look to your face; your skin is probably trying to tell you what to avoid.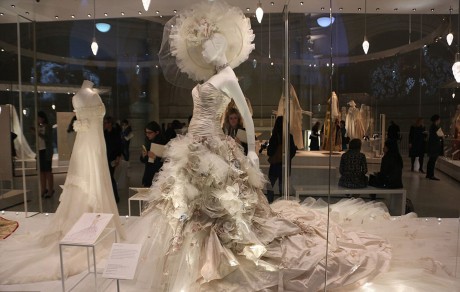 The wonder of wedding dresses through the ages
From birds of paradise themed deep purple taffeta gowns to dip dyed pink and cream dresses, the bridal gowns going on display at the Victoria and Albert (V & A) museum this weekend are a beautiful insight into the individualism of some ladies, the celebrity trends and history of bridal style through the ages up until today!
Celebrity highlights of show are Kate Moss' flowing, elegant and traditional with just a little a touch of boho dress worn when she married Jamie Hince, this was designed by her good friend John Galliano.
Although not strictly real life bridal but a quirky, short Lanvin dress Carrie Bradshaw aka Sarah Jessica Parker wore in an episode of Sex and the City also makes the exhibition.
Other showcases include the dip-dyed pink and ivory dress worn by Gwen Stefani to her 2004 wedding to Gavin Rossdale with was designed by the then in demand designer John Galliano who was chief designer for the house of Dior at the time.
One of the most memorable gowns is the unusual purple silk frock in which Dita von Teese married shock-rocker Marylin Manson, this taffeta, big and stunning gown certainly reminded us that Dita was not your average blushing bride in virginal white!
We can see that the coloured dresses are truly showstopping and stunning, but what really catches the eye is the remainder of the collection; reflecting, as they do, the social change, the difference in social status and the changing tastes that characterized the 20th century.
White gowns, while they are the norm today were a status symbol, in the past white garments were very difficult to keep clean and white was associated with the wealthier classes.
The exhibition is in London but it runs until 2015 so you have loads of time t visit. The gowns will join dresses dating from the 18th and 19th centuries for an exhibition entitled Wedding Dresses 1775 – 2014, which opens on the 3rd May and runs until 15th March next year.
Siobhan Boyle is the Director of Sculpt Studio A-1 Academy Court, Oliver Plunkett Road, Letterkenny. www.sculptcosmetics.com
Receive quality journalism wherever you are, on any device. Keep up to date from the comfort of your own home with a digital subscription.
Any time | Any place | Anywhere
Posted: 9:53 am May 7, 2014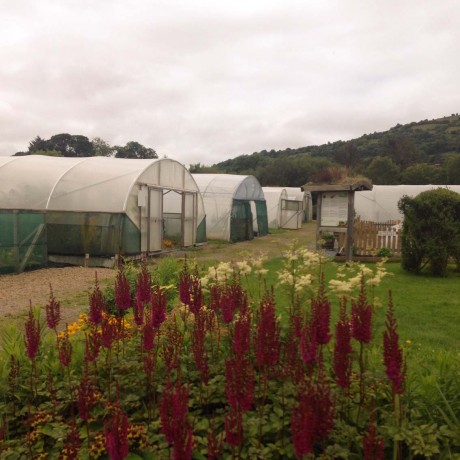 I ALWAYS had a real passion for making things from scratch, even as a kid I used to hoard...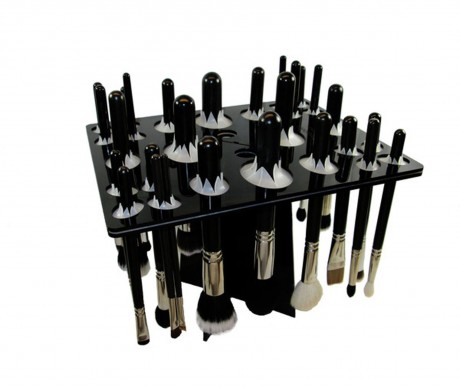 IF YOU love make up you will adore what I can only describe as these make up add ons;...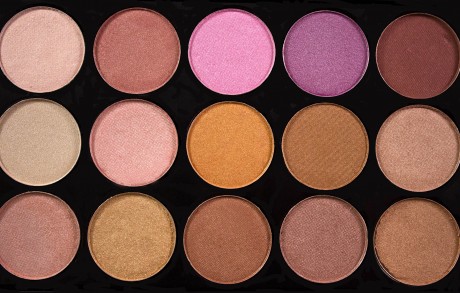 HIGHLIGHT is a step that most people leave out of your make up routine, as it seems like just...