LAST week I featured the amazing exhibition that is happening at the Victoria & Albert museum in London and it is all about bridal gowns throughout the years.
The response was amazing with load of you getting in touch to tell us what you thought were the ultimate dresses from the exhibition in London and some clients chatting about their favourite celebrity dresses, their friends dress and what they loved in a bridal gown. The one theme that won out each time was timeless elegance!
Fashion in bridal gowns come and go but style and elegance is forever, the opulence of lace has lingered for centuries and the allure of pearls has enticed brides for an age. With all of the designs out there it is easy to get overwhelmed just a little, so here are the gowns that epitomise the absolute ultimate in elegance when it comes to famous bridal gowns worn by some very fabulous ladies.
Grace Kelly or Princess Grace of Monaco When a movie start married a prince everyone knew that the dress was going to be something to see. This was dubbed the wedding of the century and the dress was fit for the occasion. The dress was designed by movie house MGM costume designer and had a modest high neckline that elegantly illustrated the beautiful lace. The waist was nipped in to enhance her beautiful figure and the sleeves like Kate Middleton were long but graceful to abide by royal dress protocol.
Jacqueline Kennedy Having married into the superstar political family Jacqueline did not disappoint with her gorgeous style of bridal gown, all eyes were going to be on her after all. She donned fifty yards of silk taffeta and wore her grandmothers stunning veil to keep the dress traditional.
Kate Middleton really brought back lace when she wed William in 2011, the demure but elegant lace dress rocketed Alexander Mc Queen designer, Sarah Burton to instant designer stardom. With its sleeves being necessary for a royal dress code it made brides everywhere feel okay not to go strapless and made sleeves fashionable again. The dress even had a replica dress put together in about 24 hours!
Elizabeth Taylor Since Miss Taylor had so many weddings (eight) she had a lot of dresses too! I chose the first dress to actor Richard Burton (there were two weddings to Mr Burton), this yellow chiffon dress with long flowing sleeves stunned alongside her matching flowered headpiece and bouquet.
Topshop at the Met Gala in NYC
Yes you did read that right; the high street chain Topshop rocked the red carpet at the Met Gala in New York just last week. The event which was hosted by Vogue queen Anna Wintour and co hosted by Sarah Jessica Parker is known for the biggest celebration of style, glamour and the worlds stars enjoys the adornment of luxury clothing brands like Oscar de la Renta, Cavalli, Versace, Givenchy Couture and Stella Mc Cartney.
Topshop was flanked by the stunning Kendall Jenner, younger sister to Kim Kardashian and a now top model. Top model Jourdan Dunn and Toni Garrn also joined Kendall in custom made Topshop dresses. Whether you love the Kardashian family or not, Kendall Jenner was a vision in the off white corseted gown with a fishtail bottom, she even gave us a sneak peak of her gorgeous gown in the back of her car en route to the event! Jourdan Dunn revealed her full length stunning gown in an Instagram snap, showcasing the plunging neckline of the show stopping yellow gown, while her good friend Toni Garrn went for a pale blue, strapless number, again with a kick out fishtail at the bottom.
Last year Topshop dressed stars like Nicole Richie for the Met Gala and sold their creations in store, but if Kendalls tiny waisted gown will be up for grabs remains to be seen. They do have a current range in store that hopefully they will add to! Topshops limited edition range is available from www.topshop.co.uk and while you cannot get these exact gowns, there are some amazing pieces in it.
Siobhan Boyle is the Director of Sculpt Studio A-1 Academy Court, Oliver Plunkett Road, Letterkenny www.sculptcosmetics.com
Receive quality journalism wherever you are, on any device. Keep up to date from the comfort of your own home with a digital subscription.
Any time | Any place | Anywhere
Posted: 3:20 pm May 19, 2014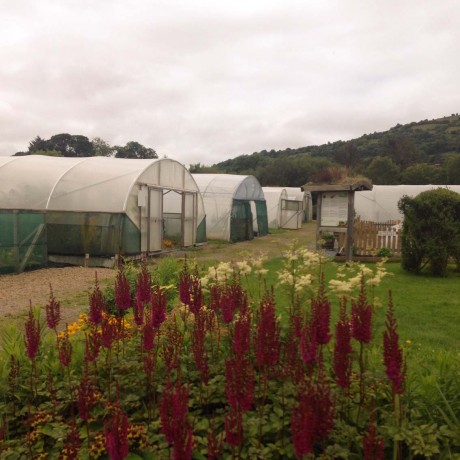 I ALWAYS had a real passion for making things from scratch, even as a kid I used to hoard...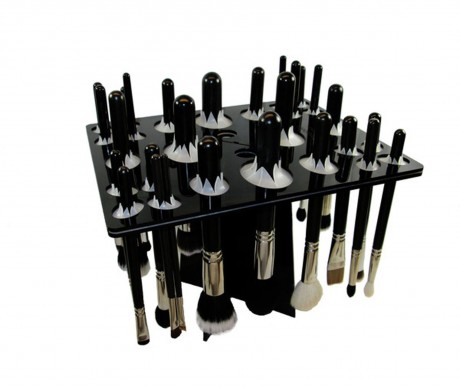 IF YOU love make up you will adore what I can only describe as these make up add ons;...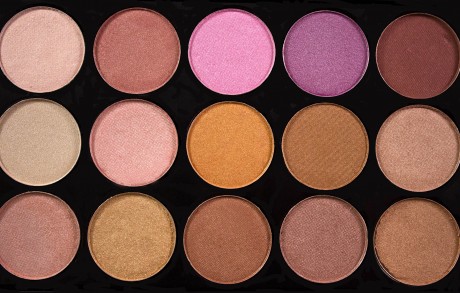 HIGHLIGHT is a step that most people leave out of your make up routine, as it seems like just...