MY 4am alarm on Tuesday morning rang annoyingly in my ear but I got up feeling a little excited for the day ahead. I was travelling to Birmingham to meet with a new oncology surgeon who had expressed an interest in taking over my case.
A couple of months ago I asked my original consultant for a second opinion as I was unhappy with my treatment or lack of treatment since 2013. Dr. Jeys (Birmingham) has more experience dealing with complex cases and he was interested in learning more about mine. I got there about nineteen hours early for my appointment and settled in for a long wait.
The staff in the Royal Orthopaedic Hospital were sympathetic to the fact I had come from Ireland and so push me up the list.
The first thing I had done was an xray which is fairly standard. I sat in Dr. Jeys office afterwards and looked at my xray feeling shocked for the first time in a long time.
My hip joint has moved upwards significantly since my last xray in 2013 and although I knew my leg length discrepancy was getting worse I had no idea which direction the prosthesis was going. According to the xray, the top of the prosthesis is currently pushing in to my spine.
The rate at which it is moving is quite alarming but unfortunately due to the diabolical state of my hip bone there are only a couple of options open to me, all of them risky.
I still see this as good news though. The fact that Jeys is willing to do anything with my hip is a positive in my opinion. One of the options we discussed has a 50/50 success rate and involves increasing the surface area of my pelvis. If you imagine sticking your finger in to a plank of dead wood (random analogy but bare with me!) you could easily do it as the inside is soft and,well.. dead. However, if you were to stand on the plank it would most likely hold your weight due to a larger surface area being covered. My hip is that plank of wood.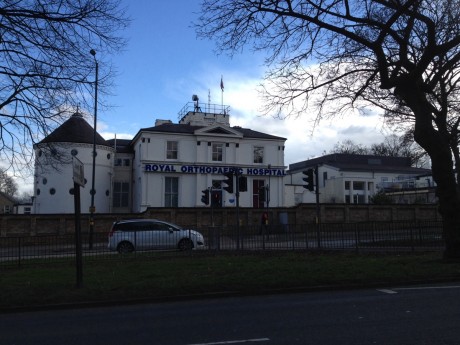 A normal prosthesis placed vertically in to the hip socket won't work for me any more as there is nothing solid to anchor it in place. A horizontal prosthesis would be more effective as it has to get through more 'dead wood' before it becomes problematic. Do you follow?
Well, it makes sense to me! I was warned to remember that regardless of surface area, I am still dealing with dead bone and therefore this solution should be viewed as a temporary measure. Something that will allow me a few more years usage of my right leg.
The end result will not change though. I will reach a point where the plank of wood, when stood on, will snap. I won't think about that for now though. So, what happens next?
I will have further xrays in Dublin and then it is a matter of waiting until the doctors in Birmingham formulate a plan. Jeys will approach two separate engineers and the hope is they both come back with their own specially designed prosthesis. This will give me more options.
That will take time though so things for me will just go back to normal for the next few months. I am not going to dwell on anything or over think the situation as it is counter productive. I will of course keep you all posted as and when I receive news of developments.
 
I want to talk about my trip to and from the airport in both Ireland and Birmingham as the treatment I received with my crutches was excellent. I was standing in the queue waiting to board and within minutes I was approached by staff who fast tracked me to the top of the line. This happened at each gate and at security.
It made a huge difference to my trip and shaved off about an hour each way. When I travel through airports the process can be a bit annoying usually. I always set off the scanner and have to be taken to the side and searched. It's annoying to say the least.
My hands suffer too while travelling due to all the walking with my crutches. I am writing this the day after I came back from Birmingham and I am sporting nice big red patches on my hands where blisters will eventually appear.
These things combined can make travelling a bit of a daunting experience so to have airport staff treat me so well makes a huge difference. I have a lot of thinking to do in the coming months, and difficult decisions will have to be made but for now I am grateful to have a new consultant on my case with a fresh set of ideas to bring to the table.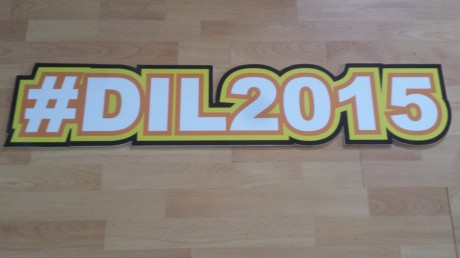 AND FINALLY
On a different note entirely I would like to invite and encourage you all to attend the launch of Darkness Into Light Donegal which takes place tonight in The Abbey Hotel, Donegal town at 8pm. Darkness into Light will take place in three separate towns this year.
Letterkenny, Donegal Town and Maghery so choose a location near you and sign up today! Pre registration for DIL Letterkenny will take place on April 19 outside Greene's Shoes on the Market Square, Main Street, also. See you tonight at the launch! 
Receive quality journalism wherever you are, on any device. Keep up to date from the comfort of your own home with a digital subscription.
Any time | Any place | Anywhere
Posted: 11:27 am April 2, 2015