Oakfield Park is excited to announce the return of the popular Teddy Bears' Picnic, the first one since 2019!
This Thursday 7th July, attend anytime between 12-5pm. Bring your teddy &  meet the Oakfield bears, Peppa Pig, Winnie the Pooh, Tigger, and friends.
There will be outdoor games, crafts, gummy bear hunts, nature walks, and train rides all day long.
You can bring your own picnic, eat in Buffers indoors and outdoors, enjoy treats from the Ice Cream Van or purchase one of our pre-made picnic packs for €8 on the day.
The Teddy Bear Hospital is back again, where you can put your teddy through all our tests including the amazing TED-X scanner and receive a health certificate for your teddy!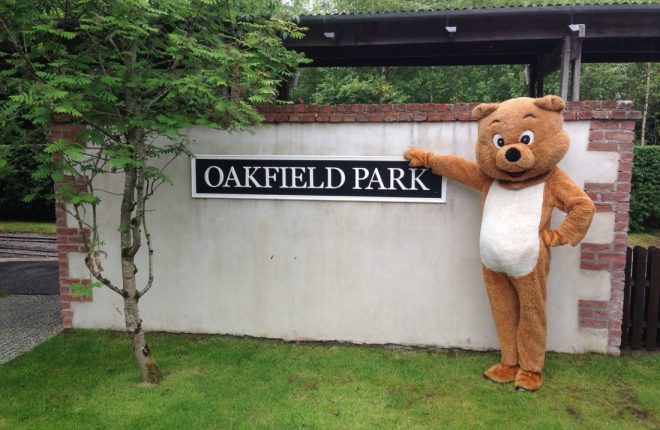 No booking fee is required, no pre-booking is necessary & normal gate fees apply.
Discover Donegal & Oakfield Park, this Summer. Oakfield Park is now open 7 days per week with fun for all the family. It truly is a wonderful place to escape, it is best known as the Secret Jewel of the county. Located in Raphoe, Oakfield Park is one of Donegal's best-loved outdoor attractions and has everything you need to plan the perfect outdoor adventure. Enjoy the surroundings everyday throughout July & August from 11am – 6pm and throughout September the opening hours are Wednesday – Sunday 12-6pm.
The grounds at Oakfield Park include a host of sites to explore, including walled gardens, ponds, lakes, an outdoor playground, a hedge maze, heritage trees and sculptures. Children can make a wish at Oakfield Park's Faerie tree, while navigating their way through extensive walks and trails.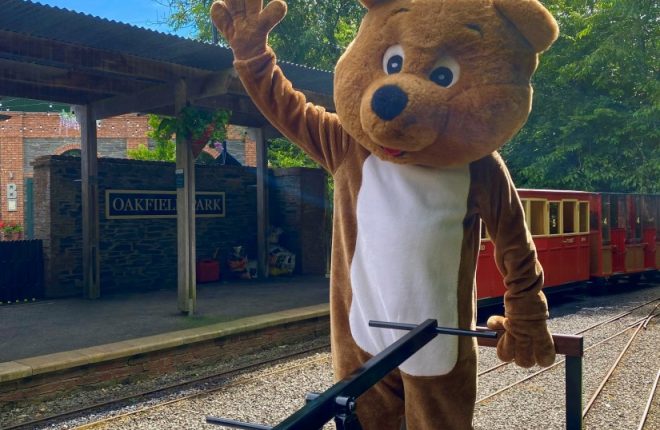 Weave your way through the park's gardens along 4.5km of narrow-gauge track on Oakfield Park's diesel and steam trains, the 'Duchess of Difflin' and 'The Earl of Oakfield.' The trains operate passenger trips around the grounds, which is a magical way to explore the park's gardens as the train passes through flower meadows, beautiful woodlands, willow tunnels, oak circles, boardwalks, heritage trees, a wooden causeway and sparkling streams and lakes.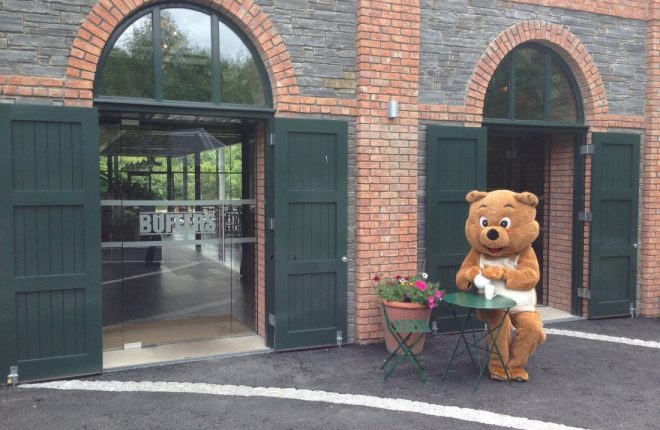 After a day exploring the parklands, visitors can refuel in Buffers Restaurant, which is open alongside park opening hours and is returning with a delicious new menu created with produce from the park's gardens.
Follow Oakfield Park's social channels to keep updated on upcoming events throughout the summer and make sure to add it to your list of must see's this year. Visit www.oakfieldpark.com or call +353 (0) 74 91 73922.
Posted: 11:02 am July 7, 2022