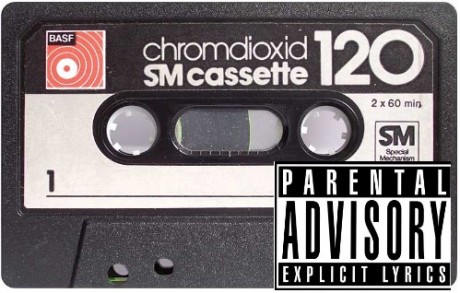 Ok, how are we going to tackle the amount of Social Media Apps children use out there at the moment? It is difficult for me to mention some in a summary, but for most parents, it may be hard to count more that 5 or 6 that are popular. Children's tastes change so quick that it means, by the time we hear of one App, the children say "Mom that is so yesterday's news!"
Social Media Networks are consumed more on mobile devices than computers
Being a parent in the 21st century is getting tougher as the time passes. What about the days of being able to limit the amount of TV, or the programs on TV and what music they may have listened to!! Remember the day, some cassettes came with an "18" warning on it, as some material was offensive? Or the day, where choosing a video was a matter of choice of looking at the age limits on it. That day is gone. Kiss goodbye to the simple days of looking at stickers. What we have now, is all limits are lifted and the World is the oyster for children because of mobile devices and the internet. They can roam the house freely, their friends' homes, outside, urban areas and so forth
Top 5 Mobile Social Media Apps children are using
This is list of the top 5 mobile social media apps that children are using on their mobile devices. This list will change, just as much as the frequency of new apps on the market appear.
Twitter
Twitter is a microblogging website and App, allowing users to tweet up to 140 characters of text, images, videos and pictures. Often people share interesting articles and websites on this channel. It's the new Facebook for children! Most children have public profiles on Twitter, with all information to be seen by anyone. Talk to the children about privacy settings.
WhatsApp
WhatsApp is much like Viber. You can send group messages and conversations with added luxury of attaching photos, video, audio, location and contacts. There are little limits to what content can be seen on this App.
Instagram
Instragram is a website/App that allows users to share photos across this site and share on other popular platforms. Children love to get as many "Likes" on their photos similar to Facebook, as a way of popularity. All profiles are public by default. Make sure the children understand what Private means
SnapChat
As Pictures are quick to understand and easy to share, it's no amazement that an App that shares pictures freely over phones with one slight difference. It "So call" self-destructs are 10 seconds. This can be worked around to keep these photos. Lots of Snapchat users send raunchy photos to others believing it could not be shared. So many fell to this fate. Now, Snapchat can hold short movies on it for up to a day. These movies are called Stories.
Viber
Lots of free Apps that allow people to communicate freely with the help of an internet connection, has helped destroy the world of SMS (Short Messaging Service). Its free, instant and lets the user know when the responder has read the message and if they are typing a reply. Viber allows group chats for up to 100 people at a time. This has often been a cause of cyber-bullying much like how BBM (BlackBerry Messaging) caused issues with children in the past. Parents should advise children how it can be used and what potential risks it may hold. Pictures are easily send over the Viber airwaves making it quick and again CHEAP, much to the appreciation of our 21st century children.
Summary of the Top 5 social media Apps children use
I could list more Apps the children use on their mobile devices to connect with others, but by the time this is read, there will be another new App out to replace it. Bottom line, to stay in the front line with the children's Apps, I recommend staying in the area of trust with the children and both of you can explore it together in a non-judgemental manner. Educating the parent and the child is the cornerstone to combat dangers online.
I deliver workshops to parents, children and teachers around Ireland and this is a topic in it that has most parents worried. To hear more and learn more, contact Niall Mulrine 086-2377033 to offer 1-2-1 consultations or class workshops.
"Niall spoke with my son Ryan when he was getting bullied on BBM and immediately it changed his negative thoughts. I cannot recommend Niall enough and his service." – Liz King, parent, photographer with King Klix Photography, Mayo.

Contact Niall Mulrine
If you would like a workshop for a parents association, workplace conference, sports centre talk and many other venues, please contact me on 086-2377033 .For more information & tips on Cyber Bullying & Internet Safety log on to www.CyberSafetyAdvice.com or contact Niall Mulrine 086-2377033 if you wish to hear how you can haven Internet Safety workshop in your area.
Receive quality journalism wherever you are, on any device. Keep up to date from the comfort of your own home with a digital subscription.
Any time | Any place | Anywhere
Posted: 3:19 pm July 2, 2015