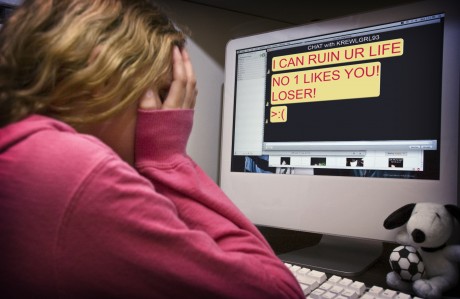 IN THE States, recently a Senator has called for a bill to be put through government that would lead to a child who is accused of any form of cyber-bullying towards employees of their school or their school colleagues will get a 3 month jail sentence or $500 fine.
Senator Arthur Orr broadly put the items to be included under cyber-bullying such as signing up fellow students to pornographic websites and posting online information that is deemed private, that may hurt a fellow student or school employee.
Orr is pushing this against a political wall, as the committee is not fully sure how successful the new law would become. "I'm trying to put this forward as a first step," Orr said.
"When you have middle-schoolers killing themselves … as a society we have problems." The committee do agree on one thing; that more punishment is needed for those that push people to suicide. Do we think this is too harsh or lenient?
Previous attempts of putting a cyber-bullying law in place
In 2013, Maryland USA, "Grace's Law," was a reform that was to put children under 18 in imprisonment for up to 1 year and a fine of $500 if connected to cyber-bullying. This came after a death of Grace McComas in 2012 who had been bullied online. Yes, this is a possible answer to curtail the children from thinking its ok to bully others online, but would it be better to fix the root cause and work upwards?
Education is paramount in morals
The prefrontal cortex of the brain which is the driver of how we react to situations is not fully developed until the age of 25. Maybe some of us could be longer!! Basically, what happens when we see, feel, hear something and how we react to it. What is our first instinct to come from our brain? For children that line is much shorter and the response time is rapid.
The part where we as adults apparently get better at is, thinking before we react. It is difficult and when emotions are high the reaction may go in wrong way. The hope that we interact rather than react comes from a place where discussions can begin to solve a problem before escalates out of control. By educating the children and adults on what is right morally or non-morally is the cornerstone how behaviours maybe changed for the better.
How to contact Niall Mulrine
If you would like a workshop for a parents association, workplace conference, sports centre talk and any other venues, please contact me on 086-2377033. For more information & tips on Cyber Bullying & Internet Safety log on to www.CyberSafetyAdvice.com
Receive quality journalism wherever you are, on any device. Keep up to date from the comfort of your own home with a digital subscription.
Any time | Any place | Anywhere
Posted: 12:14 pm April 2, 2015