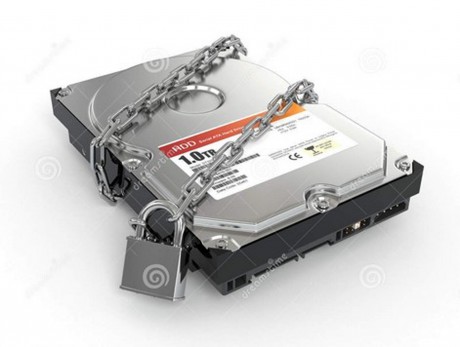 WHEN we talk about privacy of data, we automatically go into thoughts on online data privacy and social media.
We must not forget way before social media and cloud storage platforms were available we had to protect our local data; i.e. files on our computers, Tablets and phones. Recently listened to podcast about security on devices and the debate was on the simple steps that we avoid that could save us lots of hassle, time, money and downtime. All computer systems now have at least one level of security to prevent unauthorised access.
Basic password protection
Again and again, I see so many laptops and computers without the bare bones of a password to protect their important files on their systems. From the computer starts until the desktop appears many users have no passwords to protect access to their account. What does this mean?
Simply put, this leaves the system open to all prying eyes and potentially cause embarrassment, personally or financially. In terms of personal embarrassment we all have documents that are important and sensitive to us and we never ever think that anyone else will ever see them. Imagine someone that records their daily thoughts on a Word document. Would they like other people reading their personal emotions throughout their challenging lives? Or worse if an employee or an employer had all the personnel files that had all employees' details such as date of birth, PPS no, address and more. What people on the black market could do with this information in a matter of minutes could cause trouble of mistaken identity and maybe fraud. Recently a study was carried out by SplashData on the type of passwords people were using to block access to computer, personal emails and banking logins and found out that many used easy to crack passwords. Some of the passwords are as follows listed from most common first.
1. password
2. 123456
3. 12345678
4. qwerty
5. abc123
6. monkey
7. 1234567
8. letmein
9. trustno1
10. dragon
How to safely secure your website logins, access to online backup and important files?
1)At least have a password to block access to the computer. When the user logs in, they are faced with a Welcome screen asking for password. Always use a strong password that has at least one number and one special character such as "?"
2)Never use the same password for all email and website login details. E.g., your dog's name Bailey for all shopping online sites, email accounts, bank accounts and many more. If the hacker got access to one password, then to open all other accounts will be easier.
3)Encrypt important files with Encryption somewhere. There are vast amounts of software available online to carry this out and many of them are free. The most popular free tool to encrypt data is TrueCrypt.
4)Always use up-to-date Internet Security software to keep hackers out whilst connected to the internet. Some viruses can cause total deletion of all files on any system.
5)Backup data either back using an external hard drive or using an online backup service. But do not fall into the trap of "backing" up all files to an external hard drive and not having the original files. The idea begin "backing" up, is to have a backup of the original files, in case the originals get lost. I see people that store everything on external hard drives or USB pen drives and then lose their drives. This is not a backup system if the backup is not a copy of the original.
6)If carrying a laptop from place to place, remember to look after it and not to leave it behind. Students all know the dangers when they leave the computer room, forgetting the USB pen drive in a computer. All their assignments reside on the stick and now someone can copy the assignments and maybe format the pen to use for themselves.
This may all seem trivial to many people, but it's only when something goes wrong we wished we had of done something. Don't be caught out and ill prepared.
What to watch out for with Online Backups
There are so many vendors out there now selling online cloud storage for peanuts. There is an old saying and its true in the IT world also. "Pay peanuts expect monkeys". This is entirely true for choosing the correct online backup. What are the most important aspects of a good online backup platform:
1)Security: This is the no.1 concern on people's minds when choosing an authorised backup platform. Who will have access to my photos, files and financial documents. Do we think paying someone €50 a year to get 1TB Cloud storage from a vendor we never heard of sounds safe?
2)Reliability: What if my system dies? Am I confident the online cloud platform will have my data and have they supports in place for me to contact? Ok major alarms ring when a vendor only has an email as contact for support for Cloud backup. What happens if I need my data restore ASAP or need to make changes quickly? Shall I just wait for a day or 2 until someone emails me back? No, if I need my data restored, especially for business, it needs to be dealt with yesterday. So I want a vendor who has 24-7 telephone support.
3)Is the Cloud in my jurisdiction: If I have a business and I need to conform with data protection laws, do I need to know where the cloud is based? Yes 100% we need to know. Are we happy to be content with a webpage saying: We are based in your country? This is not true in many cases and indeed their cloud could be 1000's of miles away and if something goes wrong, guess who could end up in court? YOU!
4)Ease of Access: Does the software that comes with the cloud backup work well and for the needs of my business or collection of files? Can I revert back to backups if needed easy? Can I select what certain types of folder and files get backed up? Not all vendors have this.
How do I choose?
If you want to get on the cloud and have no head for heights, give me a call to further discuss your important needs in Cloud Backup
Contact Niall Mulrine
If you would like a workshop for a parents association, workplace conference, sports centre talk and many other venues, please contact me on 086-2377033
For more information & tips on Cyber Bullying & Internet Safety log on to www.CyberSafetyAdvice.com or contact Niall Mulrine 086-2377033 if you wish to hear how you can haven Internet Safety workshop in your area.
Receive quality journalism wherever you are, on any device. Keep up to date from the comfort of your own home with a digital subscription.
Any time | Any place | Anywhere
Posted: 3:22 pm May 8, 2015