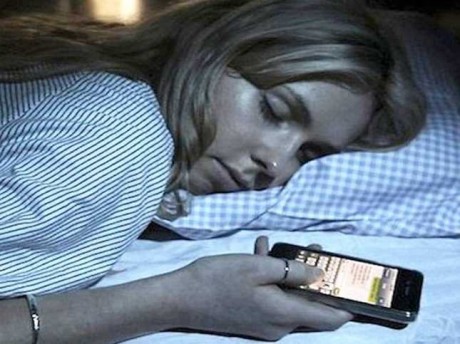 WE HAVE our mobile phones now in our possession most of the times, we often forget how much we rely on them until we don't have it! Some people actually panic that they are uncontactable and this phobia is called Nomophobia. This is the fear of being out of mobile phone contact for any given time. More so research found that this occurred more so with younger people but that is less important as the age bracket is widening.
Ref: aacc.net
63% of people upset if left phone behind them
In 2013, a survey conducted by Harris Interactive, it showed that 63% of people would actually panic if they discovered leaving home without their mobile phone. Even if the trip was only a local journey, they would still return home to grab phone. Another condition called cellphone vibration syndrome is where people thing that their phones are vibrating in their pockets with texts, phone calls or status updates. This leading them to take phone out of pocket to be disappointed they had no contact after all. People are so tuned into their devices that want communication coming into them all the time and of course others are saying that they would like to have their phones removed from them, but cant in case they are needed by work or family!

Did you get the call?
Yes, not only is there a term for the vibrations in your pocket, but also a condition referred to as Ringxiety. That name gives away what the condition is: when people think they hear ringtones or mobile sounds that are not actually there. In their head, people can hear a ringtone but in reality the phone is sitting quietly. The "beep" sound that is synonymous with mobile phones from the day of Nokia 6210 brick edition mobiles when a message comes to the phone can be faintly heard in someone's ears and yet no message has come through. Yes, you are probably thinking right now that there is a term for nearly any affliction. Well there isn't, its sure close!!
Have I got Nomophobia?
A study carried out by Nicola Luigi BragazzI and Giovanni Del Puente to prove that Nomophobia is becoming a mental disorder and should be added to the Diagnostic and Statistical Manual of Mental Disorders (DSM). This manual is the top resource on assessing psychiatric diseases.
From this research, some signs were shown early indication of addiction developing:
• "To use regularly a mobile phone and to spend considerable time on it, to have one or more devices, to always carry a charger with oneself;
• To feel anxious and nervous at the thought of losing one's own handset or when the mobile phone is not available nearby or is misplaced or cannot be used because of lack of network coverage, flattened battery, and/or lack of credit, and try to avoid as much as possible the places and the situations in which the use of the device is banned (such as public transit, restaurants, theaters, and airports);
• To look at the phone's screen to see whether messages or calls have been received (a habit referred to by David Laramie as "ringxiety" – a portmanteau for ringer and anxiety);
• To keep the mobile phone always switched on (24 hours a day), to sleep with the mobile device in bed;
• To have few social face-to-face interactions with humans which would lead to anxiety and stress; to prefer to communicate using the new technologies;
• To incur debts or great expense from using the mobile phone" – Quote from research
Are these signs familiar to you? Well don't fear, there are steps of recovery included in this article. Knowing there is an issue is admitting the problem which is stage 1 of any recovery. It's best to nip in early before getting out of control.
What can I do to reduce these addictions to my phone
Here are some steps below to try and curb the addiction:
• Do not take phone to the bathroom
• Do not text and drive
• Do not take out your phone in meetings
• Don't be texting whilst in company with friends.
• When on a date, don't sit looking at your phone when there is that silence between conversations.
• When you see something nice, experience it. No need to be rushing for the phone to capture the moment. Take a look at concert followers next time you are at a large gig.
• Monitor mobile usage with some apps such as Instant as shown below.
• When meeting friends for coffee, agree to put phone away unless urgent calls come in.
• Turn off social media notifications on the phone
• Put phone on airplane mode if required.

If you would like a workshop for a parents association, workplace conference, sports centre talk and many other venues, please contact me on 086-2377033. For more information & tips on Cyber Bullying & Internet Safety log on to www.CyberSafetyAdvice.com or contact Niall Mulrine 086-2377033 if you wish to hear how you can haven Internet Safety workshop in your area.
Receive quality journalism wherever you are, on any device. Keep up to date from the comfort of your own home with a digital subscription.
Any time | Any place | Anywhere
Posted: 3:51 pm June 5, 2015