ON SATURDAY night at the Donegal Rose Selection Tamara Payne was selected as the Donegal Rose. Tamara was sponsored by Naomi's Hair Salon Ardara.
Noel Cunningham interviewed each of the Roses on stage in the Radisson Blu Hotel Letterkenny before judges took a recess to decide who would be going forward to represent Donegal in the Rose of Tralee.
All of the Roses were fantastic and the Rose of Tralee Committee would like to say special thanks to each of the sponsors. Rachael Brolly Sponsored by McCullagh Jewellers, Ailbhe Canney Sponsored by Brittons Pharmacy, Lynne ODoherty Sponsored by McFaddens Pharmacy, Emma Boylan Sponsored by Glow N Go, Tamara Payne Sponsored by Naomi's Hair salon, Niamh Drummond Sponsored by Creevy Pier Hotel, Sarah Donovan Sponsored by Rossan Knitwear and Emma McCartney Sponsored by Edel MacBride.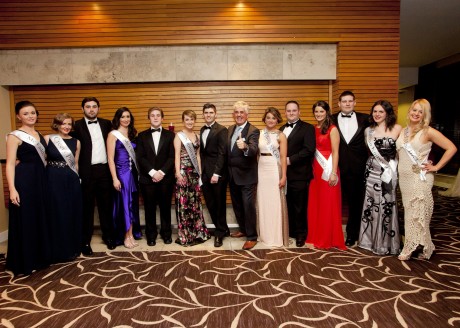 The organisers would also like to thank Evolve Menswear for helping the escorts look so well. Thanks to Edge Hairdressers, Greenes Shoes, Buds and Blossoms, Boots Chemist, Menarys, Funky Flowers, Shop LK, New Look and the Radisson Blu Hotel Letterkenny for sponsoring prizes for the raffle in aid of Melon Mission.
The committee wishes to say special thanks to 2013 Donegal Rose Catherine McCarron who did County Donegal proud over the year as she represented Donegal in Tralee and at numerous events. Catherine sang Destination Donegal before handing over to Tamara Payne. Wishing Donegal Rose Tamara Payne all the very best as she goes forward to the Regional Finals in Portlaoise.
Posted: 9:48 am March 31, 2014