THERE aren't too many 31-year-olds who can boast of a 19-season career, but it's a unique statistic on Kevin Campbell's hurling CV.
Kevin's father Eamon hails from Loughgiel in Antrim, and the entire family are now embroiled in the Setanta hurling club.
Nowadays you have to be 18 on the year of your debut, but Kevin first togged out for Setanta when he was only 13, just a couple of days before he headed off to the Feile with the club's Under 14 team.
He has been one of the club's star men since, and back in November, he was man-of-the-match as they finally got their hands on the Ulster Junior Hurling Championship title.
They had near-misses in 2007 and 2008, but there was to be no denying them when they faced Na Magha (Derry) in MacCumhaill Park this year.
"It was a great day for the club and everyone associated with it," said Campbell, who was this week selected as the Donegal News Sports Personality of the Month for November, in conjunction with Brian McCormick Sports & Leisure.
"We had come up short twice before. I'm a bit long in the tooth to be worrying about past defeats at this stage, but I suppose everyone was asking if we had missed the boat before the final.
"I put my hands up, the first final defeat against Armoy was my fault, because the management wanted to take me off the frees and I wouldn't listen to them, and there were some handy ones missed. That was a big motivator for me.
"I don't think there was any way we were going to be beat this year. They could have put out the Irish Army and they wouldn't have stopped us. By hook or by crook, we were winning.
"It was great when the final whistle blew, and you met up with friends and family.
"You had young boys of 10 and 11 coming up to you, and older men looking to shake your hand.
"Danny Cullen Senior has passed away since, but he was a huge part of our club, and it was great that he knew we were Ulster champions."
Campbell showed excellent leadership on the day as team captain and he also nailed his frees. However, he says it didn't matter how he played as long as they brought the silverware back to the Cross.
"I was happy with some parts of my performance, and not so happy with others. I didn't do that much from play.
"I suppose I was on the frees, and that was my main role for the day. It was my job to score them.
"It didn't matter if it was Declan (Coulter) on them, or Danny (Cullen), or myself, they just had to be scored, and I got 11 of them which was good enough going.
"But to be honest, when you get to big finals like that, it doesn't matter if you play poorly, or play great – as long as the team wins, that's all that matters."
It was a special triumph for the Setanta club who had waited nine long years to get their hands on the Donegal crown once again.
The majority of the players on the team weren't used to success, but Campbell told them to make the most of it.
"We celebrated for a few days, and that was important too because a lot of the lads hadn't won too much before.
"Myself and Danny and the boys that had won county titles before, just told the lads to enjoy it and make the most of it.
"I remember when I first won a county title, it took nearly two weeks for it to actually sink in that we had won.
"We wanted the boys to be proud of what they achieved, but at the same time, we told them not to make a splash of themselves, because you had a lot of people and well-wishers about.
"Those are the days that you really want to remember and enjoy, and they were great craic.
"You had people coming into you from all over, and there were boys from England ringing the pub just to have a chat with us about the match. It was a great few days for the whole community."
Setanta's triumph was masterminded by Paul Campbell, who is Kevin's older brother. His father and brother Mark are also heavily involved.
He says that he enjoys a good relationship with his bainisteoir, but joked that it's hard to escape hurling talk these days.
"It has its up and downs!
"I suppose it's the same as any manager really, as long as the respect goes both ways, there's no problems.
"If he tells me something, I just try to take it on board and process the information.
"There were times though in the lead up to the final when I just had to avoid the home house, because it's all hurling.
"You'd walk in and the chat would get up, who will we put on him, and how would he got on there.
"Even these days, there's no talk about Christmas at all. It's all about the semi-final and will these two Waterford boys get off their suspensions. There's times when I can't even answer the phone to them.
"But at the same time, it makes it extra special to have your two brothers and your father standing beside you on the pitch after big wins."
Campbell, who is a teacher in Scoil Muire, Buncrana, has committed to Donegal for another season, and the Setanta players have been training with Mickey McCann's panel over the past few weeks.
However, their primary focus is on their All-Ireland Junior semi-final against Ardmore (Waterford) which will take place in Navan on January 21.
It will be a quiet Christmas about the Cross, as Campbell says they are leaving no stone unturned in their bid to reach the decider.
"We took about a week and a half off training, but then we got stuck back into it.
"The way we are looking at it is that Ardmore played their Munster Final four weeks after us, and they probably took a two week break after that, and will lift it again after Christmas.
"We have been working hard in those two weeks and hopefully it will give us a bit of an advantage.
"Everyone has their shoulder to the wheel and they know it's a once and a lifetime opportunity.
"We were given our training schedule the other day right up to the All-Ireland Final because that's where we are planning to be.
"You know you'll still be buying Christmas presents next year, and you'll be drinking on Boxing Day and New Year's Eve for the next fifty years with God's blessing.
"But you're never going to get an opportunity to get to an All-Ireland Final with this team again, and we don't want to leave anything behind us."
Receive quality journalism wherever you are, on any device. Keep up to date from the comfort of your own home with a digital subscription.
Any time | Any place | Anywhere
Posted: 12:00 pm December 24, 2017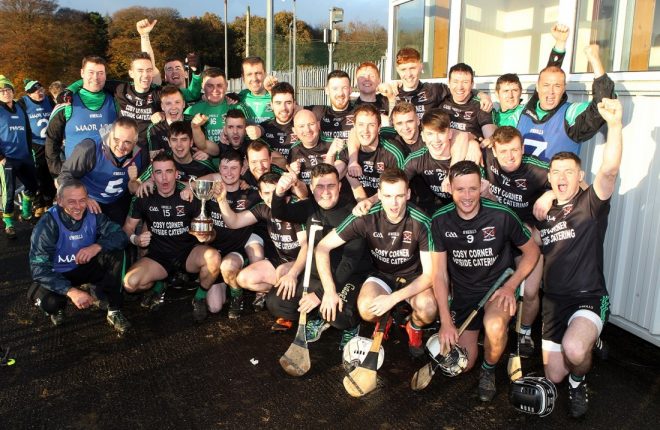 Paul Campbell hopes his team will make the most of their once-in-a-lifetime opportunity.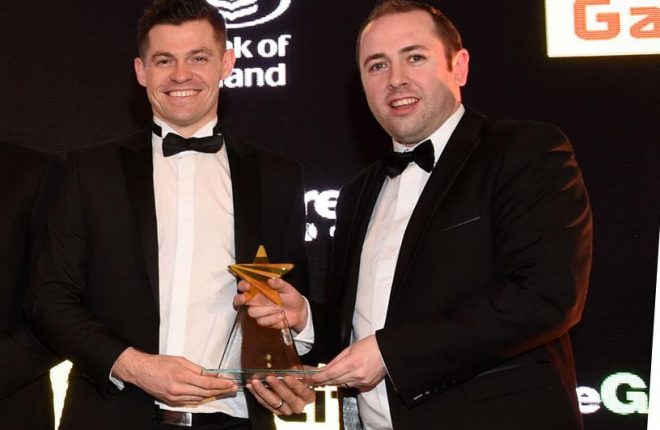 Setanta play Ardmore in Navan on Sunday.