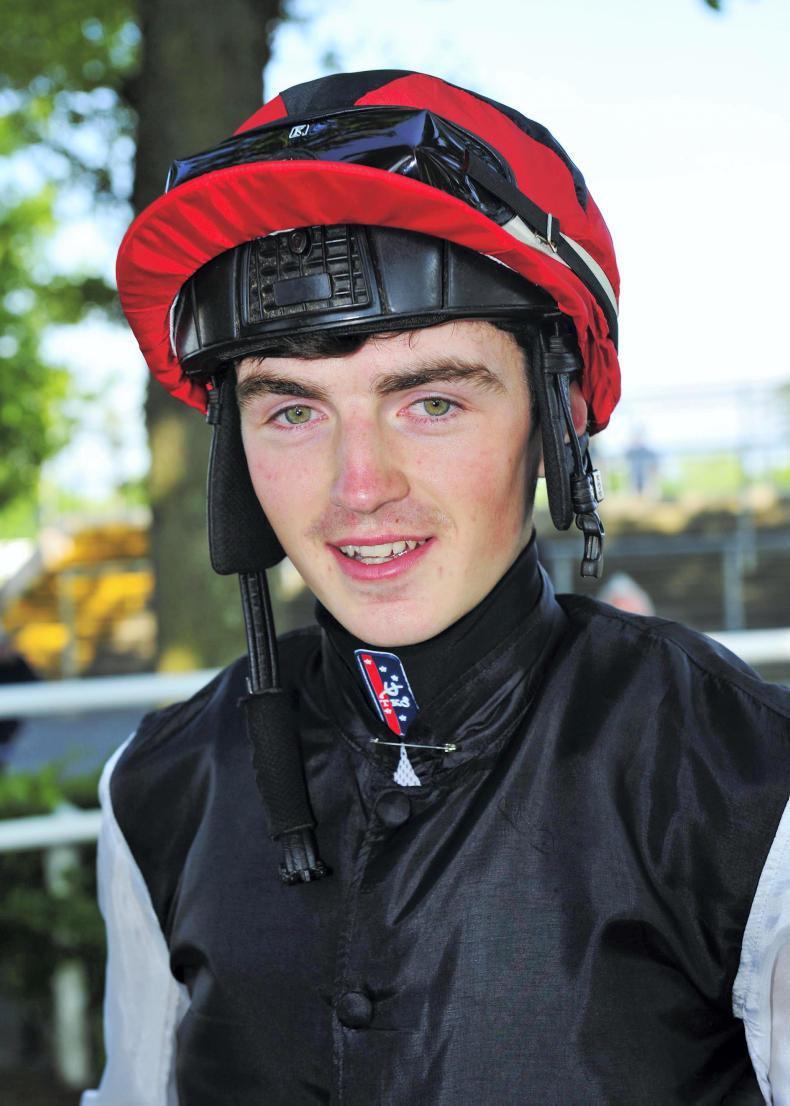 SEPTEMBER was a month to remember for talented young jockey Oisin Orr after he claimed the biggest win of his career to date in the Irish St Leger.
Orr has been making a name for himself on the racing circuit and was Champion Apprentice in 2017, and shared that accolade along with Andrew Slattery last year.
It hasn't been a simple year for horse-racing but Orr has been in super form for renowned trainer Dermot Weld.
Their biggest success came in September when Orr rode Weld's 7/1 shot Search for a Song to glory at the Comer Group International Irish St Leger at the Curragh.
It was a huge achievement to win such a prestigious race and continues the positive trajectory of his career.
"It was fantastic," said Orr as he collected the Donegal News Sports Personality of the Month award for September, in conjunction with Brian McCormick Sports & Leisure.
"To win a group one race was a dream come true. But all the credit has to go to Search for a Song. She is brilliant."
The year began far away from his Meath base and Ireland for Orr as he headed down under to build up some experience.
"I was over in Australia for three months. It was a great experience out there and I rode a few winners as well which was good.
"I was riding out seven or eight horses every morning and then going racing so it suited me quite well.
"I was working for Chris Waller, who would have 400 or 500 horses. He trained Winx, who would be a famous horse, but she was retired just before I went over.
"It was a good experience. It was quiet about home and there was plenty to do around Sydney.
"I felt I learned a bit that I could bring home."
Orr had high hopes for the season back in Ireland but it soon became apparent that 2020 was not going to follow the normal routine.
"I think we had the first day of the new season and then it was called off for about eight weeks.
"I was still working because we had to ride the horses out but there was no racing. I just did plenty of running to keep the weight down.
"When it came back it was all behind closed doors, and not even the trainer or owner could go to the races.
"It wasn't the same atmosphere with no crowd there. It was all fairly dead to be honest.
"It was a shorter season then and we were racing nearly every day. I think I had 36 winners which was a bit down on last year, but given the shorter season, I was happy enough."
Search for a Song won the St Leger in 2019 under Chris Hayes, however things didn't start off on the best footing this season.
However, Orr is excellent at relaxing horses and he felt they stood a good chance as they made their way to the Curragh on Sunday, September 13.
"I knew she was capable but she hadn't made a great start to the season.
"In her first race she was too keen and went out too strong and ended up stopping.
"Then she slipped up in Cork when she wouldn't go into the stalls.
"I rode her out most mornings, so I knew her well and she started to wear a hood this year which helped as well.
"She had a good run in the race before the St Leger when she finished behind Magical.
"So heading back to the Curragh, we were quietly confident she could do it."
In 2019, Search For A Song was in front a mile out in the St Leger but Orr decided to take a different approach.
He held his filly back until deep inside the final furlong before letting her go and her stamina came to the fore. The pair finished two lengths ahead of Fujaira Prince who was second.
"There was a bit of pacing in the race which was a help.
"I was able to take my time and get in behind, and she had nowhere to go really so that kind of settled things.
"I was lucky enough that the gaps appeared when they did and we just went for it.
"It all worked out to plan and she won quite well in the end which was great.
"I was delighted. It didn't matter that there was nobody there for that one, it was still great.
"Growing up I never thought that I would win a Group One so I was very lucky to get the chance.
"Mr Weld has been very good to me, and his owners have shown a lot of faith as well."
Orr backed that win up with a double at the Tipperary Races the following day, and he finished the season out strongly.
"I had a couple of group three winners. I won a few maidens as well so I was happy enough.
"There are plenty of good horses about and they will only get better going forward."
Orr led Dee Sprinter to an 18/1 success in the 5f handicap at Dundalk last week and he was hoping for more joy yesterday (Wednesday) when he attended the Louth venue.
He will get his racing buzz at Dundalk for the next month, and will then head overseas once again at the start of the new year.
"There's racing in Dundalk every Monday, Wednesday, and Friday and that should keep me going until Christmas anyway.
"I plan to go out to Dubai then for four or five weeks. I don't know what yard I'll be going to yet but I plan to ride out a few horses, and see if I can get some races.
"It will be good to get a bit of a break and try and pick up a few things as well.
"I haven't seen my family much this year as I haven't been able to get up, and they haven't been able to come down with the restrictions.
"But hopefully I will get back up at Christmas before I head away."
Receive quality journalism wherever you are, on any device. Keep up to date from the comfort of your own home with a digital subscription.
Any time | Any place | Anywhere
Posted: 3:31 pm November 29, 2020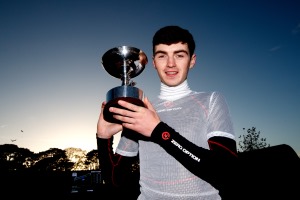 Having achieved a feat realised by few, Orr will now be looking to add a Galway winner to his...