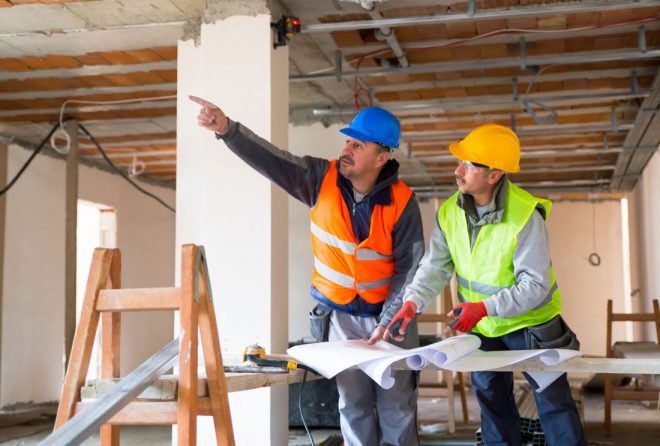 TRADESMEN across Donegal are working flat out to ensure that schools are ready for reopening next month.
On Monday, the government announced its roadmap to enable the safe return of schools and local primary and post-primary institutions are now doing their best to put relevant protocols in place before they welcome students back in a number of weeks.
Lockers have already been removed from the corridors in a number of schools over concerns it would be impossible to maintain physical distancing.
In others, school canteens, libraries, assembly halls and gyms will be turned into bespoke classrooms to accommodate students and work is under way to ensure the staffroom will adhere to the guidelines also.
In many cases school maintenance workers have taken on the responsibly for ensuring that the school facilities are fit for purpose and in working order.
However, in a number of smaller schools principals are spending more and more time on the telephone trying to gets tradesmen.
"They're are flat out and it's almost impossible to get in contact with them for essential work before we can re-open," one principal said.
Pearce McBride operates McBride Electrical out of Manorcunningham. He has taken on extra staff to help cope with the additional workload.
"We're very busy across the board at the minute. We've been working at schools in Drumoghill and around Kerrykeel installing water heaters and extra hand washing facilities these past few days.
"We were closed during the pandemic apart from the odd emergency call and everywhere is very busy right now. I've taken on an extra man to help out and it's not just the extra school work that's keeping me busy," Mr McBride said.
Letterkenny man Joe O'Donnell runs O'Donnell Kitchens. He was busy pricing a job at a local school when he spoke to the Donegal News yesterday.
"I'm in at the school looking at it here today. It's a kitchen. If successful, we would hope and expect to have the work finished before the start of the new school year," Mr O'Donnell.
"The same applies with any schools job that we may get over the coming weeks," he added.
Similar responses were received from a number of other tradesmen contacted yesterday while, for others, messages remain unanswered on mobile telephones.
One tradesman, who asked not be to named, highlighted another issue – the black market – which many sole traders have been facing since Covid as they compete with others to get work.
"A lot of them (tradesmen) are getting the Covid payment and don't want to come back to work because they're getting enough and then they work away quietly on the side. That's causing a big problem and is a disadvantage to people like ourselves who worked through Covid. We never claimed anything," he said.
"I'm pricing jobs now against sole traders who are getting the Covid payment. It's creating a black market.
"Then if you look at a company that had four workers say. They're now getting eighty per cent of their wages paid from the Government so they're up money before they even price jobs.
"The boys who worked through it all and kept things going are now pricing jobs against the Government who is giving eighty per cent to the opposition who is pricing the same job," he added.
Receive quality journalism wherever you are, on any device. Keep up to date from the comfort of your own home with a digital subscription.
Any time | Any place | Anywhere
Posted: 9:00 am August 1, 2020