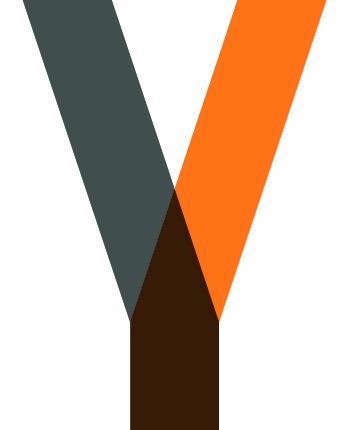 By Róise Collins
LAST WEEK the Donegal News spoke with Breac House, a hotel in Horn Head spearheading sustainable tourism, this week we travelled further north along the rugged Wild Atlantic Way to Fanad Lighthouse, which is perched on the edge of the world.
In 2016 under a new tourism initiative Fanad Lighthouse was opened up to the public for the first time offering tours of the iconic building and accommodation in the lighthouse keeper's cottages.
It is a not-for-profit social enterprise run by voluntary local committee Forbairt Fhánada Cuideachta. Rooted in the community, it is the flagship visitor attraction of the Fanad peninsula, an area of outstanding natural beauty.
Its renovation was one of five lighthouses across Ireland. It was made possible through funding from Interreg and EU Cohesion policy, which focused on bringing innovative and sustainable solutions to regional development challenges.
At Fanad Lighthouse sustainability underpins everything they do. Manager Eimear Ní Mhathúna said that the lighthouse's location is what dictates their sustainable focused ethos.
"We are in a very beautiful place, so it's hard not to be conscious of the fragility of our landscape. Our surroundings are what informed our thinking, we very much see ourselves as custodians of the lighthouse. A building like that is not going to be built again and we have to look after it.
"Equally with the landscape we would consider Fanad a very special area, which hasn't suffered from over commercialisation. It is really important that we want to keep the essence of what is special about it."
Eimear explained how they try and make every effort that they can to promote sustainability.
"It's unavoidable at this stage because climate change is happening and it is going to affect us all, so I think it is really important that we do what we can."
This includes being plastic free. They are also hoping to phase out compostable cups entirely by the end of the year.
In their gift shop they promote local artists and makers who use natural materials to create sustainable products and in the café they offer food sourced from local producers.
The traditional fires in the lighthouse keeper's cottages are fuelled on eco logs and even their firelighters are made from recycled church candle wax and saw dust.
At Fanad Lighthouse they are very aware of their carbon footprint adding how they are constantly taking steps to reduce their usage. Their next project is to install solar panels.
But that is not all that they have in the works, it was recently announced that Donegal County Council has given the green light for a new Visitor Centre at Fanad.
"What we needed was a functional building that was low impact, environmentally friendly and as passive as possible," Eimear added.
This is exactly what is in store for the visitor centre which on the outside will include a grass roof replacing the landscape that they are building on.
This means from the viewing point at the lighthouse the visitor centre will be almost completely invisible.
Údarás na Gaeltachta also welcomed this announcement.
"The decision to grant planning permission is an important step for this project and we are currently examining funding possibilities for the next phase. This is great news for the Donegal Gaeltacht and for Gaeltacht tourism," said Chief Executive of Údarás na Gaeltachta, Tomás Ó Síocháin.
Údarás added how it is also a wonderful example of social enterprise and Forbairt Fhánada the committee behind the lighthouse's redevelopment deserves particular recognition for the tremendous work they have invested in this project over the years.
"They have developed an excellent model for Gaeltacht tourism, which recognises the importance of the cultural and linguistic heritage of the Gaeltacht, along with the natural beauty of the area. A new facility would certainly give them fresh opportunities to build on the work already done," Tomás added.
This story is part of the YOUTHopia campaign, a journalistic project shedding new lights on the EU Cohesion Policy. YOUTHopia is funded by the European Commission.
Receive quality journalism wherever you are, on any device. Keep up to date from the comfort of your own home with a digital subscription.
Any time | Any place | Anywhere
Posted: 11:32 am October 26, 2023