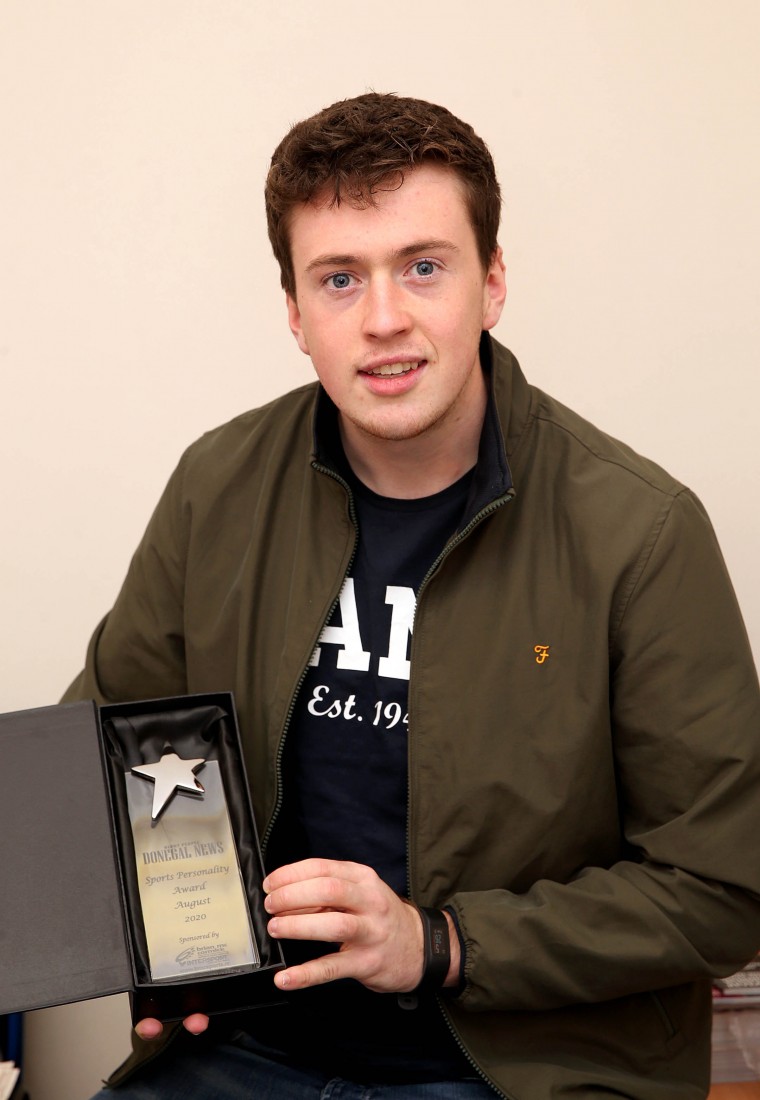 THERE have been many great sports stories this year, but few successes have been more poignant than Brendan O'Donnell's National title in August.
O'Donnell has come up the ranks as a highly-rated hammer thrower and he clinched the Irish Senior title at the National Championships at the Morton Stadium.
It was Lifford Strabane AC's first national senior title in thirty years, and a remarkable achievement.
However, that doesn't quite give the full picture, as this time last year O'Donnell wasn't even training as he took a break from the sport.
The tragic death of his brother Shane weighed heavily, and he decided he needed time away.
However, the DCU student came back strongly in 2020 and got himself into great physical condition, and that enabled him to land the top prize for a hammer thrower in this country.
Brendan's involvement in athletics with Lifford Strabane AC will not come as a surprise as his family are synonymous with the border club.
"My dad John was a high-jumper and he is now my coach," Brendan told the Donegal News this week, as he collected the Sports Personality of the Month award for August in conjunction with Brian McCormick Sports & Leisure.
"He coaches a very successful group with the club and we have a few national champions at different age groups which is great.
"My grandfather Ben was involved in founding the club and he was coaching up until just before I was born.
"From what I'm told he had a massive influence on a lot of athletes, and was very respected among the athletics community in Donegal.
"I'm competing now so it's nice that it has passed down through the generations."
O'Donnell was always likely to try his hand at athletics but he admits that he found it a challenge before finding his true calling.
"I would have first started when I was ten doing the high-jump and the cross-country.
"They had to drag me kicking and screaming to the cross-country. I hated it.
"It took me a while to find my niche but eventually I started the hammer when I was about 12.
"I won national titles the whole way up until Under 23 and senior.
"I won those this year so I have the clean sweep now."
O'Donnell's career was on an upward trajectory in his teenage years and he even had the honour of pulling on an Irish vest at a few international events.
However, there are ups and down with all sports, and the affable Letterkenny man soon found obstacles in his way.
"I just met a few setbacks and I was picking up injuries.
"I had got the qualifying standard for the European Junior Championships in 2018 but then I broke my arm and couldn't go.
"I also missed out on the World Junior Championships by a couple of centimetres. I had the Leaving Cert and a series of back injuries and I just wasn't at my best.
"And then last year my brother Shane died and that was difficult for everyone."
Shane was also a member of the Lifford Strabane club and was close to his older sibling.
However, Brendan's world was turned upside down when Shane was diagnosed with Lymphoma, and after battling the disease for a few months, he sadly passed away during the summer in 2019.
"We got word that Shane was diagnosed with cancer in March and he passed away at the end of July.
"Everything just changed in a couple of months. It puts everything into perspective really.
"He was only 17-years-old. It's just so tough."
Brendan opted to take a few months away from his sport after the death.
He had no set date of when he would return or if he would pick up the hammer again.
However, when Covid-19 hit and he found he had time on his hands again, he started training once more.
"I decided to get back at it during the Lockdown, and I wanted to give it a good go to see how I would get on.
"Now I was very lucky that we have a gym in the house and I was still able to train and improve.
"I know most people put on a few pounds during lockdown, but I put on a stone and a half. I'm hoping most of it was muscle anyway!
"I started working on my throws and tried to improve my technique so a lot of different aspects came together for me.
"When we were allowed to go back training with the club that helped me too.
"We have a really strong group with some great coaches.
"I would be older than everyone else, but they still help to drive me on. It won't be long before a few of them are beating me."
There was limited competition this year, and O'Donnell's first day out was in the Donegal Senior Championships.
He won the men's title, but was suffering with a hamstring complaint, and his throw was in the mid-forties.
He then threw 56 metres at a meet in Belfast, but knew improvement was needed if he was going to be in the reckoning at the National Championships.
"To be honest, I would have been chuffed just to get a medal.
"I probably surprised myself really. I went out and beat my personal best by four metres.
"It was a complete shock to win it. The whole thing was very nerve-racking because it was probably one of the best national finals in years.
"There were four of us who threw over 60 metres, which is unusual.
"Adam King, who came second, really put it up to me, and I was only a metre ahead of him, and another metre again ahead of third, so there was nothing between us really.
"I was interviewed by Athletics Ireland and RTE after, and you definitely wouldn't be able to detect any joy from my expression. I think I was still trying to make sense of the whole thing."
It was a big win for O'Donnell and he's hoping to build on the success now with the European Under 23 Championships in Bergen, Norway on the agenda for next year.
"My dad was there to see it. He took me up and down in the car. A bit of the hammer throw was actually outside the stadium so he was able to see it.
"We stopped for a bite of food in Carrickmacross on the way down and that was the height of the celebrations really.
"I probably would have liked to have marked it more but I couldn't with the Covid restrictions.
"It was really just a family affair and we were all a bit emotional after it to be honest.
"After everything that had happened, it just felt like a massive achievement to win it.
"I think Shane would have been proud. He definitely would have had something to say anyway!"
Receive quality journalism wherever you are, on any device. Keep up to date from the comfort of your own home with a digital subscription.
Any time | Any place | Anywhere
Posted: 11:41 am November 8, 2020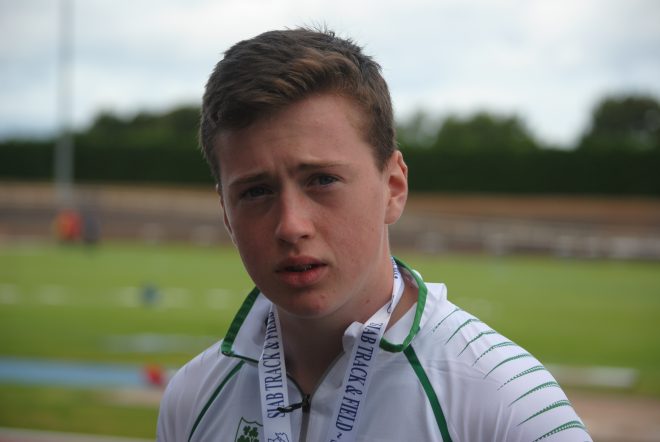 Brendan O'Donnell competes for Ireland in the Hammer Throw at the inaugural European Youth Athletics Championships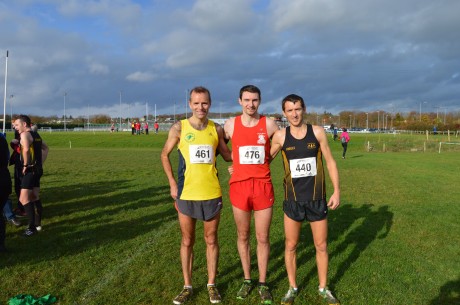 AN 'open and frank discussion' was held into the events surrounding the recent Donegal Senior Cross Country Championships at...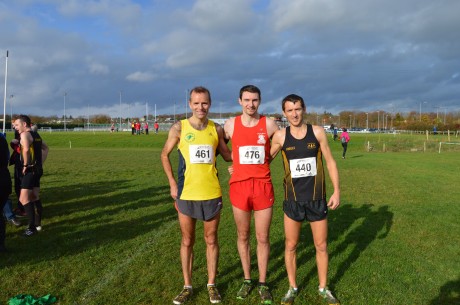 A number of 'unsavoury' incidents during the men's senior race at last weekend's Donegal Senior Cross Country Championships are...