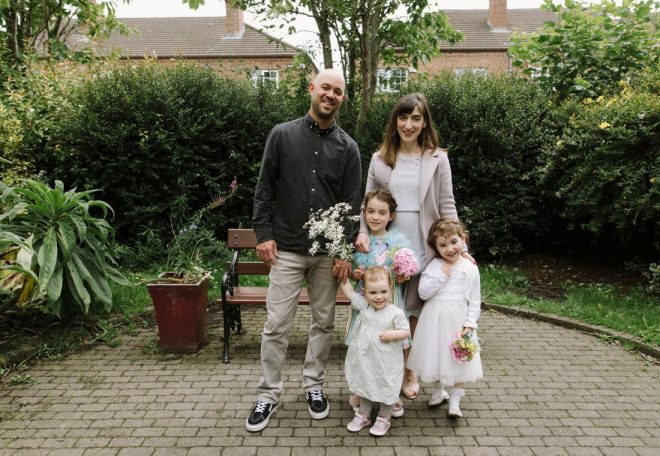 TWO years ago primary school teacher Fiona Ní Ghloinn, her husband Jesse and their three young children turned their backs on urban life and moved to the country.
The move from Dublin to Arranmore, the birthplace of Fiona's mother Grainne, was about a better lifestyle for their family and before too long the lure of the bright lights started to fade.
Fiona has since taken up employment as the island's Irish Language Office while Jesse runs his own graphic design company. Her parents Grainne 'Bernie Beag' Gallagher and Mike McGlynn have also relocated to Arranmore.
"Mum and dad have too much of a social life here to be baby-sitting the girls but, thankfully, it's much easier to go out here than it would have been in Dublin. It's funny how, in such a remote place, you have more access to facilities than we did when we lived in the city," she said.
Baby Fiadh celebrated her second birthday last week while Róise (7) and Síomha (5) are at school on the island.
"We were living in Dublin and had such busy lives. We had often thought about moving to the countryside and it was when I was pregnant with Fiadh that we decided to give it a try. We came up for six months initially but after a few months there was such a transformation with the girls that we decided that we couldn't leave just yet," she said.
Raised in Carlow, Fiona spent most of her holidays in Arranmore as a child growing up. She met her husband Jesse Smith, from Baltimore, in Dublin and the couple have three daughters.
"We were renting at the start but we've since bought a small cottage on the island which we're renovating. We're keeping its original shape and adding an extension on to the back," she said.
Building materials are brought to the island by ferry and skilled craftspeople living on Arranmore are carrying out the building work.
"They're brilliant. They've the local knowledge and know what materials are best suited to the weather conditions and it's so much cheaper too.
"I have friends getting extensions done in Dublin and, apart from the cost, they're finding it hard to get labour and the work done," she said.
Jesse is a talented fiddle player, and web developer. He is used to working remotely and he has the lifestyle he wants, "no red lights" and a community where everyone knows everyone else.
"There's a digital hub on the island which means that's there a really good connection here – better than Dublin – and that's credit to the work that the island's council have put in," Fiona said.
There's been an influx of new faces on Arranmore this year, people working from home, talented craftspeople with products and services to sell.
"Three weeks ago they started a ladies football GAA team and I was amazed at the amount of young woman who have come back to the island. Next year there's talk about having two teams," she said.
"With improved internet services and remote working it's now easier than ever to move to places like Arranmore. Hopefully it's the beginning of a trend in that direction," she added.
While Fiona and Jesse still miss their friends in Dublin they've no regrets about their decision to move to Donegal.
"We feel so lucky to be here – especially since Covid. There's so much space around us for the kids to play and move around in instead of the congested city environment.
"Like any move it takes a while to settle in and get used to your new surroundings but we've no regrets.
"There's no better place to bring up your children than Donegal. A number of friends have since followed our advice and moved to the west," she said.
Receive quality journalism wherever you are, on any device. Keep up to date from the comfort of your own home with a digital subscription.
Any time | Any place | Anywhere
Posted: 5:00 pm September 12, 2020