DONEGAL Music Education Partnership is delighted to present Donegal Chamber Orchestra performing music dedicated to the season of lent.
Featuring special guests, Tine Verbeke (soprano), Louise Crossan (mezzo soprano), and Mike Doherty (organist), the Orchestra is led by Hungarian violinist Orsolya Szabó-Yélamo (Violin resource tutor with Donegal Music Education Partnership).
The programme of music is centred on Pergolesi's Stabat Mater (In Sorrow Stood the Mother), the words of which are in two sections. 
The first part describes the anguish of Mary, standing at the foot of the cross on which her Son was dying, while the latter part is a prayer to the Virgin Mary.
This text will be sung by soloists Louise Crossan and Tine Verbeke. The programme will also include Remo Giazzotto's 'Albinoni Adagio' and Vivaldi's Sonata 'Al Santo Sepolcro' RV 130.
Louise Crossan from Buncrana has been involved in singing and music from an early age.  A popular voice and piano teacher, she has also worked with local musical productions such as Buncrana Pantomime Society and the Theatre group Greasepaint Productions.
Tine Verbeke, who lives in Gortahork, has been a vocal tutor of note to a diverse range of students, including some of the biggest contemporary rock artists in Ireland such as Bono, Glen Hansard, Mundy and Danny Donoghue from The Script. She is currently a voice coach at the Brighton Institute of Modern Music in Dublin.
Mike Doherty lives in Carndonagh and is well known throughout Inishowen and Donegal as a piano and organ teacher, a sought-after accompanist and a music examiner for the Royal Irish Academy.
The first performance will take place in St Mary's Oratory Buncrana on Saturday, March 21, at 7pm, immediately following the 6pm evening mass.
Admission is free but voluntary contributions are welcome.
A second performance will take place the following day, Sunday, March 22, at 3pm in Conwal Parish Church, Letterkenny. Admission €10/ 5, tickets will be available at the door.
Posted: 8:56 am March 20, 2015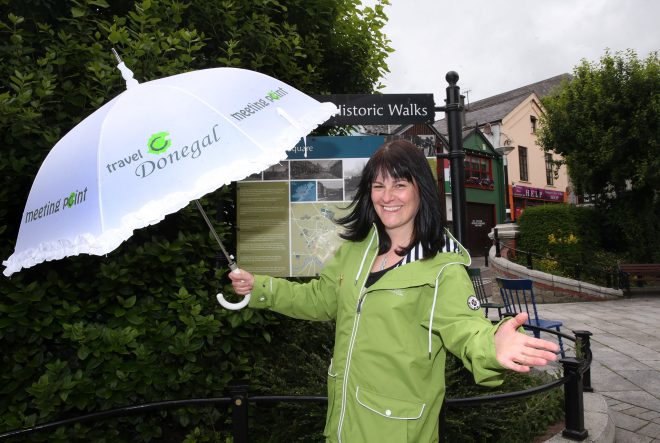 THE Cathedral Quarter Walking Tour opened for business this week.