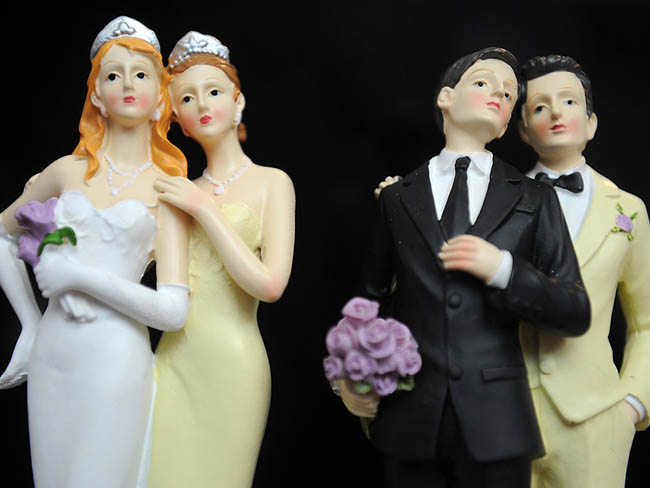 LOOKING back over the historic Marriage Equality Referendum of 2015, the mother of a young, gay Donegal man shares what the result meant to her and her family. Here is her account given to the Donegal News.
"I remember driving to Dublin one day. Someone, I am pretty sure it was Ray D'Arcy, was conducting an engaging and honest interview with Rory O'Neill, also known as 'Panti Bliss'.
Of course I turned the radio up just a bit. They spoke about his plans for the future, the ongoing business development of 'Panti Bar', some talks he was giving at various American Universities and of course that speech at the Abbey Theatre where the day to day discrimination suffered by Ireland's gay community was so nobly put.
They also spoke about the now famous 'marriage referendum'. The general consensus was that it would be defeated first time round and it's first time going before the people would serve to start a discussion on the subject.
My son, who has been gay since birth to our knowledge and to his own knowledge since aged 11, was of the same negative view. He didn't see 'gay marriage', in his lifetime.
I sighed. I pulled in at Aughnacloy for a coffee. This parenting is tough bloody going.
Then of course May 22nd, 2015 happened. Him coming home to vote was a no-brainer. In our household, voting is a civil obligation which can only be weaselled out of on the sure and certain knowledge that never again will mama's cooking be coming your way. In other words we all vote, every time. Suitably registered, our 18-year-old also started looking forward to equality.
Let's not pretend that the discrimination, of which Panti spoke, is secret, or ever was. Indeed, just this Christmas, I was telling our prodigal, home for the holidays, about a man who had died.
He then took us on a tale of how this man's wife had saved him. He had been waiting for a bus in Castlefin and the lady heard the abuse being hurled at him. She came over, put him into her car and delivered him home. I was gobsmacked. He had never told me. Why? Why indeed. That was my next question. Because every time this happened, it upset me.
People have no shame. Walking down the street in Stranorlar, a group of young fellas were sneering and throwing abuse openly. You imagine that they save that for when he is alone.
No they don't. I was with him. I pulled away to give them some of my mind but was pulled back. Tugging at my sleeve was my son.
"Ma, it'll be worse if ya say anything. Then I'll get it not just because I am gay, but because I have to get my mother to do my dirty work as well. I have to face this every day, if I can, you can for a few minutes," he said.
I can still taste how angry I was that day.
The extent of his abuse and discrimination was everyday. But also, the extent of those who stood up for him was and is heartrendingly reassuring that, as human beings, there is some hope.
The debates and counter arguments of the campaigns became real. As a family, and certainly as a husband and wife with four children, part of our focus had to be preparing for failure. We did all we could so that if the vote was a 'No', we would be able to keep going.
Marriage equality! What was it all for? Let's face it, marriage is not easy, and my husband and I have had more than our fair share of difficulties. I asked my son this one day "Jaysus, is this really what you want? This battling and enduring to keep a relationship that started nearly 30 years ago afloat? Without 'marriage', we'd be free to call it a day."
The craic does be good in our house and I expected a loud laugh in agreement. Instead I got "Mum…. That is EXACTLY what I want. I want a love so deep and so publicly proclaimed that when things get tough, we can fight and work and fight and work just like you and dad did to keep it going."
There isn't much you can say to that, so I shut up! Sometimes I might feel the fight and work is just too much, and that's OK too.
With the backdrop of both the abuse in adolescence, and the depriving our citizens of what we take for granted for ourselves, May 22nd was a nervous day. May 23rd I was up first. I wanted to see how things were going so that if it wasn't good, we could go into support mode.
The rest is history – made by us all.
All six of us sat and watched every single minute of coverage. It over-ran and a dinner engagement we had went out the window. I was finally able to look at my children without the pain of one of them being 'less' in our society. This is what 2015 meant to me.
That weekend, he went for drinks with a school friend. The weekend that was in it, they asked for details and prices of wedding packages. Reality hit home!"
"Jaysus Ma, this Marriage Equality is the worst thing EVER," he moaned.
Receive quality journalism wherever you are, on any device. Keep up to date from the comfort of your own home with a digital subscription.
Any time | Any place | Anywhere
Posted: 7:00 pm January 20, 2016