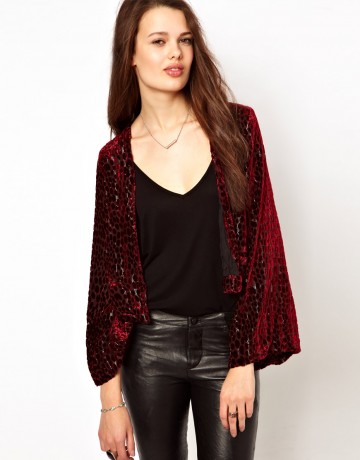 London fashion week has just drawn to a close last week, and while I was in lust with the clothes on the catwalk I was much more interested in what was happening behind the scenes to get the models looks as perfect as they do.
Statement lips that are easy peasy
If you have minimal make up time then a strong lip is the way to go. It takes seconds and give a full on dramatic effect.
The red colour is changing though to fruity tones!
If you are unsure of these tones, just think of the red – berries like raspberries and cherry tones, even throw in an orangey-red with a watermelon for the ultimate colour pop.
The natural false lashes effect is right now
The word in London is that ashes should be loaded and large for full effect, as if we didn't know this?
There is a difference though and that is that false but natural looking lashes are hot now, so put down those plastic looking stiff strip lashes and opt instead for individual lashes that open your eye and give you that much desired bambi eyed effect.
If you want a look that lasts then get semi permanent lash extensions, these last from 4-6 weeks and work with your natural lash for a look that opens your eyes beyond belief but are still natural looking.
Beautiful skin is on trend
Beautiful skin has never been off trend but it is so much more important than having mega long lashes or a sultry smokey eye. If your skin is glowing, it oozes health and so then anything else is an added bonus. Start off with prevention by using a separate SPF to what is in your moisturiser or foundation.
With the colder weather en route it is important to keep your skin hydrated, if you have dry skin mix a little natural oil like almond oil or coconut oil through your moisturiser at night to keep your skin glowing.
Models were kept looking fresh in London with light reflecting, liquid hi-lighter mixed through their foundation, it is the ultimate cheat.
Natural hair is a must
London Fashion Week paid homage to natural looking, almost angelic hair.
Think Victoria's Secrets fashion shows. Instead of using heated tools and ton of hair spray, instead let hair air dry to a damp stage and plait or tie up in a few buns.
After an hour release and let nature do its thing!
If your hair is poker straight then curl with a wand then brush out to soften the curls.
See our website www.sculptcosmetics.com for details on our services
Crushing on velvet
We have waved goodbye to summertime for sure, but if you are struggling to let it go then here is the perfect option, velvet.
Velvet is usually associated with winter but not this season, as summer is lending us its shapes but combining it was autumn tones and colours for that perfect mix.
Velvet is taking on the beautiful berry tones and brighter colours than previous seasons, so you can swap the tradition black velvet for bolder colours that will pop!
If a full velvet look is not for you, you can sneak it into your look with accessories like a hair band or a cute velvet clutch.
Go for red tones to keep it bright and show off the crushed look. If you are daring why not, try some velvet shoes.
Velvet is most certainly in for the cool season, crushed, brushed and otherwise, go get it now.
Siobhan Boyle is the Director of Sculpt Studio A-1 Academy Court, Oliver Plunkett Road, Letterkenny
Receive quality journalism wherever you are, on any device. Keep up to date from the comfort of your own home with a digital subscription.
Any time | Any place | Anywhere
Posted: 5:11 pm September 24, 2013