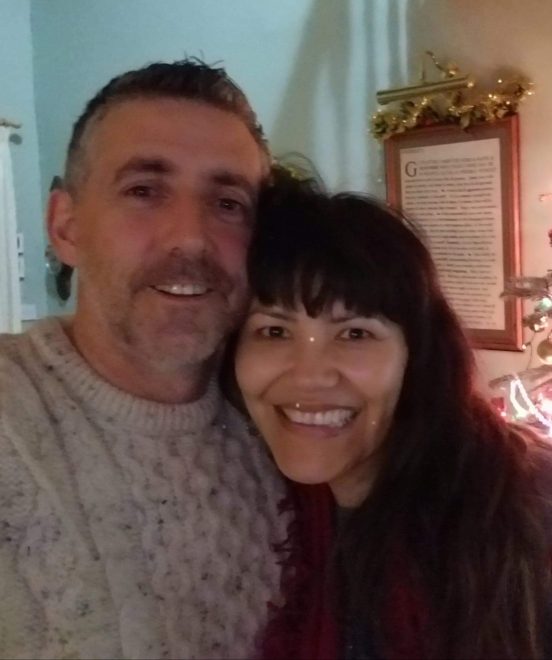 THREE weeks have passed since Roger Holmes and his wife Yesi left their New York home in the dark of night and headed for the country.
They drove for twelve hours, stopping only to re-fuel, leaving their apartment in Jackson Heights, Queens, behind them in the rear view mirror.
Roger, who is from Drumardagh on the outskirts of Letterkenny, and his Peruvian born wife had been living alongside people from all over the world as they worked towards getting a solid foothold on their American dream.
Jackson Heights is only 15-20 minutes from midtown Manhattan and every day Roger used to ride the 7 train to Manhattan. The first stop in the city is Grand Central Station. That's where Roger gets out. It is also where Laurence Garbuz, a lawyer from New Rochelle gets out.
On March 2, Garbuz, also known as 'Patient Zero', became the first New Yorker to test positive for coronavirus.
For a week after Patient Zero hit the headlines, Roger continued riding the 7 train, but with each passing day, the atmosphere intensified. Then, on the morning of March 9th, he called the office to tell them he would be working from home. The week that followed changed everything.
"Shelves emptied. Many of the rich left town. And we eventually ran out of supplies. On a Wednesday night, claustrophobic from days in our small apartment, we waited until bedtime before venturing out onto the street for a walk to get some exercise and air. But at the entrance to our building, we met two NYPD (New York Police Department) officers, who informed us that an elderly man living two floors above us had died from Covid-19," he explained.
For another two weeks, the couple stayed in their apartment, with no access to laundry, fresh air, and with limited supplies. They found themselves having to go further and further afield on Sunday mornings to find basic supplies.
"I wouldn't say we panicked, but we definitely stepped up planning for an exit strategy," he said.
The usual haunts close to New York City were off limits; with rental space shut down, price gouged, or unwelcoming to New Yorkers and Roger and Yeti had to cast the net a lot wider.
"There was by now a constant wail of ambulance sirens through the streets, and media helicopters hovering overhead. Elmhurst Hospital, which is as far from our apartment as the bus station in Letterkenny is from the Market Square, had become what our local councilman Daniel Drum described as 'the epicenter of the epicenter'. It was a strange and unsettling feeling having people from Donegal and Peru send us messages telling us they had seen Elmhurst Hospital on the news," he admitted.
"Just as we were facing up to the prospect of staying in Queens to face the onslaught, we found a place. We loaded up the car, not entirely sure what to pack because we don't know how long we will be away from our apartment. We then drove around the city trying to get enough food and water to last us through at least a week of our mandatory 14-day quarantine. Then, at 10pm on a Saturday night, we slipped out of New York City through the Holland Tunnel. I drove through the night, with the constant feeling that we might be stopped by police and turned back. Thankfully, after stopping once for fuel (at the smallest station I could find) by 10am, we had arrived at our destination," he said.
Looking back, Roger is still not sure if they over-reacted or not, but New York City had certainly become very difficult to be in.
"Having watched the Irish response to coronavirus from afar, I can feel very proud of what seems to be a unified response. In New York, we had the unnerving feeling that it is a case of every man for himself. The very diversity that makes places like Jackson Heights so special, now seems to be perpetuating the pandemic. Many of those impacted are having to still go out and hustle for a living every day. They are still cramming onto the 7 train every morning. There are no safety nets for them in New York, and with flights cancelled, they cannot go back home. It is a multi-faceted problem.
"We are happy and grateful to be out of New York for now at least. As fate would have it, around about the time we slipped out of New York, Patient Zero was released from hospital, and is on the road to recovery. Hopefully as many people follow him now as did when he was became the first New Yorker to test positive," he said.
Receive quality journalism wherever you are, on any device. Keep up to date from the comfort of your own home with a digital subscription.
Any time | Any place | Anywhere
Posted: 5:27 pm April 17, 2020