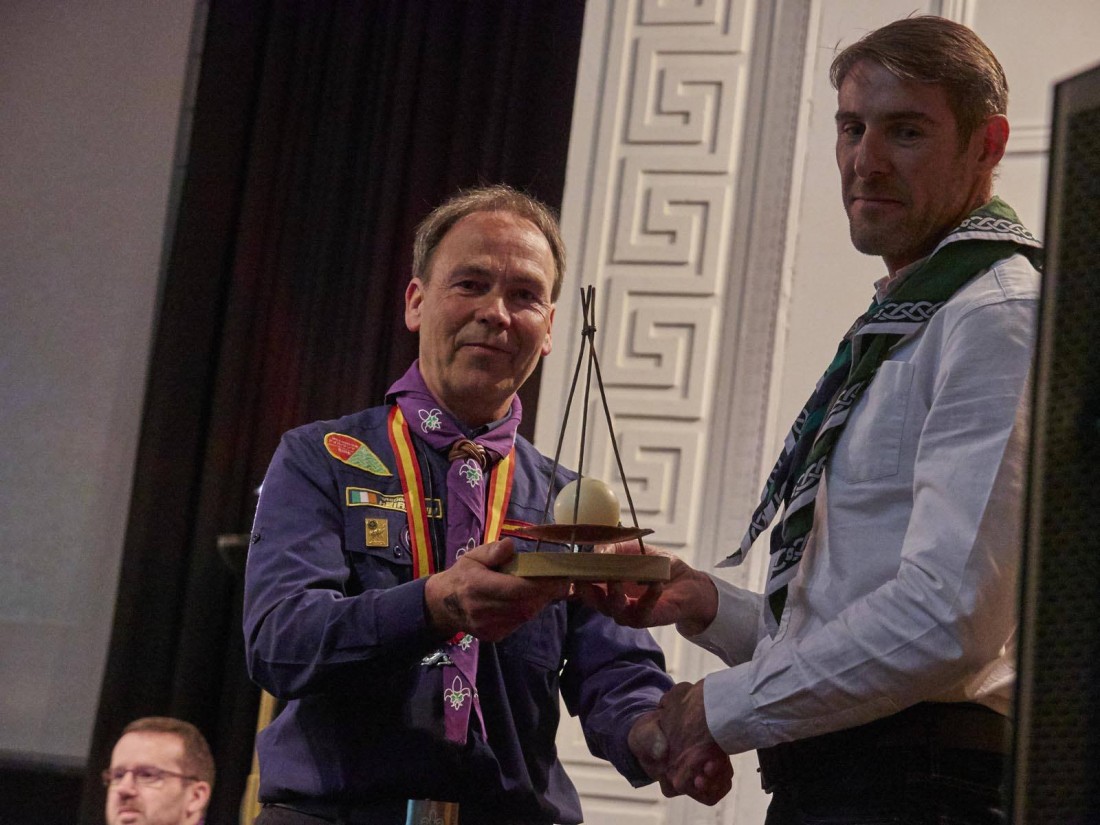 LEADING mountaineer, Letterkenny's Jason Black has spoken of his success, and the challenges he has faced, at a meeting of the National Scouting Council in Dublin.
Addressing thousands of leaders and young scouts from the four corners of Ireland at the annual event in the RDS, Mr Black's talk was one of the highlight's of the weekend. He was also bestowed with the highest honour from Scouting Ireland at the weekend.
He said that starting out as a cub scout in 1977 at the young age of six years, he never forgot his roots in the organisation.
Mr Black spoke about his life growing up as a young cub scout in Donegal and the wonderful values and skills the organisation instilled in him which today have enabled him take on the greatest mountains in the world.
His long list of successes include being the only Donegal person in history to scale Mount Everest and the second only Irish person to climb K2 along side Ger McDonnell. He has set two world climbing records where he made a double ascent on Kilimanjaro climbing 19,341ft twice in 21.5 hours and a second this year traversing Mount Aconcagua conquering the highest mountain in south America 22,838ft in just 32 hours.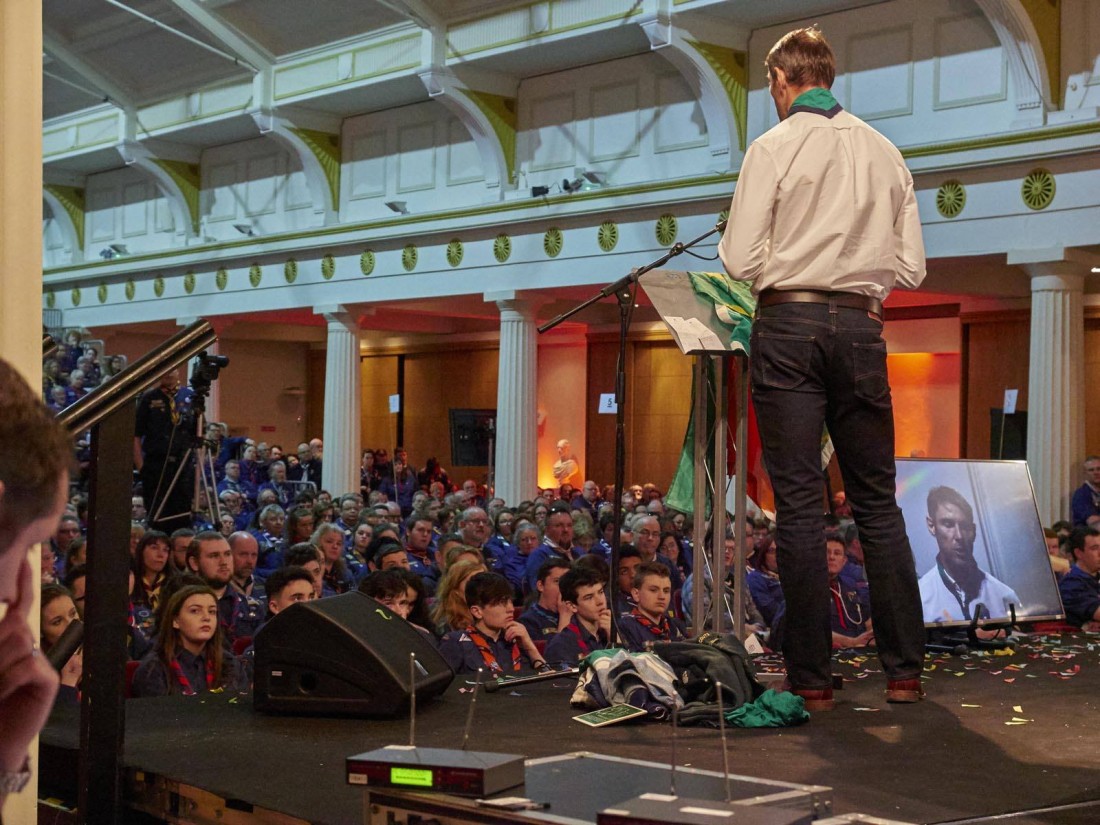 The powerful address reinforced the importance of keeping good mental health a healthy body and a positive attitude to setting goals and realising your dreams in life. Mr Black stated: "Life really is an expedition, sometimes a battle full of the unexpected. Sometimes we focus on the destination and forget about the journey, but when you fall it allows you to get up stronger, it allows you to trust in your own understanding, dream bigger trust in yourself and find your purpose."
Jason Black received the International scouting neckerchief from the national chief scout Christy McCann in recognition of his mountaineering achievements on the international stage. In response, Jason said that he was "deeply moved and humbled" by the organisation that gave him the "most powerful foundation and life skills to tackle life's obstacles and demons, silence the dream-stealers and instil the ability to believe in myself turning dreams into reality".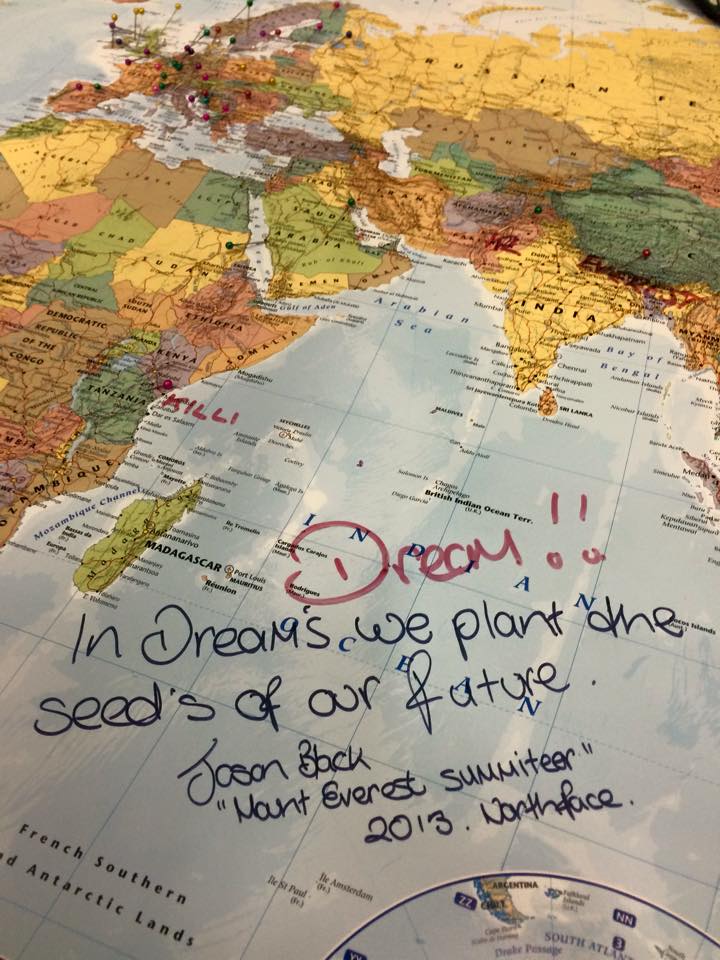 Receive quality journalism wherever you are, on any device. Keep up to date from the comfort of your own home with a digital subscription.
Any time | Any place | Anywhere
Posted: 9:23 am April 20, 2016