IT wasn't quite the January Jordan Boyce had dreamed of, but the 16- year-old showed that he has a big future ahead of him in the world of darts.
Boyce travelled across to the famous Lakeside Leisure Centre in Frimley Green at the start of the year to play in the World Youth Championship final at the famous darts venue.
Boyce won six qualifying games to reach the final last year, and he made his way over to Surrey confident of becoming the champion. He faced Englishman Josh Richardson in an enthralling final and the 16-year-old Newtowncunningham thrower led 2-1 after the first three sets.
However, Richardson reeled off the last two sets to claim the top prize. It was an agonising defeat for Boyce, but he was comfortable at the oche and pushed his opponent the whole way.
"To play up there was an unreal experience," said Boyce. "I enjoyed every minute and I'll try for it next year again, and hopefully I'll be back."  Despite his defeat it was still an occasion to cherish, and he is targeting going one better in 2017.
"He's (Richardson) overage next year, so I might have a bit of a better chance. I'll hopefully be in the men's too, so I might get one back at him in the men's."
Boyce still grimaces at the thought of his defeat, but he is determined to come back stronger. "It's been in my head a brave bit and I try to block it out. "You just have to carry on and try and win other tournaments and make amends next year."
Boyce has kept busy since his endeavours at the Lakeside and he is part of the Donegal Youths' darts team, who will chase All-Ireland glory in a fortnight's time. "I play in local leagues on a Tuesday and Friday night and the odd Wednesday or Thursday, it just depends what I'm at. "I would play in a tournament nearly every weekend as well. I have to travel a good bit, but we do what we can. That keeps me busy. "We have the All-Irelands now in two weeks' time. That's down in Ennis and hopefully I can do well in that."
The Deele College student is dedicated to his sport, and has no problem devoting a couple of hours of his day to it. With his rivals improving all the time, he needs to put in the work to try and stay ahead of the other competitors. "I practise a couple of hours every day. One or two hours a day at least.
"I've an app on the laptop that I would use and I've my dad there too to throw with. "You have to do it because it keeps the arm loose. If you didn't practise and then you came back to the board you wouldn't be as good. "Some people don't practise at all and then they can come back and they'll be alright. But I'm the opposite. "There's a lot of ones that have improved big time recently due to practise. "I've improved myself a lot over the last couple of years due to the practise, so you need to keep at it because you don't want anyone getting an edge on you."
Boyce's father Paddy is a formidable darts player in his own right, and has represented the Donegal Men's team for almost two decades.
Jordan would go to watch his dad play from a young age and the seed was planted. "It began when I was about eight. My dad played for the county and he got me into it, so it's sort of in the family.
"He's been playing for the county for the past 18 or 19 years and I was always away watching him play, so it was kind of natural that I would play too. "I probably practise more than him, but it would still be tight enough between us."
Interest in darts has swelled considerably in recent years, as the PDC organisation has gone from strength to strength. Their tournaments on Sky Sports attract high viewing figures, and Boyce has also seen a big difference at local level.
"Darts has progressed big time. The numbers at local tournaments are a lot higher now. "There are a lot more tournaments too. There's one in Ireland every weekend. Years ago, there might have been one once a month or every two months."
Boyce is a big fan of Michael Van Gerwan, who he says is a mile ahead of everyone else on the professional circuit at the moment. He also admires Dave Chisnall, but is not so keen on 16-time World Champion Phil Taylor, who he believes is arrogant.
Boyce still has a year and a bit of school left, but a professional darts career is definitely on his radar. "Hopefully anyway, I'll give it a shot. If I don't, I don't, but all you can do is try."
Save
Save
Save
Receive quality journalism wherever you are, on any device. Keep up to date from the comfort of your own home with a digital subscription.
Any time | Any place | Anywhere
Posted: 4:49 pm March 4, 2016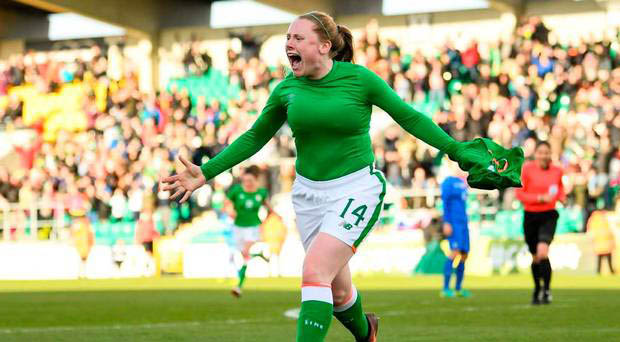 A talented Donegal GAA player, Amber Barrett took the decision to concentrate on the Ireland Women's football team last...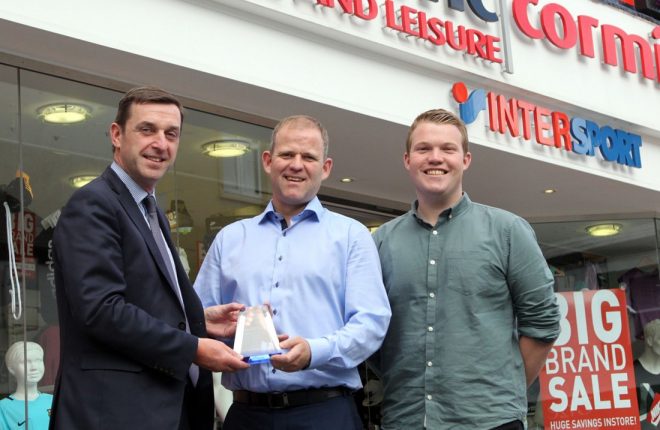 MANUS Kelly was the toast of the county for the second June in-a-row, as he won back-to-back Joule Donegal...