by Louise Doyle
l.doyle@donegalnews.com
HOAX and nuisance calls to Malin Head Coastguard are putting lives at risk, the emergency service has warned after revealing six prank calls were made to the search and rescue organisation this week.
Derek Flanagan, Divisional Controller of Malin Head Coastguard, was speaking out after it emerged a number of children have been making trick phone calls to Malin Head Coastguard. It comes as emergency services across the country have reported a 'huge number' of prank calls – as children enjoy the last of the Easter holidays.
Speaking to the Donegal News, Mr Flanagan called for parents to exercise extra vigilance over nuisance calls to ensure their children are not accidentally contacting the emergency services.
Mr Flanagan also said in light of the recent tragic accident at Buncrana Pier, he urged people to "think" before making a hoax call, as they could be putting the lives of people in need in severe jeopardy.
Outlining the difference between a hoax and nuisance call, he said: "Year by year we get 300 hoax or nuisance calls. However, there is a slight difference between what we term as hoax and nuisance calls. Nuisance calls we get mostly from children and once their call comes through to the operator they will hang up. On Wednesday, we received six nuisance calls which were mostly from children. Hoax calls are something of a more sinister nature with intent, and are designed to lead the emergency services on a merry dance. They are rarer but they still occur.
"At this time of year we would receive a larger volume of calls anyway and the main problem at the minute is that children are off school on the Easter break.
"In terms of nuisance calls they can happen when a child is given a parent's phone to play with and they accidentally ring the emergency services. However, often when children dial the emergency services and get through an automated switch board asking them which emergency service they require, they will usually hang up at this point. In that instance often the line will be cleared before they get through to us so we're not exposed to the full extent of calls all of the time.
"On the other hand, we have seen serial 999 callers which is when someone calls purposely calls but not for an actual emergency situation. In this instance that person or people are tying up an operator who is responsible for running multiple incidents and for them to receive a hoax call can really confuse a situation and take up precious time for actual incidents. There is no doubt about it, hoax callers put lives at risk."
Twelve people are employed at Malin Head Coastguard and work on a rota shift pattern.  Mr Flanagan said that while new technology is helping to combat hoax and nuisance callers, he called on people to "think first".
He said: "We cover a huge area, not just around Malin but other inland and coastal areas and even as far down as Galway. In the past we received several calls from Mayo reporting an incident in Donegal but with our technology and liaison with other services we are able to determine quite quickly if the case is genuine.
"New technology is helping, but it would be much better not to have to deal with hoax or nuisance callers."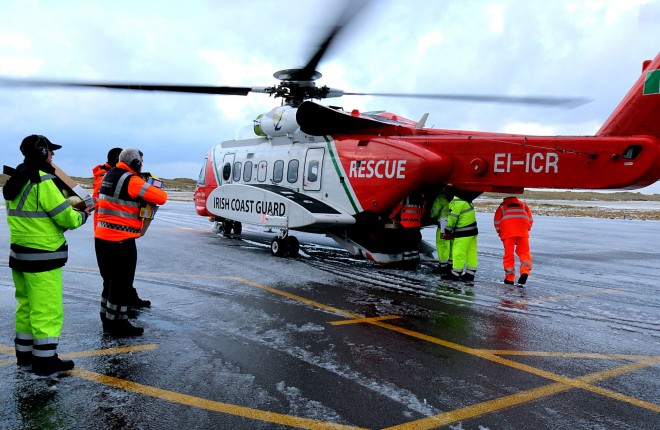 Receive quality journalism wherever you are, on any device. Keep up to date from the comfort of your own home with a digital subscription.
Any time | Any place | Anywhere
Posted: 9:20 am April 1, 2016