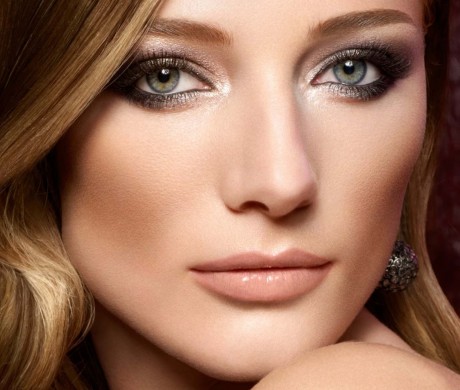 IMAGINE waking up with perfect make-up, never having to apply eyeliner, lip liner or pencil eyebrows. Step out of the shower, emerge from the pool or the gym with your eyebrows, eyeliner and lip colour perfectly in place.
Well, it's now possible. You can look wonderful 24 hours a day with this medically approved procedure. Semi-permanent make-up eliminates the chore of having to apply, reapply, and remove your make-up every day, and it will always look professionally applied.
Natural pigment applied safely into the dermal layer of the skin lasting from three to five years makes this a very popular treatment with our clients. Two sittings may be necessary to complete the procedure.
It is an exacting procedure, in which carefully applied permanent pigment is placed into the dermal layer of the skin. The pigment is made of pure inorganic minerals, is hypo-allergenic, with no fragrances, emollients or other ingredients added. Your preferred colour is implanted into the lower layer of the skin, where it remains for up to five years.
The pigments used are non-reactive and there is a wide choice of colour available. This make-up is perfectly safe and has been approved by doctors and reviewed favourably by many respected beauty writers.
Semi permanent makeup procedures include: Eyebrows, Top eyeliner, Lower eyeliner, Eyelash enhancement, Lip liner, Lip blush, Lip extensions, Full lip colour, Beauty spot/freckles, Alopecia camouflage Semi permanent makeup is suitable for anyone and everyone who desires a natural enhancement and would like to get away from the daily application of makeup.
For alopecia suffers who have lost some or all of their facial hair including eyebrows or eyelashes. Chemotherapy patients who may lose facial hair would benefit from semi permanent makeup before or after treatment Vision impaired people who have difficulty applying makeup.
People with unsteady hands who cannot apply makeup through Arthritis, Multiple Sclerosis, Parkinson's Disease etc, etc. Anyone who may suffer allergies from normal makeup. Professional women, entertainers, media figures, models, actresses.
For the Eyeliner & Eyelash Enhancement, a fine, soft and natural line can be created to add depth and definition to your eyes. Your lashes will appear to be thicker.
Colour and thickness can be individualised and make-up can be applied over the eyeliner for a more dramatic evening look.
Eyebrows are the frame for your eyes and face, and when designed properly, can lift the eyes to give a more youthful appearance, make the cheekbones appear more prominent, and influence how the nose is perceived.
If your eyebrows are sparse from tweezing, shaving or alopecia, or if your brows are blonde or light in colour, you can now enjoy the luxury of natural-looking semi-permanent eyebrows.
Lip liner and full lipstick colour is perfect for reshaping uneven lips and for making the lips appear larger and fuller. It has the added benefit of preventing lipstick from bleeding. It covers scars and can give your lips a natural or more dramatic blend of colour that lasts all day.
There is usually minimal discomfort. A topical anaesthetic is applied to reduce discomfort and promote relaxation. Some clients feel absolutely nothing except a prickly sensation.
The length of time the makeup lasts varies with each individual person, though the expectation is between three and five years.
The healing period after the procedure can take a few days. On the second day after treatment, a light crust will form – which is only dry to your touch, this will fall off in a few days. During this time the pigment area may look darker than the colour you decided upon – once the crust flakes off it is common for the colour to lighten by up to 30%.
The makeup will look very natural and your features will look more defined, your friends will never know the difference unless you tell them. You can go out immediately after treatment and the colour may appear a little darker than usual for the first few days. The crusting is only slightly visible, but usually never really noticeable.
Semi-Permanent makeup is not expensive when you look at the long-term cost and effect. It costs no more than a year's make up bill, it does not run or wash off, and it's a great time saver. It's worth every cent to make the most of your natural beauty.
It's what we've all been waiting for! To book a consultation or an appointment with our Semi-Permanent Expert call Genesis.
Mary Ferry is the proprietor of the Genesis Skin Care & Laser Clinic in Upper Dore, Bunbeg. Tel 07495 32575, www.genesissalon.ie. If you have a query you would like answered in Mary's column confidentially, e-mail healthandbeauty@donegalnews.com
Receive quality journalism wherever you are, on any device. Keep up to date from the comfort of your own home with a digital subscription.
Any time | Any place | Anywhere
Posted: 11:56 am February 26, 2015