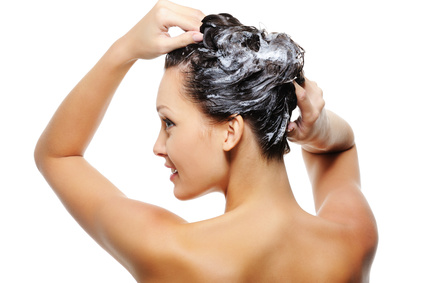 WE tend to think of summer as the time that is toughest on our hair with all that exposure to sunlight, chlorine, and salt water but winter comes with its own set of weather-induced frustrations, like dullness, breakage, and static strands.
A change in weather can cause your scalp to peel and in the winter, there is less humidity in the air, which can dry out your scalp. If the peeling is persistent you might have dandruff and you will want to switch to a shampoo made to treat this condition.
Most contain zinc or sulphur, which work as antibacterial agents to free follicles of build up and eliminate flakes in a few weeks.
Some of the signs that you have dandruff is when your hair goes limp all of a sudden and dandruff flakes can trap oil at the roots, so your hair might not have a healthy bounce like it used to. Your face becomes very dry, spots that used to be oily, like your T zone, now feel tight and your scalp is also dehydrated and may start to peel.
You notice redness or rashes on other parts of your body.
If you have bumps on the back of your arms or legs, your skin might be having a reaction, and you're more likely to develop dandruff. This is certainly the time to invest in a shampoo to treat this condition.
Hat Hair
As the tempetures drop and in preparation for winter we want to dig out our stylish winter hats to keep us cosy and warm but more than often our hair is flat when it is time to take it off again.
Before you slip it on, style your hair in a way that adds body, hats trap heat, causing your hair to hold whatever shape it is in, so if your hat is pushing down your hair, it stays that way. But if you boost it at the roots, you will lock in volume.
If your hair is long twist hair into a bun high at the crown of your head, secure with a hair elastic (try one covered in fabric to prevent creases), and then put your hat on top. When you get inside, just shake out the bun.
For short hair pull the front section of your hair into four mini bumps, and secure with grips before you put on your hat then remove the grips once you are inside, and flip head upside down, using your fingers to restyle.
Mary Ferry is the proprietor of the Genesis Skin Care & Laser Clinic in Upper Dore, Bunbeg, Tel 07495 32575, www.genesissalon.ie. If you have a query you would like answered in Mary's column confidentially, e-mail healthandbeauty@donegalnews.com
Receive quality journalism wherever you are, on any device. Keep up to date from the comfort of your own home with a digital subscription.
Any time | Any place | Anywhere
Posted: 12:30 pm November 23, 2013