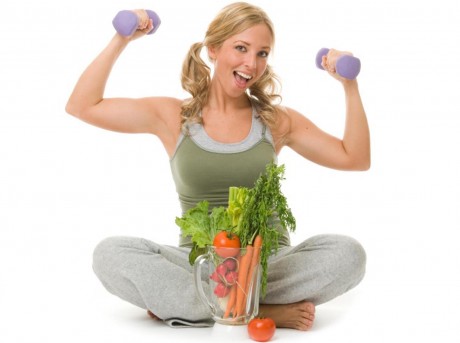 TO HELP detox your body after all the indulging over the Christmas try adding the following simple things to your diet and you will feel great in no time.
A lot of the time we mistake thirst for hunger, our signal for thirst may cause us to eat as we mistake it for hunger pains.
Reach for water first and make sure you are well hydrated before eating any meal throughout the day. Breakfast, lunch and dinner included.
Where possible make sure to drink your water at least 30 minutes before eating as this will allow time for the water to properly penetrate the cells of your body and hydrate your stomach lining in preparation for proper digestion. It is a good idea to add lemon juice or apple cider vinegar to help with the detox.
Green juices are a fantastic way of detoxifying the bloodstream. Some simple green juice recipe ideas are:
Celery, lemon and pear (or apple)
Celery, cucumber, lemon (leave the skin on) and pear (or apple)
Celery, cucumber, kale, lemon and pear (or apple)
Celery, cucumber, lemon, parsley and pear (or apple)
Parsley and coriander are very powerful natural green plant foods for detoxing heavy metals out of the body. Add these herbs to juices, salads, soups and meals.
It is believed that 70 per cent of our body's waste is eliminated via our lungs and the rest through the urine, skin and faeces therefore the following simple breathing steps will further help detoxify our system.
Deep breathing, where you fill your belly and expand your diaphragm downwards, is one of the most powerful exercise you can do to activate your lymph system which helps to detoxify your body. Think of your lymph system as your own personal waste removal system (which most of us will need in full swing after Christmas).
Practise 10 deep slow breaths counting 4 seconds in, 8 seconds hold and 8 seconds out. You can do this exercise while watching the TV, walking, during meditation or practising yoga. Remember to breathe long, slow and deep concentrating on each breath.

Mary Ferry is the proprietor of the Genesis Skin Care & Laser Clinic in Upper Dore, Bunbeg. Tel 07495 32575, www.genesissalon.ie. If you have a query you would like answered in Mary's column confidentially, e-mail healthandbeauty@donegalnews.com
Receive quality journalism wherever you are, on any device. Keep up to date from the comfort of your own home with a digital subscription.
Any time | Any place | Anywhere
Posted: 10:56 am January 20, 2015