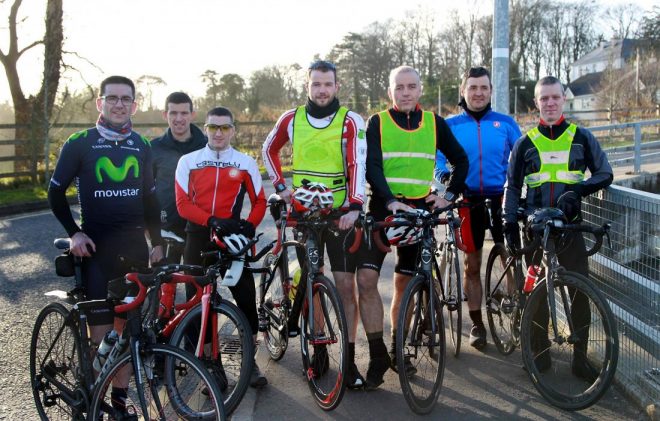 NOTHING worthwhile in life ever comes easily and, ultimately, you only get as much out of life as you put into it.
The words of coach Hugh Coll were recalled more than once by the Milford AC athletes during last weekend's 250km endurance race across Donegal.
The Race, which saw competitors complete 5km of kayaking, 166km of cycling, 5km of mountain running and 64km of road and trail running, was won by Ramelton man Marty Lynch.
Wearing the colours of Milford AC, Lynch (34) completed the course in a remarkable record-breaking time of 13 hours 50 minutes.
Runner-up was Sean Stewart from Creeslough with Michael McHugh, also of Milford AC, third.
Hugh Coll, together with Milford AC teammates Peter O'Donnell and Damian McBride, crossed the finish line together in joint-fifth, while Paddy McGee (Trentagh) who works as a mechanic in McGinley Motors, Letterkenny and Brian Doherty (Cranford) were twelfth and thirteenth respectively.
It was a superb showing from the seven Milford men who have been training hard together for much of the last year.
"It must be in the milk," Coll quipped when asked why so many members of the same club managed to dominate this year's event.
Mark Scott was another competitor who wore the Milford AC colours with pride, while three more Milford men – Joe Gallagher, Martin Kerr and Martin Gallagher – won the team event which saw them complete two stages each.
"We're all from different backgrounds. Some of us used to play football when we were younger while others did a bit of cycling. Personally, I stopped competitive sport when I was about 17 to play golf and enjoy motorsport.
"I only took up this crack to lose a bit of weight," he smiled.
Marty Lynch, who works as a barber at Gerry's Barber Shop in Letterkenny, played a lot of football before picking up a cruciate knee injury. He took to the bike and running in a bid to regain his fitness.
Michael McHugh, who also played a bit of football, was a very talented cyclist in his youth. Peter O'Donnell (28) is the youngest member of the group while Damian McBride, who works as a self-employed mechanic, started running five or six years ago and had completed a couple of sub-three hour marathons.
Hugh is also a sub-three hour marathon man and has competed over the 26.2 mile distance on eight occasions.
"Myself, Marty and Peter did The Race last year and the other lads were enthralled by the whole thing and decided to join us this time around," he explained.
"We would meet up at least seven times a week, mainly as members of Milford AC," he added.
The group took to the roads around Milford over the winter months while in the weeks leading up to The Race each man took a half-day on a Wednesday to facilitate a 100km cycle.
"It's all about commitment. Each man wanted to get the most of it that they possibly could and I think that the results showed that they did exactly that," he said.
A mild enough winter meant that there weren't too many frosty morning runs while the weekend diary was kept clear for mountain climbing, kayaking and long runs.
"A typical Saturday would see us climb a mountain followed by an eighty to one hundred kilometre cycle. On Sundays we would run up to 25kms, spend an hour in the kayak and cycle a 100 kms," he said.
The group all have their own kayaks and most of the on water training was done in Mulroy Bay.
The group organised three training days – up to 12 hours in duration – ahead of The Race which attracted more than twenty competitors from around the country.
"Those days allowed us to do all sections of The Race, including transitions, and I think it worked out well," he said.
"You get out of it what you put in and I think the results show that. While I was their coach I also had to do all the training. It worked out well," he added.
Indeed, so well matched were Hugh, Damian and Peter that all three crossed the finish line together.
"We didn't plan it that way. We came across each other in the middle of The Race when we decided to stick together and help each other out," he said.
Did they know that their team-mates Marty Lynch was doing so well at the head of the race?
"We always knew that he was in second place most of the way round and when we heard that he had won we stopped and let a big roar out of us," Hugh said.
What about Michael McHugh in third?
"He was just in front of us so we always knew how well he was going," he replied.
Speaking to the Donegal News on Tuesday, Hugh Coll said that he was just starting to come round after the gruelling event.
"I went out for a walk last night (Monday). I might go for a light cycle over the weekend and then start back doing a bit again next week," he said.
What's the next target for the Milford men?
"There's plenty of adventure races over the summer, including Sea to Summit, Coast to Coast, the Dublin marathon as well as the Donegal Ultra Cycle Race plus the usual series of 5k and 10k race circuit around the county," he said.
"We'll get back into the running and we'll try to prepare for a good cross country season with Milford AC where we'll be looking at County and Ulster medals in both novice and veterans," he added.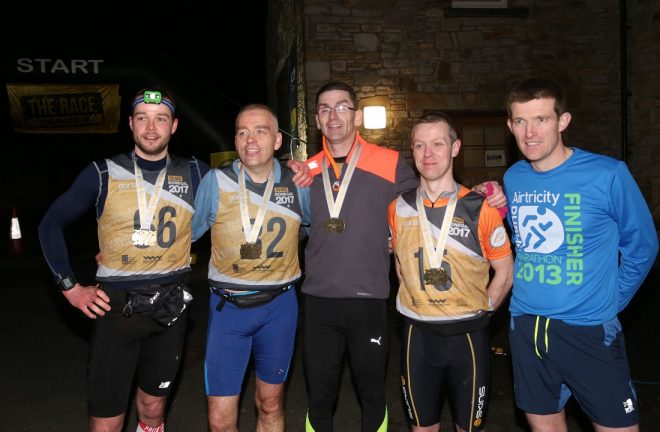 Receive quality journalism wherever you are, on any device. Keep up to date from the comfort of your own home with a digital subscription.
Any time | Any place | Anywhere
Posted: 8:25 am March 19, 2017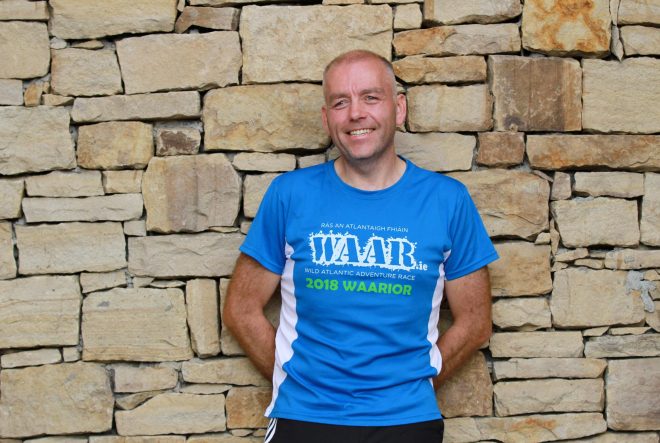 By the end of January, 2011, Hugh Coll had shed a stone. At the end of June, the Milford...