BY SEÁN P. FEENY
A SONG composed by a group of well-known singers to mark this year's year of the Gathering now has a beautifully animated video to go with it.
This summmer Mickey Joe Harte, Paul Brady and John Condron recorded their song 'Come Gather All' at Attica Audio in Termon with a host of top talent from Donegal and Tyrone to mark this very special year.
Other artists included in the recording were The Henry Girls, Rory Gallagher, Pat Gallagher (Goats Don't Shave), Paul Tully and the McClafferty brothers (Aidan and Declan) of In Their Thousands. The song was mixed and engineered by well-known producer Michael Keeney, assisted by Orri McBrearty.
The project was supported by the Reconciliation through the Riverine Project which is managed by Donegal County Council in collaboration with Strabane District Council and funded by the International Fund for Ireland.
The new video was created by a talented young visual artist from Strabane. 20-year-old Ciaran Duffy is studying design for visual communication at the University of Ulster, Belfast Campus.
Ciaran is currently on his placement year, working full-time at Whitenoise Studios in Belfast. Whitenoise is one of Ireland's biggest design studios and works with clients like the BBC, Danske Bank.
Posted: 3:30 pm October 25, 2013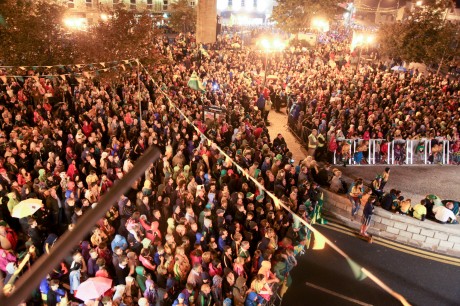 Around 6,000 supporters attended an emotional homecoming on Monday night in Donegal town for the senior and minor football...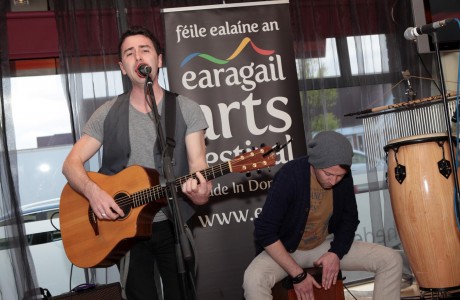 LAST Friday, May 31, Mickey Joe Harte was joined by the Inishowen Gospel Choir to perform the Donegal Gathering...